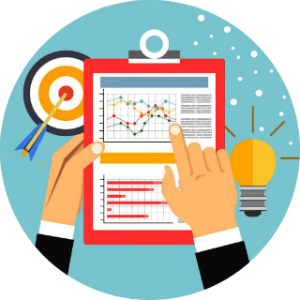 Build Continuous Performance Management
Develop a work culture where performance management process is rooted in agile goal management, continuous performance conversations, feedback sessions and well defined models for ongoing mentoring and career development.
Retain top talent
by redefining Employee experience
Agile & Transparent Goals
With Empxtrack, identify key goals and setup tasks and measures to achieve them. Track goal progress and keep employees aligned to company objectives. Set priorities to drive better performance and career growth.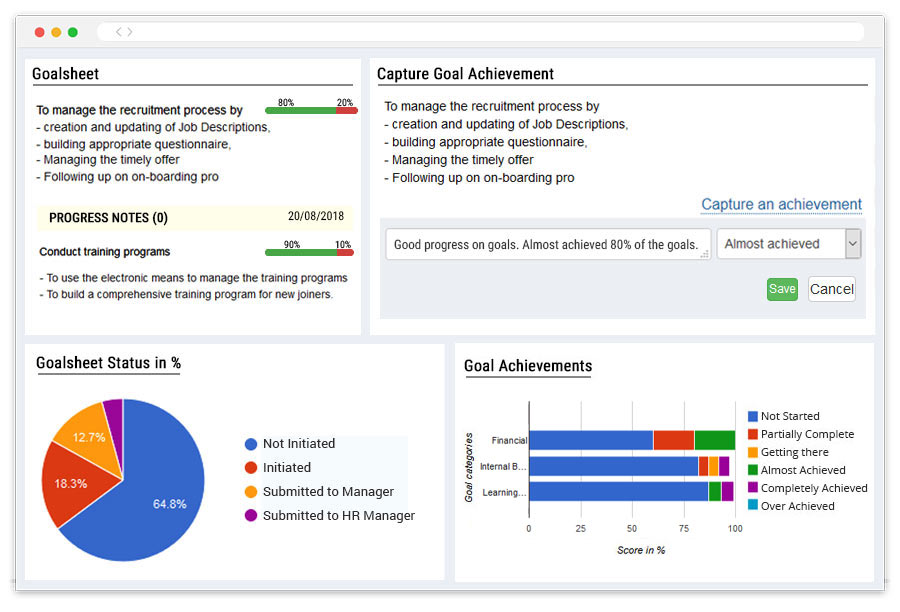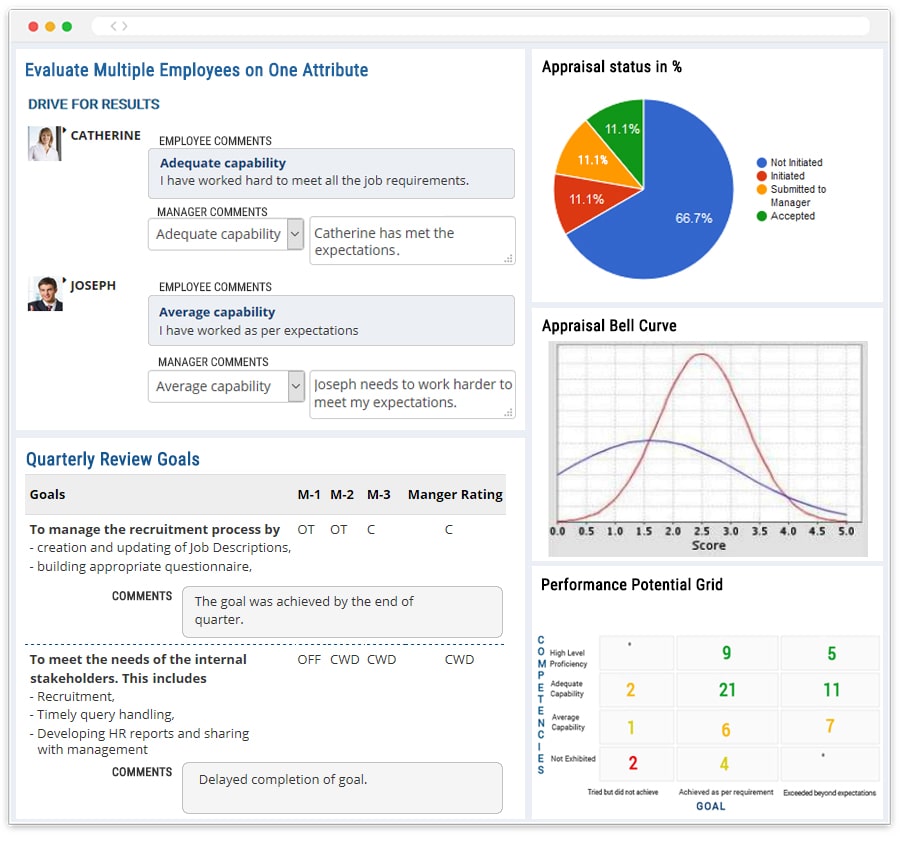 Frequent Performance Check-Ins
Engage employees and managers in performance conversations periodically with Empxtrack Performance Management.
Include check-ins at least once a month that focus on discussing goal priorities and challenges that employees' face during goal achievements.
Well-Rounded & Holistic Feedback
Empxtrack solicits feedback from multiple sources to gain insights on employees' development needs. Identify performance gaps and provide constructive, timely feedback to identify hidden strengths and blind spots.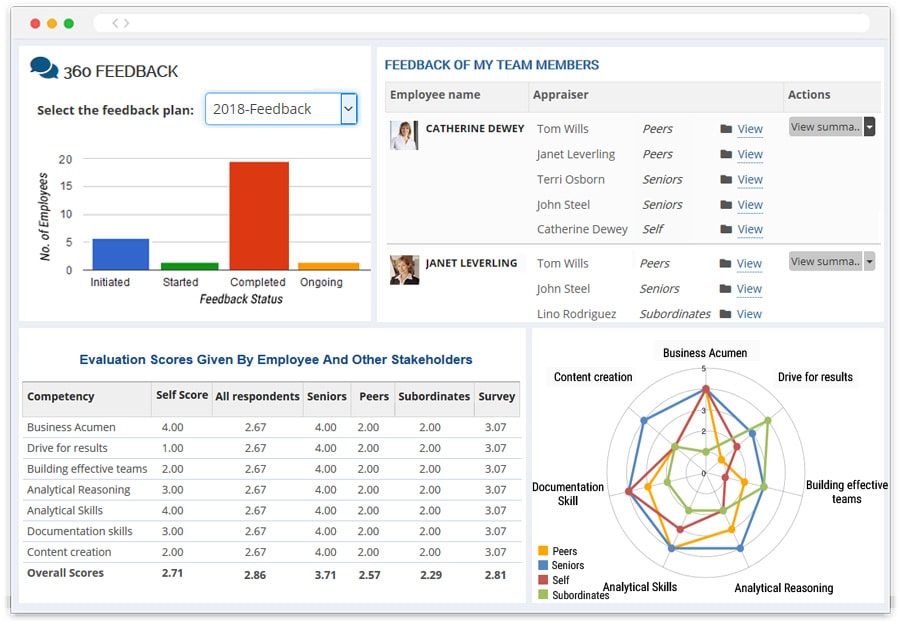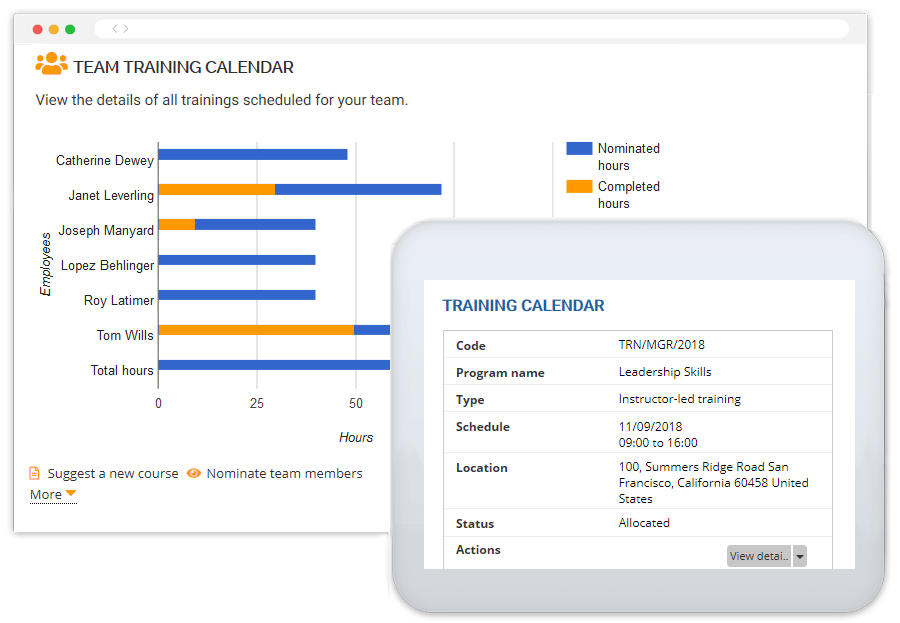 Ongoing Learning & Development
With Empxtrack, focus on short and long term development needs of employees and identify suitable programs that help in achievement of employee goals. Transition from a traditional once-in-year training cycle to continuous learning and skill development.
Employee-Specific Variable Pay Plans
Empxtrack helps in establishing a culture of continuous recognition. Identify and recognize top performers and link their performance with incentives. Set up multiple variable pay plans to meet employee expectations.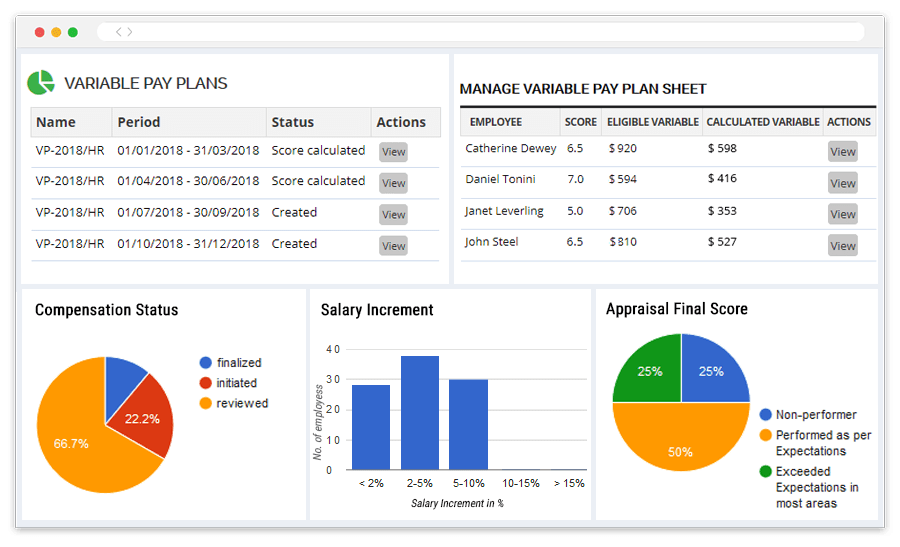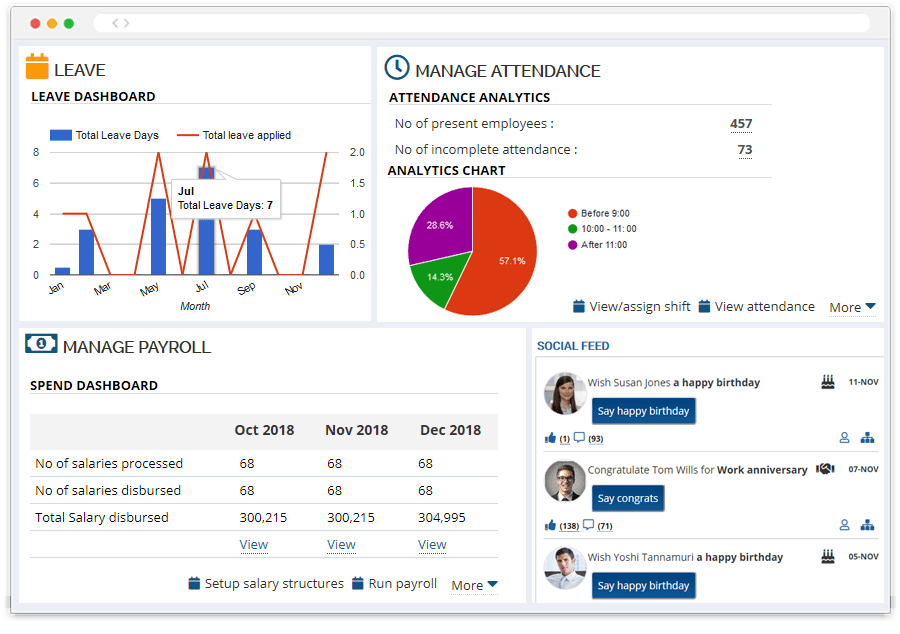 Simplify HCM Processes
Empower employees with simplified leave, attendance and shift management. Manage paid time-off, travel, expense and payroll processing with paperless workflows and dashboards. Keep the workforce connected and informed through social feeds.
Good For Employees, Great For Managers
Comprehensive Functionality
Minimal Training Required
Instant Analytics & Reports
Serving customers in 20+ countries
and counting …