Join 200,000+ HR Professionals and Employees Using
Empxtrack Daily!
Comprehensive yet simple
Cover all people-related processes with an integrated HR software, without remembering multiple logins.
Maximum Usability
Own an easy-to-use, intuitive cloud based HR software that can be operated on a variety of devices.
Highly Configurable
Get maximum configurability, easy setup and customizable features to map end-to-end HR needs.
Data availability
Support managers in decision making by providing them ready to use content and data.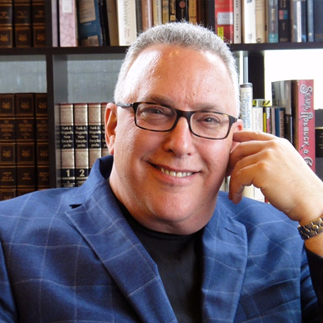 Empxtrack stands out among the next generation of continuous performance management tools. I believe Empxtrack's modern, fluid approach to optimizing performance, engagement and coaching represents a huge opportunity for HR departments, particularly those with modest IT budgets. The fact that Empxtrack's technology lets a customer pursue both proven best practices and best-fit processes — and do so fairly effortlessly — is why I anticipate significant growth for this company.
Steve Goldberg, HCM Industry Analyst
Empxtrack Includes 4 Products with a Wide Range of Modules Covering the Entire Employee Life Cycle
Continuous Performance Management
Develop a work culture where performance management process is rooted in agile goal management, continuous performance conversations, feedback sessions and well defined models for ongoing mentoring and career development.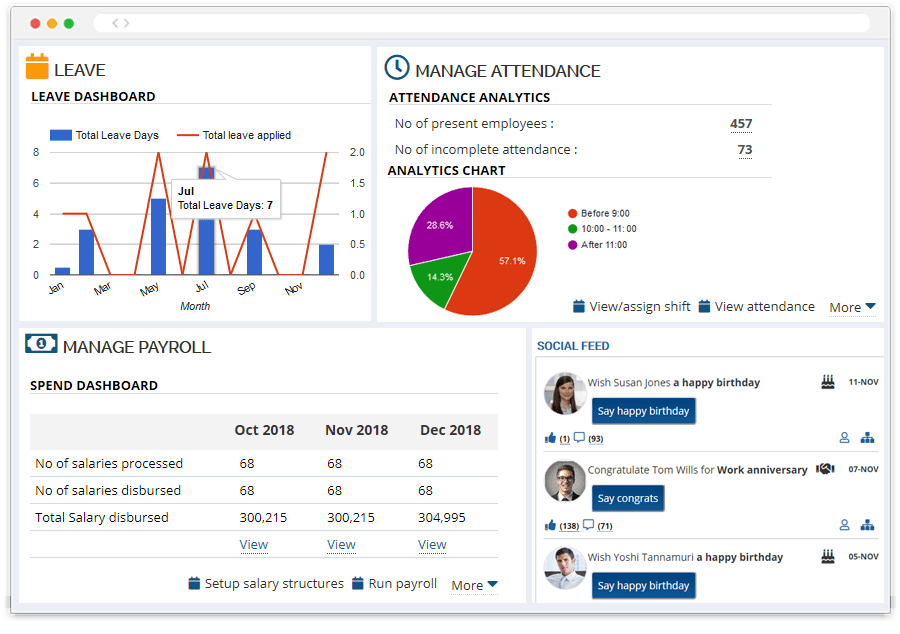 Human Capital Management
Get easily configurable database, customize process-specific reports and dashboards, and reduce transaction load to free HR from administrative burden. Save time, effort and money in leave, attendance and shift management. Simplify paid time-off, travel, expense and payroll processing with automated workflows.
Recruitment
Make hiring and onboarding simpler than ever. With Empxtrack, automate and accelerate applicant tracking, resume parsing, shortlisting candidates, scheduling interviews, hiring the most suitable candidates and effortless onboarding.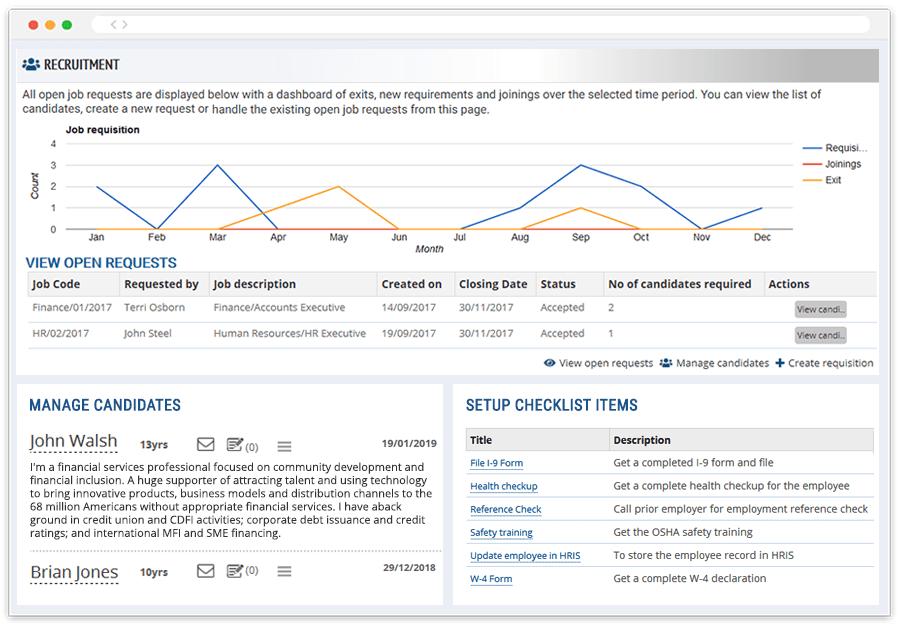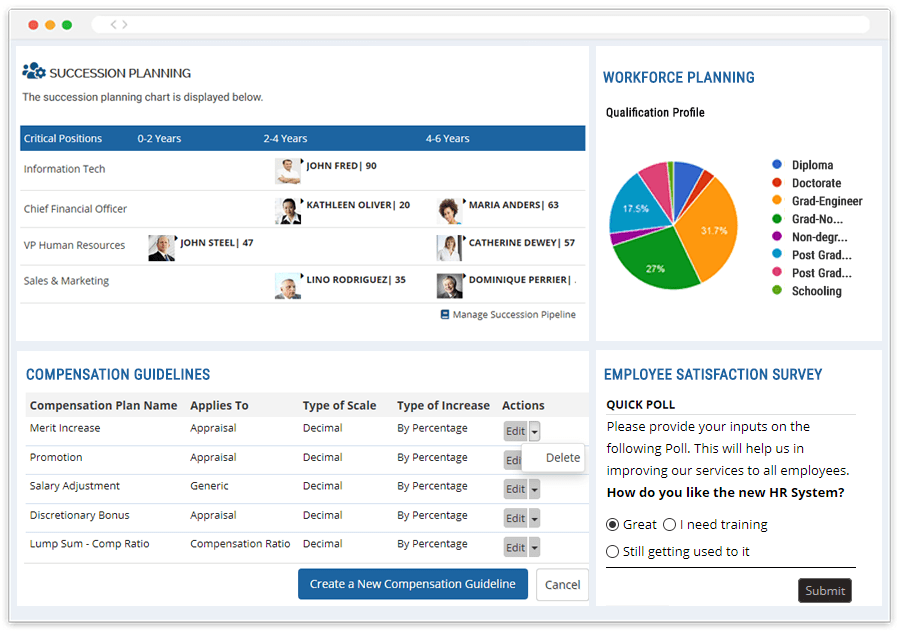 Strategic HR
Create a talent pool in your organization. Use Empxtrack strategic HR solutions to develop and retain a competitive workforce and take success of your organization to the next level.
Good for Employees, Great for Managers
Adheres to statutory compliance
Minimal Training Required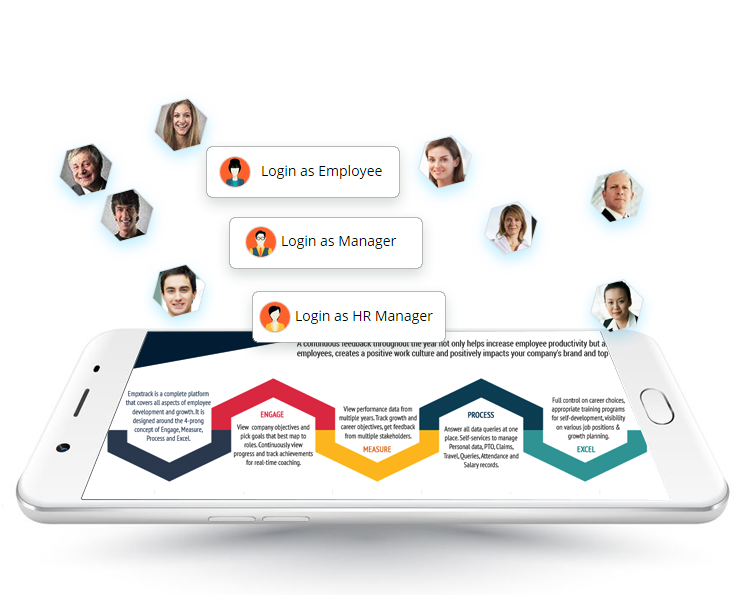 Instant Analytics & Reports
Serving customers in 20+ countries
and counting …