The employment rate in the USA is improving. From last three years, the US economy has been successfully creating approximately 100,000 jobs every month, according to a Fortune report. But, the situation is not as rosy as the employment data suggests. The said report also reveals that in terms of layoffs, the current situation is worse than the last year. HP has already announced 30,000 job cuts. Schlumberger also announced 20,000 job cuts. There are several other companies across the world which have made similar announcements including eBay, American Express, ESPN, National Geographic, Air France and so on. Layoff announcements are difficult moments for employees and employers alike. However, it appears as if only employees suffer and if they are not properly managed/informed, there may be some unfortunate incidents, as Xavier Broseta – assistant HR manager of Air France experienced in recent past. We discussed this issue with our consultants and they suggest that through the implementation of workforce planning, HR managers can handle such situations maturely.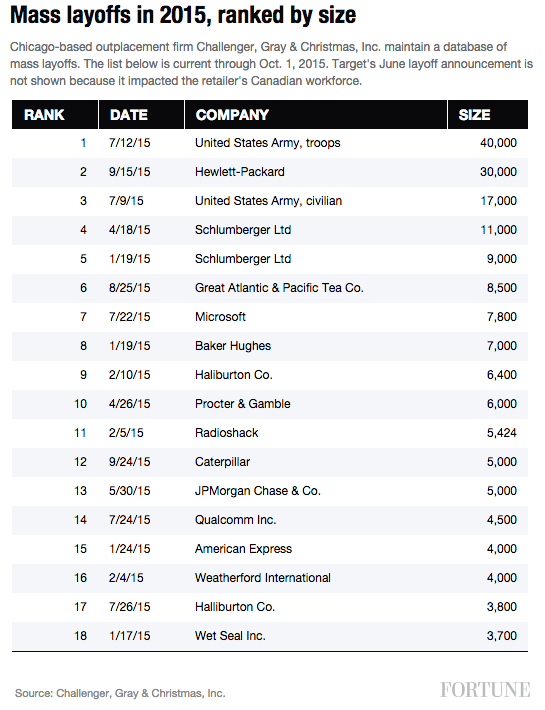 Create better hiring forecasts
HR department doesn't have control over the company budgets, but with the help of HR analytics tool, they can certainly provide actionable insights in terms of people related costs. Hiring too many people may lead to difficult situations as has been seen in many of the cases above.
While it's important to make sure that the company has a sufficient number of people in place to reach the business goals, never let those numbers get out of hand.
Allow employees to express their opinion
Our consultants believe that employees don't suddenly turn into a furious mob (Refer to the Air France incident in 1st para). The angst is probably the result of suppressed voices which rarely or never get counted. Periodic Employee satisfaction survey may be one effective way of gauging the mood of the employees and provides better insights in situations such that HR and the company are better prepared to handle the situation.
In addition, frequent one-on-ones (on performance as well as administrative issues) and town-halls may also help in gaining insights.
Approach of industry leaders
In-sync with the opinion of international media and leading HR consultants, Indian media also urges companies (especially start-ups) to be conscious with layoff decisions. Find here some useful bytes of industry leaders, quoted by Economic Times.
"Decisions about layoffs should be conveyed in a cascading manner. Such decisions at the time of festivities may have a lasting impact on future hiring." – Hema Ravichandar, independent human resources adviser and former global HR head at Infosys
"Even before you hand over an offer letter… ask if the person is open to such risk," said Harish Kumar, CEO at human resource consultancy Wenger and Watson that counts Flipkart and Amazon among clients.
"We got placed about 200 of our delivery staff in other companies," said Manish Jethani, Cofounder and CEO of SpoonJoy.com
"When we had to let go of 1/3rd of our staff at Tutorvista (during the global economic crisis) in 2008, I addressed the employees personally. We gave them three months' notice even though one month was the norm. A few months later when things got better, we actually hired half of the people back." – Krishnan Ganesh, Founder and CEO of Tutorvista
Takeaway
The current economic situation remains to be volatile and often requires tough (and sometimes unpopular) decisions. In this situation, it is advisable to be upfront and honest with the workforce. Make the optimum use of HR Tools to gain real-time insights on costs and productivity.