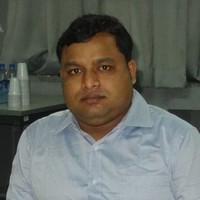 "We were looking for an Attendance solution that suits our specific business process and Empxtrack really helped us to map our business challenges through its technology. We had a good experience working with the Empxtrack team. The implementation of the Attendance and Leave software was quick and smooth. The combination of experience, technology, and expertise made it a joy for us to work with the team. Attention to detail assured us that Empxtrack will always take care of any problems we might face. Very reliable team and great customer support."
Suraj Kumar Biswal | Senior Manager-HR | Thriveni Group
This case study is about a leading global mine developer and operator that has a large workforce working at multiple locations across the country. The company is focused on aligning their strengths with the latest technologies, state of the art equipment specialized in various mining operations and a well-equipped laboratory at every site.
The company faced challenges in determining the availability of blue collared employees on a particular work site at any given time of the shift. Due to the extensive work area and diverse activities being carried out simultaneously, supervisors encountered difficulties in monitoring each worker's whereabouts. Since the mining operations are carried out in remote areas with open boundaries, it was suspected that many workers became unavailable on-site post marking their attendance.
ABOUT CLIENT
Thriveni Earthmovers specializes in mining natural resource commodities like iron ore, copper, coal, bauxite, graphite, lime stone, granite and baryte. They have more than 7000 employees.
Some of their innovations include Quick dispatch system, HSD to SKO, Energy Conversion – Diesel to Electric, Engine Repowering, Grizzly Separation, and Wagon Leveler.
THE NEED
Our client had more than 2500 blue collared employees working on their larger sites. It was difficult to ensure employees' presence at the mining site during the shift hours, and track their availability at any point during the shift. This brought disciplinary issues among the employees which needed to be addressed.
A solution was needed that could quickly and efficiently manage the attendance of employees on a specific site at a given time.
THE CHALLENGE
The client, Thriveni Earthmovers, had already been using Empxtrack leave and attendance management software. They have implemented Empxtrack for managing employee database, leave, attendance, shift roster management, and workforce planning. Our team has done many customizations to meet the client's specific requirements.
They shared their latest concern with our team to primarily address two issues:

Unavailability of workers at the mining site – Tracking employees working on a large site location posed significant challenges for the supervisors. The vast expanse of the location made it difficult for them to monitor and track employee availability accurately.
Lack of discipline and subsequent loss of productivity – Employees' in-time was captured at the beginning of the shift, where all the employees marked their attendance through a biometric device. This was duly recorded. However, as the day progressed, supervisors faced a challenge in determining if the employees were constantly engaged in their on-site work throughout the shift.
This brought forth disciplinary issues.
In order to enhance the overall operational efficiency on large-scale site locations, and to provide real-time insights into employees' presence, a reliable and accurate attendance solution with additional features was required.
THE SOLUTION
The Empxtrack team understood the exact concerns and challenges of our client.
Combining our innovative technology, expertise and years of experience, our team introduced a customized attendance management feature called Spot Attendance Check.
The proposed solution is now implemented at Thriveni Earthmovers. The attendance of workers working at multiple sites can now be easily managed on a single platform.

1. Spot attendance check – The biometric attendance device records the in-and-out time of employees, and the attendance data is automatically moved to Empxtrack attendance management system. This data sync takes place every 5 minutes.
The spot attendance check system provided by Empxtrack, records site availability of the employees to ensure that the employees are at their assigned locations, and don't become unavailable on-site post marking their attendance. This ensures discipline and helps increase employee productivity.
2. Quick analysis through spot attendance status report – A customized spot attendance status report is generated in the system. The report highlights employee details including their location, shift, in and out time and spot attendance status.

The HR and leadership can easily identify the employees who are present or absent on the site at the time of spot attendance check, by marking Reported or Not Reported. This helps the management to gain insights into employee patterns.
3. Employee safety – With Empxtrack spot attendance checks, a supervisor could view a list of all employees working on a specific site. They could perform a roll call to identify employees who could not be located and the supervisor could learn their whereabouts through a phone call, or take other necessary action.
They could further take immediate required action to ensure employee safety.
IMPACT
The client has expressed their satisfaction with the solution provided by Empxtrack. The customized spot attendance check system perfectly fulfills their requirements.

Besides the ease of managing spot attendance data on a daily basis, the client mentioned some remarkable benefits of Empxtrack attendance management system.

» Brought discipline among the employees
» Maximized employee presence at the site throughout the shift
» Multiple sites on a single platform could be supervised
» Identification of not reported employees during the shift
» Identification of employee behavior and patterns
» Ensured completion of daily tasks to meet deadlines
» Ensured employee safety at all times
» Improved accuracy of data pertaining to employee attendance
» Maintaining optimal productivity
Disclaimer: Maintaining the security of our client data is our prime responsibility. The images shown in this case study on attendance management system, contain dummy data.