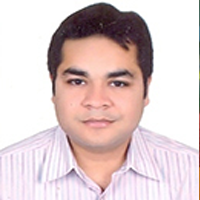 "We would strongly recommend Empxtrack Software. All Personnel and HR processes can be easily mapped in this ready to use system. Also we would recommend their team and their intent to support the users."
Ankur Dhanuka | Head – IT and Personnel | Dhanuka Agritech Limited
This case study is about an agrochemical company, Dhanuka Agritech Limited, India. The client organization has PAN-India presence with their multiple marketing offices in all major states across the country.
The client wanted to accurately capture employee attendance and activities during work from home.
ABOUT CLIENT
Dhanuka, an agrochemical company, has 3 manufacturing units with 39 warehouses and a network of over 8 branch offices across India. The company caters to 6,500 distributors and approximately 75,000 dealers.
Dhanuka has a workforce with more than 1,000 techno–commercial staff and supported by a strong R&D division. The client has a robust distribution network that reaches out to approximately 10 million Indian farmers with its products and services.
THE NEED
The client wanted to safeguard their employees in light of the COVID-19 situation. Hence, they offered a hybrid working model – work from home. This allowed employees to work from the office as well as home.
The client wanted to capture attendance of employees based on their working hours. They needed a simple solution to track employee work hours and their activities during work from home.
THE CHALLENGE
The client faced the following challenges:
» Capturing attendance as per the hours worked by employees. The client wanted to capture the employee activities and needed approval by the managers. After approval, the final attendance should be updated.
» The challenge was faced as the client was capturing attendance data through multiple sources, including biometric machine integration, manual upload, attendance regularization and integration with their sales application.
» Managers wanted clarity on the tasks and project related activities in which their subordinates were involved.
» Faced problem in identifying if the work from home was being done for the entire day or in the first or second half of the day.
» Lack of automated workflow where managers could approve employee work hours for attendance regularization.
THE SOLUTION
Dhanuka has been using Empxtrack solutions for many years. Currently, the company is gaining value from multiple Empxtrack HR solutions including Leave, Attendance, HRIS, Appraisal, Applicant Tracking, Onboarding, Payroll and Exit.
Empxtrack team has been successful in winning the trust of the client and is constantly providing HR solutions to map their evolving needs. Early this year, the client had a discussion with the Empxtrack implementation team.
They shared their concerns related to the hybrid work model – work from home. The client needed a customized feature in their existing attendance module.
Soon after understanding the client's requirements, Empxtrack team proposed a solution that was quickly implemented.
In a single click, employees could mark work from home

An additional feature was added in the Empxtrack attendance application that allowed employees to mark work from home in a click of a button. Moreover, employees could also add a list of all the tasks performed in a day as well as time spent on each activity.

Employees could also easily mention whether they had worked from home for half or full day.
Complete overview of employee activities and time spend on each task

Managers were able to view employee activities throughout the day. A workflow was successfully implemented where employees could mark work from home, along with details of tasks performed. These details were sent to their manager for approval. Post approval, the attendance record of the specific employee for a day was updated.

This helped managers to remain informed about the work schedule of their subordinates and their tasks.

Cumulative report of all employees and their work hours

With Empxtrack, the client could now get a downloadable report of total work hours of employees. The report showed WFH dates, full day or half day worked by employee, approval date and more.
IMPACT
The client was impressed with the final solution. They could overcome the challenges faced in the hybrid work model. Employees and managers were happy as they could now easily record work from home hours. Other remarkable benefits were:
» Full transparency in hybrid work model
» Systematic implementation of attendance approval workflow
» One click access to mark work from home
» Quick and on-the-go approval from managers
» Accurate attendance records of employees
» Reduced errors in salaries
» Increased productivity and employee engagement
» Mitigating the risk of phishing attacks
» 24×7 access of employee portal
Disclaimer: Maintaining security of our client data is our prime responsibility. The images shown in this case study contain dummy data.
A self-service portal at no cost
* No credit card required