The Empxtrack HR Consultants team has released a new case study on Human Resource Management in the retail industry. This case study covers the challenges faced by HR in managing employees in an organization, which has a chain of stores in multiple locations.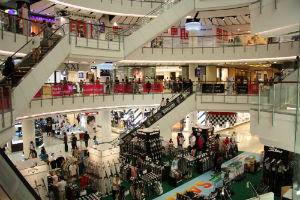 The organization is one of the largest retail stores chain in India with around 100 retail stores in different locations and plans to expand further to more than 200 stores across the country.
At the time, the organization worked with a centralized Human Resource Department located in the main office. HR decision and process were controlled centrally although many tasks, policies and procedures were managed by store managers or regional offices.
The organization used excel sheets to exchange reports from various regional offices and stores. These reports were then compiled in the main office by a team of HR executives and managers.
Keeping in view the nature of organization, the case study is applicable to organizations with retail chains in consumer goods, healthcare, multilocation Sales offices etc.