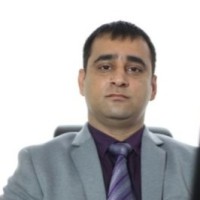 "Hiding the new increments was a challenge. After requesting Empxtrack team, it hardly took any time and all the salary information was hidden from employees. Empxtrack Payroll gives flexibility to control the same at employee level. e.g, we can allow Manager to see his team's increments while disabling the information for each employee. System has definitely reduced efforts to manage the data. "
Amit Dutta | DGM IT | Khanna Paper Mills
About Client
Khanna Paper Mills Private Limited, manufactures quality paper and board by recycling of waste paper as the feedstock for domestic consumption. They are one of the largest manufacturer of packaging and graphic boards in asia. Khanna Paper is the third largest manufacturing unit housed within one humongous single location premise with turnover of 1200 crores annually. It uses Empxtrack Payroll software to manage their end-to-end payroll processes.
Challenge
Payroll team at Khanna Papers uploaded new salaries for their employees and made them live. The team then realized that they did not want to display salaries to employees and show it only to HR, Heads of Departments and the leadership. Had it been some other payroll software, it would have required significant changes and rework to make required settings as needed by the client and would have taken too long to process payroll accurately & would have also led to confidentiality issues as well.
Solution
Empxtrack support team assisted the client and the easy configuration of the product enabled the team to make required changes easily and in just few clicks. Visibility of salary changes were quickly made by hiding the menu My Salary details for employees. The salary history was disabled for employees, yet it could be seen by HR, CEO, and the heads of departments. The download salary detail was enabled for the HR only. It took less than 5 minutes for the Empxtrack team to provide the solution.
Impact
Payroll was processed on the new salary without any interventions. The features supported the client to avoid embarrassment and delay in payroll processing. Empxtrack team instantly supported the client without taking any additional development costs. The team at Khanna Papers happily remarked that all modules of Empxtrack HR software are designed and developed brilliantly with full security to handle all aspects of human resource management easily.
Process payroll for 25 employees at no cost
* No credit card required