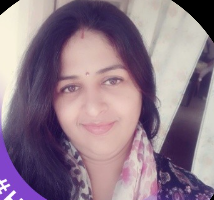 " I have been using Empxtrack Payroll since September 2021, and when I tried its extensive features for the first time, I was really impressed. I didn't give it a second thought. With Empxtrack, our payroll processing has become faster and more accurate. Now our HR department hardly spends any time managing payroll, and their time is utilized in taking care of core business operations. It's been more than a year now and we are happy to have selected Empxtrack over other vendors. "
Neha R Singh | HR Manager | Booming Bulls Academy
This case study is about a stock market institute Booming Bulls Academy, that provides training on stock trading and its related aspects. The client has PAN India presence with 8 training centers.
Booming Bulls Academy was facing difficulty in managing payroll data of their employees working at various locations in India.
ABOUT CLIENT
Booming Bulls is an Indian stock market institute that provides online and offline stock market training in 8 centers across India. The centers are located in Ahmedabad, Mumbai, Pune, Bangalore, Delhi, Gurugram, Hyderabad and Surat.
The institute is an initiative for the young generation interested in making money through stocks, willing to step forward and be free from financial situations. The academy provides knowledge, based on self-learning, experience, and theoretical implications on the market. It helps in learning about the strategies that can provide a good profit.
THE NEED
Booming Bulls was manually managing employee data and payroll for all employees including trainers, faculty, clerical staff and others who were working across the country. The absence of an automated system led to inaccuracy in employee data and payroll calculations. Besides, there was no systematic method to verify the details updated by employees. This further resulted in delays in salary disbursal and dissatisfaction among employees.
A solution was needed that could process accurate payroll and map their requirement of providing data access rights and approvals to employees.
The academy was looking for a highly configurable and secure payroll software that could meet their needs. They wanted a cloud-based system with comprehensive functionality that could manage their employee data, leave, attendance and payroll.
THE CHALLENGE
Each of the 8 centers of the academy had a local HR manager who was manually looking into employees' access permissions and approvals. The client was facing challenges in managing approvals for leave, employee data update and attendance regularizations.
Besides this, another concern was to manage employee salary and running payroll accurately. The client wanted to implement a well-defined approval process for leave application and attendance regularization for their trainers, faculty members, clerical staff and other employees.
Our client spent a lot of time looking for a full featured customizable, payroll solution that could map their complex processes. They came across Empxtrack and felt happy as it could meet all their requirements.
THE SOLUTION
The client implemented Empxtrack payroll management system that allowed free payroll processing for up to 25 employees. In addition, employee database, leave, and attendance could be managed at no cost.
Booming Bulls tried the Empxtrack free version and found the Payroll system accurate and beneficial. They subsequently upgraded it with 100 employee licenses at a reasonable cost. Since the product is do-it-yourself, the global HR manager was able to manage multiple functionality on their own.
The client could overcome data management and payroll processing challenges with comprehensive features available in Empxtrack.
With an easy-to-use and intuitive software, the company could easily manage their operations across 8 training centers. They could perform multiple functions on their own such as:
Setup multiple employee groups based on locations – With Empxtrack, all employees were grouped based on their work locations and training centers.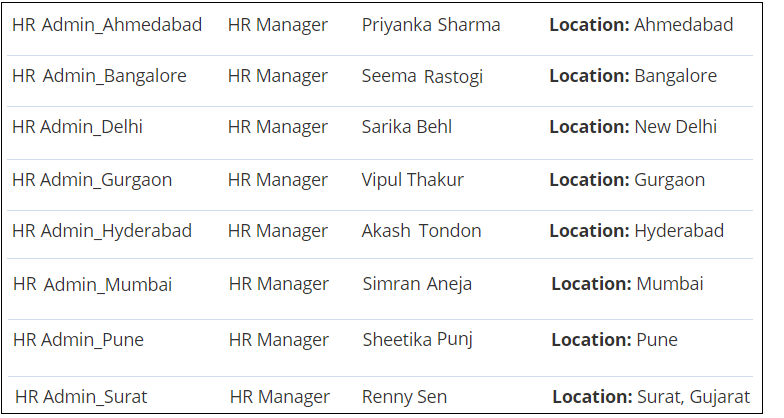 Prepare roster system for employees – The employees didn't have the same weekday off, hence the software helped grouping of people based on their weekly off day.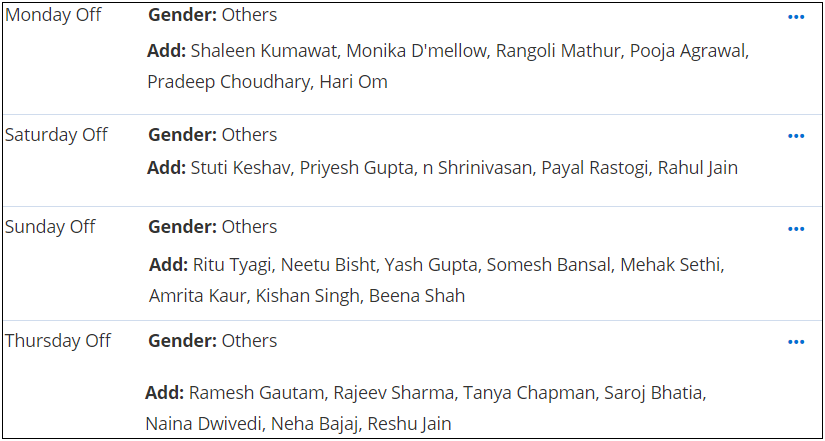 Configure access permissions and approval workflows – With Empxtrack, it became easy for the client to set up an approval process and provide data access permissions to employees.

Process payroll accurately and disburse payslips on time – The software helped the client to accurately run payroll, disburse salaries on time, and meet compliance requirements.


Manage employee personal and employment data effectively – Empxtrack empowered employees to manage their own data from anywhere, anytime. Availability of data helped the client to cut down employee queries, pertaining to payslips, leave balance, policy documents, upcoming company events, investment declarations, and more. This boosted employee satisfaction levels and helped the HR department to focus on core activities.

Streamline leave and attendance records – It became easy to get bird's eye view on leave and attendance data through dashboards.

IMPACT
The client is happy using Empxtrack Payroll system and its highly customizable and comprehensive functionality. The software is appreciated for numerous configuration options even in the free version.
Booming Bulls have been using Empxtrack Payroll system for 2 years now. Their employees are using the portal on a daily basis, and appreciate its ease-of-use intuitive interface. The HR team finds it extremely useful for managing employee data, leave, attendance and payroll.
Other remarkable benefits mentioned by the client are:
» Employee data is being easily managed by the local HR managers at each training center
» Multiple employee groups and roster off are managed in just a few clicks
» Standardized approval process for all employees at all training centers
» Multiple statutory reports are easily generated
» There is complete security and privacy of data
» Payroll calculation errors are minimized
» Employee attendance is captured accurately
» Employees get 24×7 access to the portal
» Payroll processing has become faster and accurate
» HR has more time to focus on core business operations
Disclaimer: Maintaining security of our client data is our prime responsibility. The images shown in this case study contain dummy data.