I used to believe that employee data were useful for HR departments only since it was responsible for employee development and management activities. The CFO and CEO were only interested in metrics such as cost of hire, total compensation, cost for training, etc. which were more oriented towards financial goals and treated employee functions as a "cost-center". However, during a recent customer interaction, I was able to see a different side.
During an Emptrack Inc. training session for one of our clients in India, their HR director asked us to provide extensive HR dashboards to their CEO. While these reports were available for the HR Managers, I wasn't sure if it would benefit the CEO in any way and I resisted.
Since the HR director seemed reasonable, I thought of better understanding why he believed that the CEO would want to look at all this data. There were over 25 crucial dashboards already available to the CEO and what could possibly be the benefits of having access to hundreds of additional reports?
The HR Director was obliging and I got several insights into how CEOs think and work. This also helped me better understand the needs of an effective HR department – especially for a company that has global ambitions and aggressive growth plans.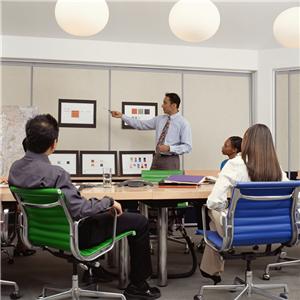 He said that since they are in a knowledge intensive business, their core strength lies in the quality of their people. While meeting potential investors and even large customers, their CEO is often asked:
About the management team and what makes them uniquely capable of executing a business plan?
If they if they have the right leadership?
If the team has passion for the business? Have they done it before – experience, market experience, intimate contact with potential customers, partners, suppliers etc
I researched further and found lot of references and blog posts that considers team capability an important question in investor interviews. Here are references useful for entrepreneurs preparing for a VC meeting:
Twenty questions you'll be asked by VC's…if you get that far
5 questions you should ask yourself before you approach
VCs Questions asked by professional investors
In an earlier post in Talent Junction by Saigun's President Tushar Bhatia called Tushar says,
"Around 5 years later, we were asked a similar question where another customer evaluated our HR practices at a significant level of detail to gauge our competence.
In subsequent discussions, I have found that the question on HR maturity is being asked frequently by potential customers, investors and even prospective employees. The answers indicate maturity, stability, long term sustainability and delivery capabilities of your organization and hence are very important."
Based on this feedback, I worked with Empxtrack Project Managers to create HR reports that can comfortably fit in the CEO's dashboard. I am sure this will help other aspiring CEOs to access relevant data about employees to better communicate with and also help realize the dream of a successful enterprise.
What next?
If you are a CEO or an HR manager interested in learning more about the use of HRMS for business decisions, business intelligence, investor meetings etc., our consultants will be happy to discuss management issues and guide you to appropriate solutions. Please fill the below form with your corporate email ID and telephone number and our consultants will call you back.