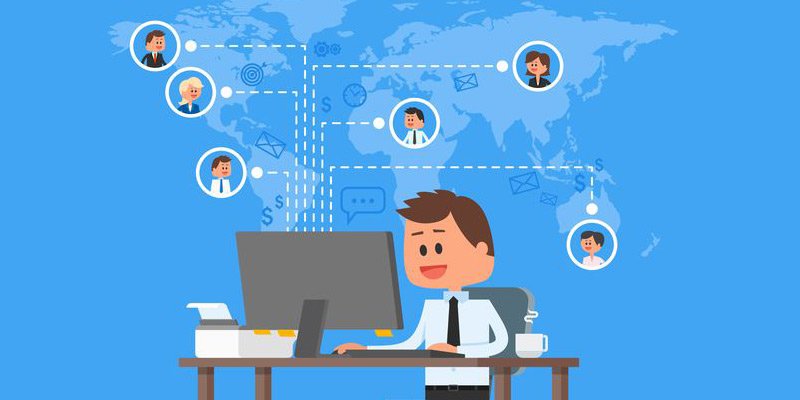 Are you ready to take up a remote work model and safeguard your employees from COVID-19?
If yes, then move your HR on cloud and manage remote teams efficiently while maintaining business continuity.
Rapid spread of Coronavirus has urged companies to implement a work-from-home model. The urgent need to manage remote teams has come alive and companies are finding ways to digitalize their work approach by making best use of HR technology.
Businesses that have never practiced remote working can take this opportunity to prepare for the future where work from home model is going to be the demand of the day. Major challenges for an employer working with remote teams can be:
» Keeping data visible to employees such that their work isn't hampered
» Collaborating and tracking progress of team members on common projects
» Measuring employee productivity at regular intervals
» Building a goal oriented work approach
» Providing timely feedback to employees
» Processing employee salaries on time
» Having open lines of communication among teams
» Enabling ways to help leadership in making informed decisions
We at Empxtrack want to enable you to lead the digital transformation by bringing your HR on cloud.
Empxtrack, a cloud-based HR solution fosters collaborative teamwork, manages employee performance, empowers employees and managers, and enables HR to achieve strategic company objectives. A complete solution to improve overall experience for employees working from office or remote locations.
Manage Remote Teams with HR on Cloud during COVID-19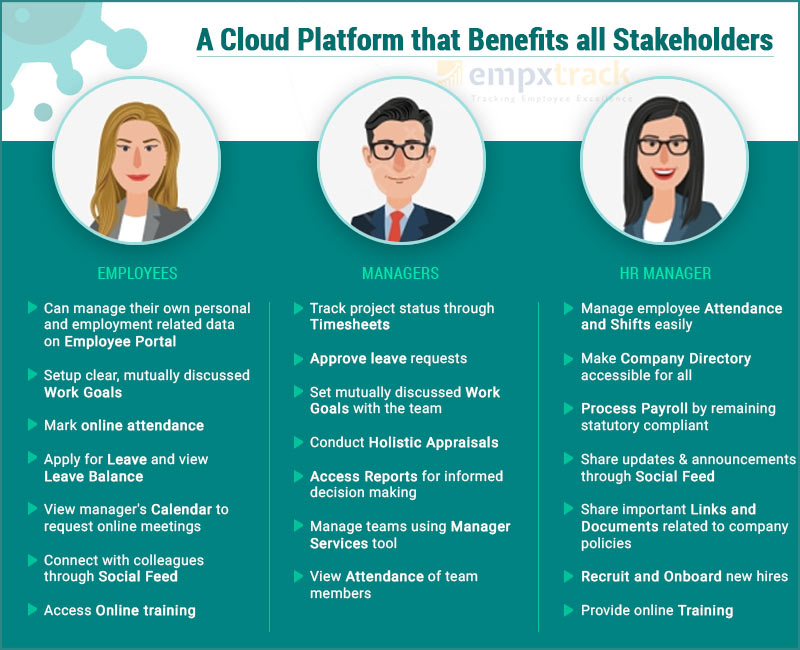 COVID-19 will not persist in years to come, but managing your remote workers will always be a challenge. Let us provide you the support.
A self-service portal at
no cost
Process payroll for 75
employees at no cost
*No credit card required
Start today and implement Empxtrack. Work from any device anywhere in the world to streamline your HR process, to keep employees productive and to ensure business continuity!
We are committed to protecting the complete privacy and security of your employee data.