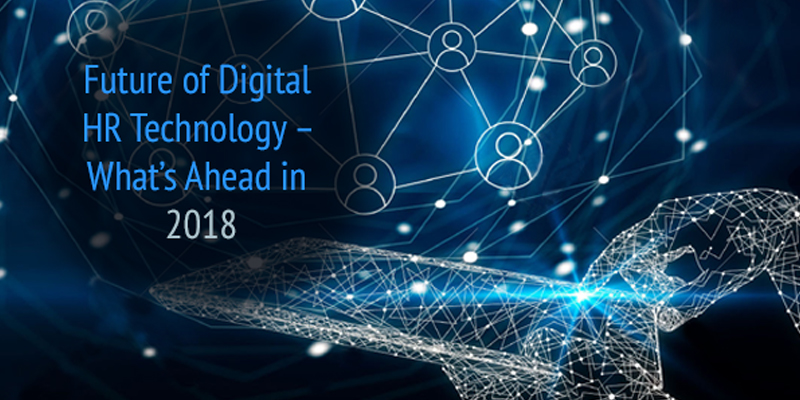 HR Managers are often concerned about ways to engage and build a productive workforce. Continuous effort is put to implement innovative ways to increase operational efficiency and improve employee experience.
According to a survey conducted by Deloitte, 56% of companies have redesigned their HR programs to leverage digital and mobile tools.
With the onset of digital hr technology evolution, HR has the opportunity to transform employee experience, through easy-to-use applications, innovative digital platforms and ways to deliver HR services.
What's Ahead in the Age of Digital HR?
A Nielsen report stated that people spend more than 2.5 hours on mobile devices daily. They prefer using digital platforms or apps to connect with their family and friends. And they expect digital experience at workplaces too!
Organizations that use traditional methods to process business functions often experience relatively low employee engagement levels and slow progress in overall business performance. HR needs to act more like a Marketing expert – understand employee needs, offer tailored solutions, and establish a relationship before selling a solution. HR can offer digital transformations to engage employees and improve their experiences.
In a report, Deloitte stated that DuPont replaced, simplified and combined all of its HR and learning systems into one integrated portal. Rather than offering a traditional "employe-self-service" application, the company developed a streamlined interface that improved productivity.
How Can Organizations Benefit from Smart Digital HR Technology?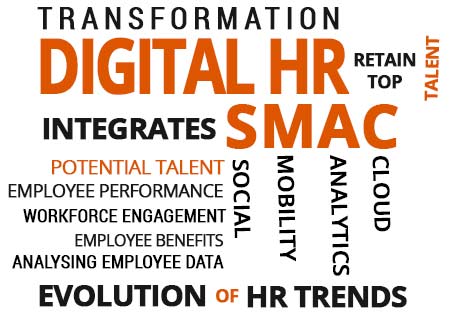 Digital HR brings together SMAC Technology (Social, Mobile, Analytics and Cloud technologies) to transform the way HR delivers solutions to employees.