What is the first thought that comes to your mind when you think of human resources in start-ups? Is it the absence of an HR department? Or the thought of unwritten HR policies? Or both?
Take a moment to think. How would it be, if your company's CEO was managing the HR functions too?
Today, rapidly growing start-ups are missing on an integral business department in their organization, and that is, Human Resources!
A recent post by The Economic Times stated, that several start-up founders double up as HR heads in their organizations. Start-up founders, including Kavin Bharti Mittal (Hike Messenger) and Ashish Kashyap (ibibo Group), believe that it is difficult to find HR leaders who have the brilliance to motivate the workforce and convey company's vision with the equal passion as the founders do.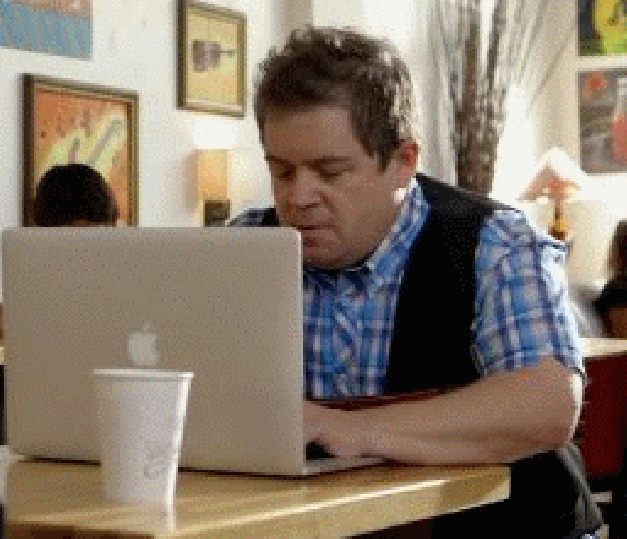 Interestingly, these start-up founders willingly manage company's HR functions to clearly convey their vision and goals to the employees as well as take care of all aspects of organizational development.
Working as an HR head allows them to set goals, hire top talent, evaluate performance, improve work culture and groom potential leaders. Kashyap said, "The traditional paradigm of HR does not work in technology start-ups. Human resource leaders need to play the role of business partners to the founders." He further said, "70% of the job of a founder is to acquire, manage and groom talent. Even the performance appraisal system needs to be tightly managed by founders."
This leaves a very interesting question behind. Do start-ups face challenges to find HR leaders and managers who can capably fit well into their requirements and work culture? Not really!
As an answer to this, we have an excerpt where Mohit Gundecha, cofounder at Jombay, said, "The first few years are the foundation of a company. The founders need to be hands-on in translating the vision to the team. Early team members are critical in carrying the vision of the company to the next set of people joining the team and the founders are typically the best people to coach and inspire their people."
Many start-ups motivate the team leaders and managers to handle HR operations for their teams. Interviewing candidates, providing feedback to employees, mentoring and coaching them are the best ways to establish one-on-one connection with your team. Unfortunately, in absence of HR technology for start-ups, it becomes difficult for company founders to effectively perform HR functions.
HR Challenges Faced by Start-up Founders
Company Goals, Values and Policies
Large organizations have thick HR policy manuals and employee handbooks that help employees in understanding how the organization works. On the other hand, start-ups do not have well-defined policies and goals, and therefore, company founders find it difficult to communicate the company culture to their workforce.
Hiring Top Talent
Well-established organizations, like Infosys, TCS, Wipro, etc., always have candidates lined up for interviews, whereas start-up founders do not have a pool of candidates to choose from. These recruiting challenges due to dearth of top talent affect growth of start-ups.
Absence of Employee Onboarding Checklist
When start-up founders manage HR functions, they might miss out to prepare employee onboarding checklist to give better experience to the new hires. As a result, founders face engagement and retention issues with the newly hired employees.
Absence of internal knowledge sharing platform
In absence of configurable HR tools, founders, managers and employees are unable to share their innovative ideas and are unable to openly share critical business information. This creates a communication gap between managers and employees.
Performance issues
HR automation platforms used by SMEs help in constant tracking of employees' performance. Sharing continuous feedback with the employees and identifying top performers becomes much simpler. Start-ups, where no HR applications are used, miss out on the opportunities to analyse individual employee's work performance and to identify and reward high performers
Ignoring Employee Development Needs
Due to absence of hr technology, many professionals hesitate from joining start-ups. They are uncertain about their skill development. To win them over, it is necessary to help them develop new skills and expertise their career growth by having an automated HR system in the organization.
Author's take…
Not only start-ups, but well-established organizations also face HR challenges. Thankfully, with the dawn of HR automation platforms, many start-up companies can effortlessly automating their HR operations.
For new business owners, deciding whether their start-up needs an HR department or not, can be a tricky decision. But if you have an affordable, integrated and reliable online HR tool, you can easily ensure smooth functioning of your organization while focusing on organizational development.
The cloud-based HR system can help start-ups automate their transactional HR functions, including recruitment, payroll, performance management, organization alignment and much more.
If you're running a start-up with 15 people or more, you definitely need a robust HR software to ensure that your workforce remain productive and engaged. To begin with your new journey, we recommend you to try this world-class product!