Have you ever realized how a little Thank You note or random praise from your manager makes a world of difference? True!
Employee recognition is the positive acknowledgement of a professional's appreciable work, efforts or behavior that directly support business goals.
Appreciation is a basic need that we all strive for. Many organizations execute employee recognition programs annually, half-yearly or quarterly to cheer up their good performers. In fact, millions of employers celebrate Employee Appreciation Day every year to boost employee morale.
Do you think that these seldom praises add more value to an employee's morale? NO!
All we need to do is go beyond the conventional once-in-a-blue-moon employee appreciation ways and establish day-to-day recognition benchmarks for building a more engaged & happier workforce. A few words of encouragement or a random appreciation mail is enough to motivate employees & bring change. Yes, consistent employee recognition is something that every employer must hold on!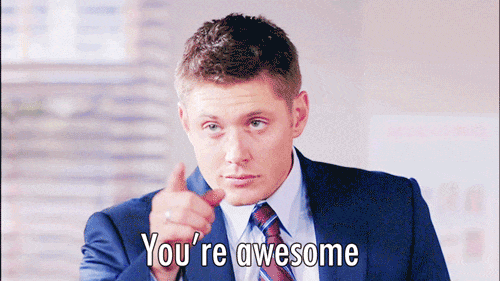 source
When managers can evaluate day-to-day employee performance, then why can't they make efforts to appreciate employees in daily routine! Here're few employee recognition ideas to help managers win over their employees:
Meet & Greet Every Team Member
Start your mornings on a positive note. Make an everyday routine to find time and greet each employee personally. Though it is a basic recognition idea, yet day-to-day interactions build high engagement levels. It is wonderful to show your employees that you feel excited to meet & work with them every day.
Circulate an Employee Recognition Symbol
Encourage employees for small achievements to boost their confidence level and give them a reason to always strive for excellence.
Get a normal object, let's say a plant, and designate it as the recognition symbol. Observe performance of all your employees regularly and pass on the plant to any team member who is working brilliantly. Keep repeating the process within your team and recognize each good performer in this way.
Social Media Recognition
Employers using a social media platform to connect their employees should make most of it. Recognize a team member in the social media circle for showing extraordinary performance and efforts. We live in a world of oversharing, so why not do it for a right cause!
Turn Break-Time into Recognition Time
Schedule a suitable break hour when you can find time to interact with your team members and find out what they are up to! You can make important team announcements in the break-time and recognize employees for their good efforts. Also take suggestions from your employees to figure out who has been the best performer in a particular week.
Drop Personalized Notes
Who doesn't like surprises? Depending upon the performance of your team members, create personalized notes for each of them. Drop them before they reach their desk.
Few words of encouragement and praise is always a good idea for employee motivation.
Every employer must remember that effective employee recognition is an important tool to engage and motivate employees. So, it is necessary to maintain consistency in the recognition process.