Employee self-service (ESS) is the governing approach which allows employees to access their payroll and personal records anytime anywhere. This concept is trending at a faster pace. ESS empowers employees and don't let them wait for things that they can do (or manage) on their own.
Are you too busy in planning strategic HR activities? Or are you spending too much of your time in replying emails or taking phone calls which is restricting you from making one-to-one relationship with your employees? Or are you finding it difficult to spend time with your employees, and answer their questions about pay slips or health-care plans or tax deductions?
We understand these complexities going through your mind. These are some of the common HR concerns we are well-aware of.
Human resource professionals spend large part of their time in maintaining a perfect balance on two sides of their job. What are they?
» Firstly, the HR professionals look after all their duties and key responsibilities decided by their employer.
» Secondly, an HR person is related to 'people business' so it becomes their moral responsibility to pay attention to employee's everyday concerns.
So, is there any middle way to find best of both worlds and reduce HR burden? Introduce employee self-services to your employees to reach the perfect solution! How?
Collect HR Queries and Understand their Channeling
As ESS is a service management concept focusing on 'do it yourself' approach, it enables employees to find answers to their queries on their own. However, creating a self-service portal requires strong knowledge base and query management. The HR managers contribute in creating knowledge base by putting all the human resource related queries and answers in the form of database which is accessible to employees.
To increase employee's self-governing abilities, suggest them to visit to the knowledge base instead of calling or visiting human resource team. Or you can even allow them to route their queries to the specific department without creating confusion. The queries are routed to the subject matter experts to maximize the possibility of solving them in minimum time span.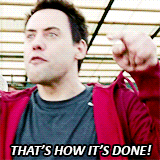 source
Introduce Employee Self Service Portal
Introduce an ESS portal as the one-stop destination where employees can get answers to all their concerns and get their HR tasks done easily. The query management helps employees in finding answers to their HR related questions. Employees can easily make leave requests, download documents, view company events and give their feedback on their computers or mobile devices. In simplest words, employee portal helps in engaging mobile workforce.
The evolution of employee self-service software has reduced 80% of the total time that HR people spend on doing administration and paper works. This seems to be a brilliant progress from 'No Time' to 'More Time' in the everyday cycle of HR activities. Let's take a quick look at some of the employer's benefits of using a modern ESS software:
Zero Errors: Employees can fill in their personal information and change them carefully without making any errors. In this way, employer can maintain an error-free database of its employees.
Instant Official Updates: No need to reach out every individual to inform about upcoming company events. In fact, employees can be informed about any office program, event or meeting through notifications on their system.
More Business Work: HR people can find more time to invest in strategic initiatives and make a difference in business activities.
Smart Employees: The employees have all the necessary information at hand and they can use it whenever required. This makes the employees happy and smart.
HR people give voice to their employees and enable them to function well in the organization. Sometimes, there is a need for one-on-one involvement for employee's career development and that's where HR is supposed to be. Employee self-services enable HR professionals to leave behind complex manual tasks and focus more on the business to give better employee experience.