We are pleased to present to you version 6.2 of Empxtrack. The following is a list of changes we have made to make your Empxtrack experience smoother and more efficient.
Revamped Design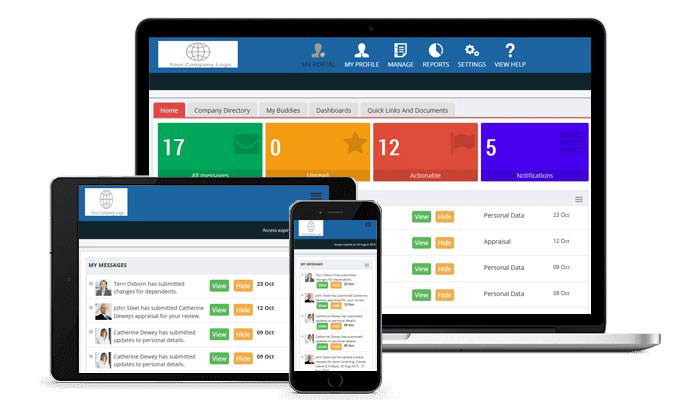 The application has been completely re-designed grounds up to be more visually appealing and intuitive, making HR tasks an effortless process.

Attendance has been redesigned to seamlessly integrate with activity tracking (timesheet), travel, paid time off (leave), training and shift management and allocation. This gives managers a quick overview of their employees time with the push of a button.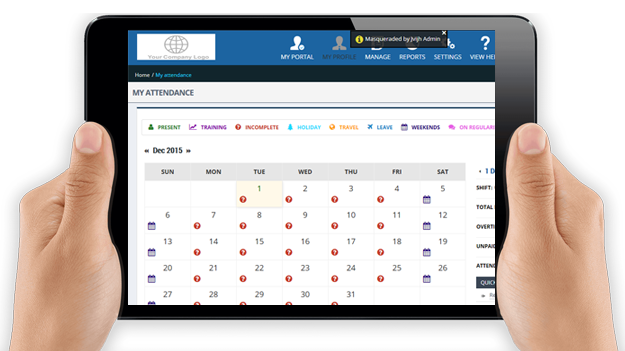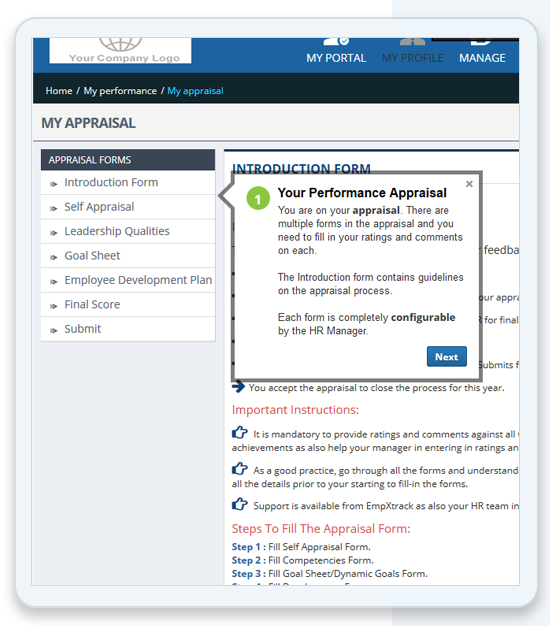 The Appraisal pages now include quick links which is a collection of links you might need to complete the appraisal process. It also includes a help section. You can access it without leaving the page.
Goal setting and 360 feedback pages have been updated to make the two process completely configurable.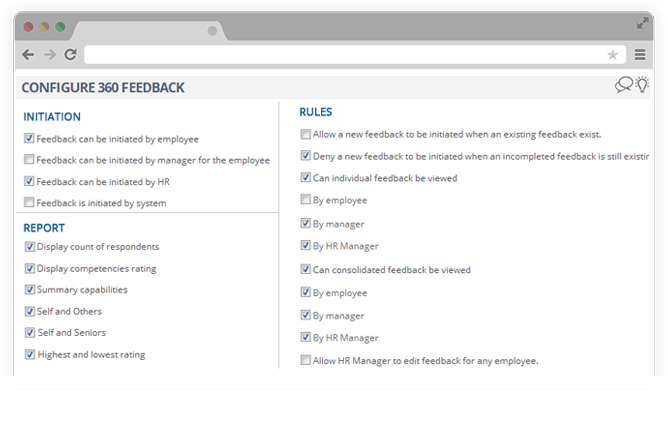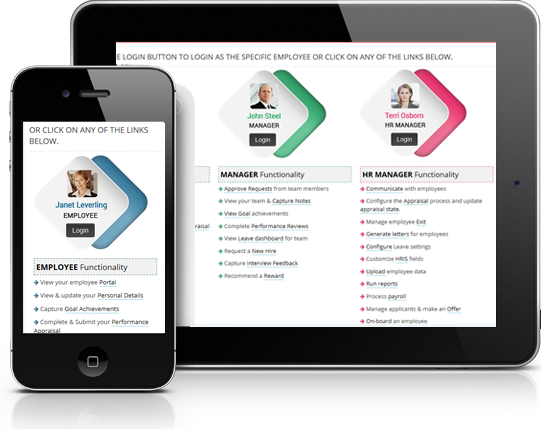 On page help added for settings of most modules to help administrators self manage the configurations. The homepage for administrators has been redesigned to give you one click access to any information you might need.
Mobile Specific Changes
Empxtrack has been made fully mobile friendly allowing you to access all your HR information on all of your devices.
Complete revamp in employee portal with a new and mobile friendly design to allow all approvals on the mobile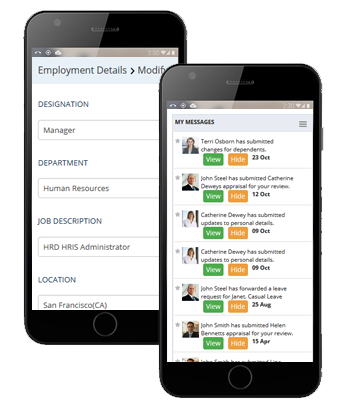 Employee profile and career profile is now completely responsive. Employees can update their data on their mobile phones or any device.
New Features
Options added to enable/disable callouts, feedback, help section, quick links, FAQs at the administrator level.
Introduction of quick link pages for multiple modules to remove the usage of tabs.
Addition of multiple fields on the employee database
Employee wise timezone setting. Now employees can have their own timezone that overrides the tenant timezone. Attendance, timesheet and messaging will be based on the employees timezone.
Employee messaging will use the employee language preferences. So if a system message is sent to an employee, the receipt will be in the language of the recipient.
Holiday calendar enabled for employees.
Leave page will contain 1 year of leave details as a dashboard for both employee and manager modes. Also includes unapproved leave.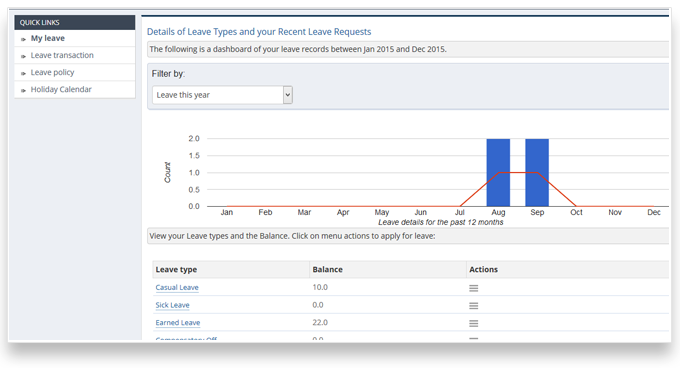 Improvements in Features
Fixes to mail messages for incorporation of custom subject lines.
Separation of actionable and non-actionable messages for ease in filtering.
Performance Improvements
Movement of filters to the bread-crumb bar to conserve space and for quick access.
Improvements in time period functionality and generation for trial setup. Significant improvements in the trial completion functionality.
Fixes to upload and download salary fields. The fields available in the payslip are downloadable and uploadable.
Removed/Retired Features
Fixes to employee filter – exclusion of employees not working in all cases.