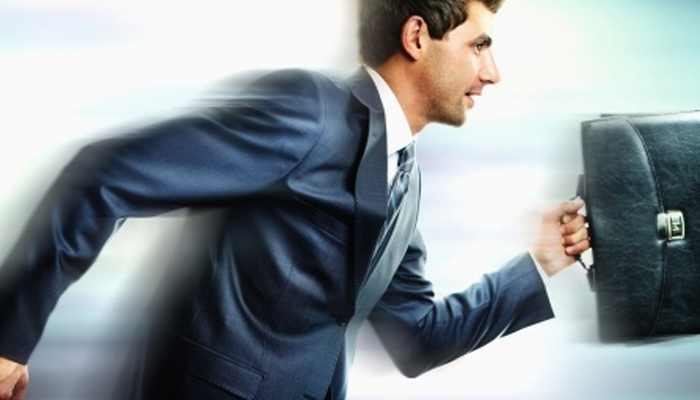 ABSCONDING – This is the most unprofessional and unethical way to separate from an organization. The absconders never bother to give reasons of separation to the employer which ends up leaving a bad impression. This is why most of the HR folks are really scared of absconding cases.
I clearly remember the last year's incident, when a Sales Executive absconded in the fifth month of his employment. Nobody in his team knew the real reasons why he chose to run away without going through the termination process. The entire Sales team couldn't understand and absorb the situation. The sad part of the story was… management blamed the recruiter for not hiring an honest candidate. This entire episode created ruckus in the recruiter's life. It was terrible.
Today I want you to think, who is at the fault in such situations – the recruiter or the absconder? I know it is an unanswered dilemma!
One fine day, an employee decides to separate from an organization and stops going to office. Days pass, but the employee never returns.
This is employee absconding.
But… Is it that simple?
Let's Us Understand the Motives And Intentions Of Absconded Employees.
Whatever happens, happens for a reason. Same rule applies on the absconded employees. If they decide to quit a job breaching the employment contract, it is assumed that they have wrong intentions. Usually, an employee runs away in following circumstances:
» If an employee steals company's confidential documents or information.
» If an employee is facing work pressure and not able to cope up with the stress.
» If an employee applies for leaves for some emergency and he go on leave even after receiving disapproval from his manager.
» If an employee receives an exceptional job opportunity where he/ she has to join immediately.
» If an employee has personality issue. The one who:
a) Is unable to face the competitive work environment
b) Has low confidence
c) Thinks running away is a better problem solving approach
How To Confirm Absconded Cases?
When an employee does not return to work within 2 or 3 days, it becomes obligatory to find out the whereabouts of the absconder and take the charge of the incident seriously.
To begin with, try to contact the employee on his personal phone numbers or residential contact numbers.
Send an email at the absconding employee's personal email id.
You can also try a traditional method, like sending a letter to absconder's permanent residential address.
Attempt to make a contact to any of his/ her family member or close relative or a friend. Make sure you ask all your employees to fill such details at the time of joining.
How A Recruiter Can Minimize Employee Absconding Cases?
For hiring managers, it has become a challenge to find ideal hires and retain them for the longest possible time-span. Though there is no fix rule to stop employee absconding, there are some suggestions to take control over such situations.
'PLEASE REMEMBER ONE THING' TRICK
It is always better for an HR person to play 'Please Remember One Thing' trick with the candidates. In the recruitment process, right from the first day of interview to their joining day, always demand morality and professional ethics from the employees.
» At every stage of the recruitment and onboarding process, tell your employees to remember one thing – 'Being truthful and honest are the most appreciated values at our workplace and will help them in their professional growth'.
» HR people should create transparent and comfortable work environment for employees.
Tell your employees to remember one thing, that you don't like surprises.
If any of your employees are looking for any other job opportunity, it is their moral responsibility to inform about it.
INTRODUCE A LEGAL CLAUSE
Every HR recruiter must inform the employees about organization's disciplinary codes from time-to-time. There should be a legal clause in the employment contract.
For instance: "In any case, if the employee is found absent from the work for more than 3 days, it would be considered as absconding from the job and the employer will have the right to not issue any termination documents or compensation."
As absconding calls for the sudden termination, always remember to keep the record of attempts you have made to contact the absconded employee.
The final say…
Besides adopting these methods, it is also important to introduce and implement excellent retention strategies in the organization. Most of the employees' don't get a platform to express their views freely. This creates a lot of trouble for them and they end up absconding from the organization. Therefore, it is wiser to inform employees 'what to do' & 'what not to do' to stay away from such hassles. Have an integrated performance management process in your organization.