You hired the best applicant. Don't relax there. You should carefully create an onboarding plan for the new hires. Background screening is a crucial part of the onboarding process. Recently, 'First Advantage – a global background screening company' studied its own employment screening records and revealed a shocking fact. According to the company, its employment screening records show that in the USA, an average "employment-related discrepancies" rate is 46 percent. In the UK, the discrepancies rate is 23 percent and in the Asia-Pacific (APAC) region, it is 21 percent. It is pertinent to mention here that such discrepancies may include fake degrees and fudged job records.
More reasons to conduct 'background screening'
Save 5% revenue each year: According to a 2014 study by the Association of Certified Fraud Examiners (AFCE), a typical organization's average revenue loss is 5% due to fraud each year. The study also revealed that the median fraud loss in companies, with less than 100 employees, is 28% higher than the larger companies (USD 154,000 loss in smaller firms vs. USD 120,000 loss at larger ones). This information shows how important is 'background screening' for smaller companies.
Make the workplace safer: Workplace bullying may cause physical as well as emotional harm to the workforce and customers. It may also damage to company resources and operations. According to a study, 96% of American employees have faced workplace bullying and most importantly, the nature of that bullying is changing. Read our blog, Prevent Workplace Bullying With HRIS, to know more about it.
Employers have an obligation to create a safe working environment for their employees. That's why they must endorse "background screening" and ensure that their new hires are friendly and noble people.
Therefore, make 'background screening' an indispensable part of Onboarding
HR managers may create or add a new disclosure and compliant authorization form in the Onboarding module, required for the background screening. For the reference, check the following screenshot of Empxtrack Onboarding module, where you can find such options.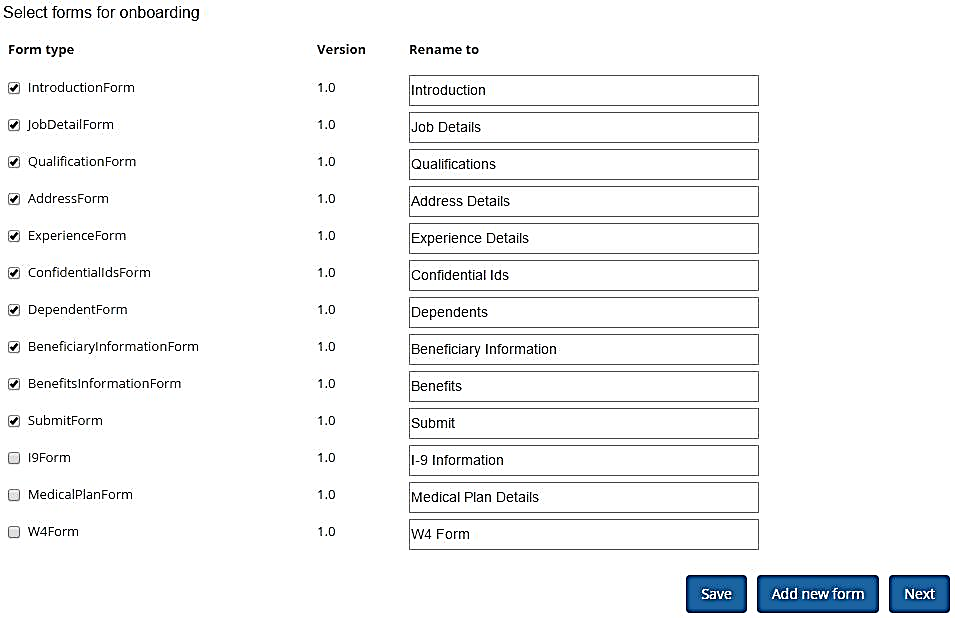 According to a background screening vendor, employers should also include "Summary of Rights" in the background screening form. Employers may either create separate forms for the "authorization and disclosure" or they may have both elements in one form. In both cases, the form must be executed and signed by the applicant before the background screening. The Fair Credit Reporting Act (FCRA) mandates employers to get the consent of applicants before their background screening.
Author's Take
Automating requests for the background screening to a 3rd party vendor through an onboarding system can be a good solution. Regardless of your geographic location, it is largely possible to check basic facts on an applicant's resume such as educational background and previous dates of employment, pay details, residence addresses, etc.