Recently, the news of Adobe, SAP, Microsoft and other Fortune 500 companies eliminating annual performance reviews has been doing rounds in the HR world. The traditional annual performance appraisals are fundamentally flawed with unclear employee goals, irregular feedbacks and no employee recognition programs. It's true that these once-in-a-year assessments do not improve employee performance, and may cause a decline in overall performance.
In most of the organizations, forced ranking and Bell Curve appraisals are seriously questioned. Managers, HR and leadership need HR tools that can help them to evaluate employee performance effectively. To build highly engaged workforce, there's a need to develop a work culture where managers and HR can focus on feedback, employee development and open communications.
Let's find out ways to make annual employee appraisals more meaningful.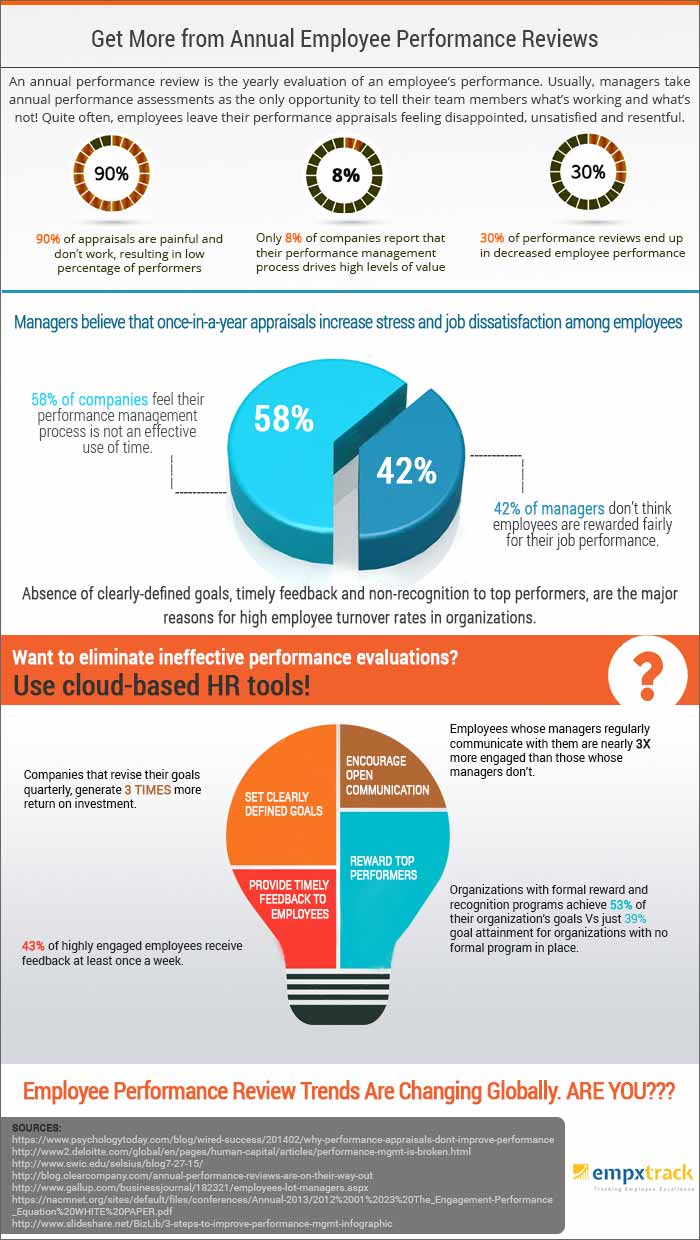 Get more information on cloud-based performance review system.