The Rio Olympics 2016
Sports lovers, across the world, had a wonderful time witnessing the spectacular 31st Summer Olympics event. This international sports event, scheduled between 5th to 21st August in Rio de Janeiro, united 10,000 athletes to compete in 28 different sports.
Billions of people in more than 200 countries glued themselves to their TV screens and stadium seats to view every single performance of their favorite athletes. This event has been in the news for numerous reasons – from planning of the event to delayed construction of the venue, the Russian doping debacle to the Zika virus. While every small and big news was receiving attention, International Olympic Committee (IOC) faced hundreds of planning and management challenges to organize this significant international sports event.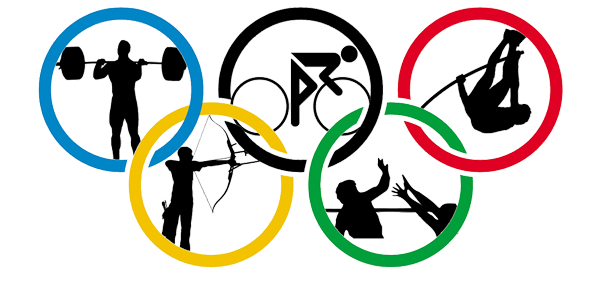 Managing 10,000 athletes was, definitely, not a child's play. Henrique Gonzalez, HR Director of the Rio 2016 Organizing Committee, had the biggest responsibility to recruit, train and manage 110 thousand people to perform diverse functions during the event. While the preparations of Rio 2016 were in full-swing, Henrique shared his thoughts, "This will be a tremendous opportunity for several public segments. We will have people from different age groups – from students to people who take a vacation for taking part in the event, in addition to retired people who get out of their homes to have this experience. For a good number of youth, this will be the first-job opportunity that will yield good results in the future."
He further added, "The main legacy will be training people to organise sporting events and to deliver excellence. The workforce will develop the best management practices, contributing to their leadership capability, facing transformational challenges, planning, management and operation. These professionals will also become better qualified for the corporate job market".
Role of Human Resource Management System to Manage HR Functions in Rio Olympics

Even with 100% determination and focus, IOC faced mammoth HR challenges in planning and organizing the event.
When planning an international event, it is essential to consider a multitude of factors to build a well-functioning team. However, when counting the HR challenges in Olympics, the most important ones that we came across were:
Recruitment of employees and volunteers
Organizing committee controlled all the processes from housing athletes to transportation for visitors. And with so many countries taking part in Olympics 2016, International Olympic Committee needed to hire thousands of employees who would take care of multiple functions at the event. Recruitment and selection of so many people was a big HR challenge.
Set goals for individuals and groups
Setting clearly defined goals and objectives is a primary task that helped Olympics committee to make right planning decisions. In early 2012, IOC had 255 employees on its payroll which later increased to 380 by the end of the year.
Henrique built efficient teams for establishing processes and system so that planning for coming years could be done effectively. Their strategy was simple – set goals and expand teams to achieve them.
Training and development
Committee needed professionals who could smartly handle each function – be it media handling, event management, sports arena supervision, tram driving, ticketing, or ushering. Preparing large teams whose members could perform gamut of functions became a major challenge for IOC.
Employee engagement
Whether we talk about sports or business, the success mantra remains the same – engage people to boost their performance! Creating amazing experiences for the Olympic workforce was the right way to build highly engaged teams. Employee engagement programs such as, rewards & recognition, training and pay-for-performance, were embraced to transform workforce experiences.
All these HR issues could have been addressed easily with an automated human resource management system. Empxtrack is one such comprehensive online HR software that can help sports organizing committees to
Manage database of their workforce,
Efficiently recruit as many employees and volunteers as required,
Engage workforce by implementing engagement programs,
Support leadership to take timely decisions and
Develop skills of individuals.
Try Empxtrack HR software to find out how it can benefit your organization.