To find out latest HR trends ruling in 2019, click here.
HR continues to be restructured with the evolution and increasing use of technologies, mobile applications and social media.
The upcoming year is expected to see technology as a biggest driving force in introducing new HR innovations that enable companies to accomplish more with less.
Look at the infograph.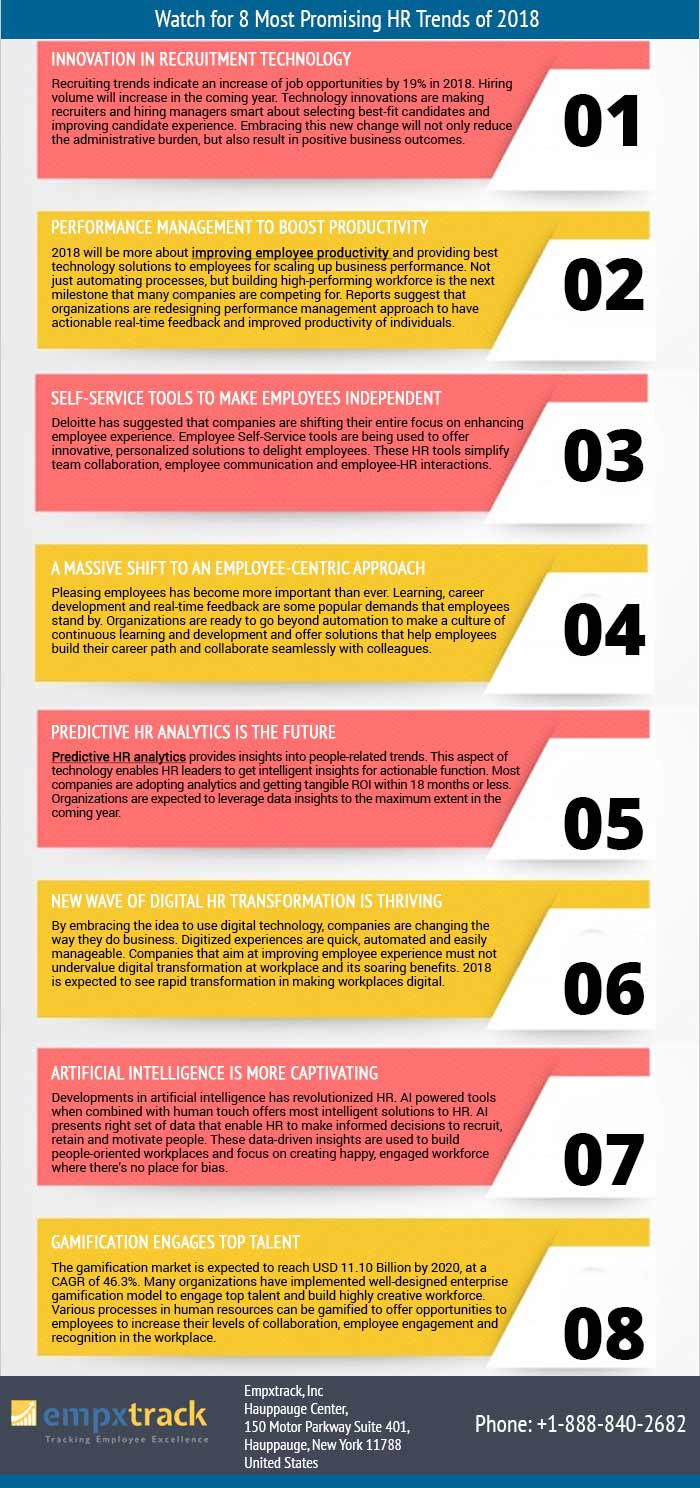 The coming year is more about keeping your employees focused, engaged and productive.
2018 is expected to bring ample opportunities for Human Resources (HR). Empower your workforce by taking advantage of evolving HR technology.
Before embarking on the new journey, ask yourself "What are you doing to improve your employees' experience and productivity?"
Keep following the popular latest HR trends to shape a better tomorrow.