I posted the Talent Junction blog posts – "How HR Manager can improve Performance". It was very well received by the HR community (Read by 2,879 HR professionals). A fellow HR professional replied to my post with this very interesting email seeking help.
"Hello Mr. Gireesh,
I have read your Article. It's Brilliant. I am working in an Airlines Sector as an HR Executive and doing routine work (Salary Processing, PMS, Recruitment etc.). I want to increase my work area in HR so that I can also give my contribution in increasing the performance and lowering the attrition rate of my company.
My biggest problem is my own Management. As they do not want to have Policies, Procedures etc.). Could you please give me some suggestion so that I can improve the performance of my company?"
This mail has two messages: One, the restlessness of a self-motivated HR Manager to improve the performance of his organization and two, her unsuccessful attempts to involve the management into development of Human Resources.
In my subsequent email communications I asked few questions abut her company to assess the situation. She revealed that her company was engaged in tour and travel package sales, and big enough in its domain and CEO was a Sales and Marketing expert.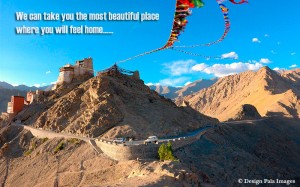 Company was engaged in fierce talent competition and attrition rate was very high. Each employee that left the company could be replaced only by another employee costing much higher, if the costs of training and the costs of lost business opportunities were taken into account. The root cause was somewhere in the existing HR policies. She found it challenging to convey this message to the Management.
According to common perception, most organizations are headed by either Sales & Marketing, Technical or Financial experts, and HR has a risk of remaining at lower priority in their to-do-list. This is mostly because HR has never been their area of expertise. For them HR simply means hiring good employees, keeping them motivated and getting the work done. They don't want to involve themselves into the thick and thin of HR. Is that true?
I did a small research on the management teams of some big corporations. Here are the findings (as on date 25 September 2008, Source: organizations' websites):
1. In Google's Management Team, Laszlo Bock, Vice President, People Operations, gets his place immediately after Larry Pageand and Sergey Brin (the founders). Click to View Laszlo Bock's Profile.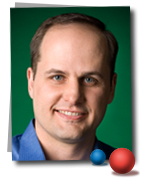 2. In Microsoft's Management Team, Lisa Brummel, Senior Vice President, Human Resources gets a place adjacent to Steve Ballmer, Chief Executive Officer.

( http://www.microsoft.com/presspassexec/leadership/)
3. In Infosys Management Team, T. V. Mohandas Pai – Member of the Board and Director-Human Resources, found a place next to its visionary N. R. Narayana Murthy. Pai, has served as the Chief Financial Officer from 1994 to 2006. In 2006, he voluntarily remitted the office of CFO to lead efforts in the areas of Human Resources and Education & Research. (that proves the importance of HR in Success) (http://www.infosys.com/about/management-profiles/default.asp)
The above research leads to two findings:
If any business needs success, it should have sharp focus on Human Resource Management.
CEOs and Business Heads do give due importance to HR, provided their HR team has the acumen to help in growth of business.
Of course, the management in small and mid sized business (SMBs/ SMEs) needs to be conveyed the correct message about the importance of HR and the responsibility rests on the HR managers.
Keeping her specific situation in mind, I suggested her a plan to involve the management into HR affairs:
"Hi,
Have patience. It takes time to win confidence of your key management. They are very insightful people. Understand the vision of Management, because they see the holistic view of the business, while you may be looking only at a part.
Take initiatives to convey your management about the importance of HR. Initially send them some good HR articles / information (more of motivating nature than of HR jargon) which show how employee focus can help the company to grow big and rich.
Learn more about your organization's business, and calculate the impact of HR policies on the business in financial terms. Be part of their day to day discussion on growth. Study the HR policies of competitors and others in your domain and thus have sound data in your hand before you suggest any new idea to management.
Talk to your management team about the business benefits of good HR policies and how it can impact the top line and the bottom line of the business.
Keep a list of your requirements like a HRMS, Performance Management System, change in policies etc ready, so when they ask for it, you don't loose the window of opportunity.
Keep your morale high!