"Empxtrack team worked within a tight schedule to meet our appraisal cycle requirements. Empxtrack is easy to use and offered some comprehensive features that were customized to meet our specific requirements. We found the Saigun team very proactive and quick to help during a crucial implementation phase where they provided us with 24/7 support."
HR Manager
The Client
The customer is a leading retail chain in India with outlets in multiple states across USA, Europe and Japan. A large conglomerate with interests in various ventures, the company pioneered the concept of customer-oriented retail stores. Over the years, it has successfully promoted a number of brands, products and events using innovative tactics. The company operated only a handful of stores for the first five years; today it is India's largest retail chain with a distinct brand identity that appeals to the Indian youth.
The Challenge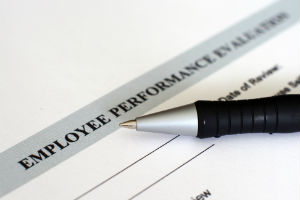 When the customer conducted an internal Employee Satisfaction Survey, the results indicated that employees were highly dissatisfied with the performance appraisal system. The appraisal and goal sheets were manual, resulting in a huge drain on employee resources both in terms of time and effort. Additionally, there was no system to post employee KRAs (Key Result Areas). Employees wanted the company to maintain rosters of employee KRAs, with a flexible KRA setting process that allowed for detailed mid-year review and interactions between HR, employees and respective managers. Thirdly, due to the manual nature of the appraisal process, the company found it difficult to generate MIS reports. Finally, there was a strong need for an online central repository of employee data.
Employee dissatisfaction with these elements was strong and was reflected in the rising attrition rate, decreasing employee morale and loss of faith in the company's systems and its ability to manage them.
In consideration of these factors, the customer was looking to implement a complete solution for performance management that could be customized as per its needs and mapped to existing processes. This system would have to be implemented within a short time frame.
The Solution
The customer evaluated a couple of products before choosing Saigun's Empxtrack for its comprehensive and flexible features that were available at a reasonable cost. Empxtrack was faster to implement and offered a user-friendly, web-based interface that offered anytime, anywhere access. It had both ready-to-use and customizable templates in every module. The product offered a wide variety of options. This variety made Empxtrack easily configurable and customizable for the customer's needs. Finally, the solution was extremely cost-effective, offering a flexible pricing model and low front-end cost.
The customer chose to implement two modules of Empxtrack that fit its requirements: the Goal Setting System and the Appraisal System. The solution was required for 500 users and was to be implemented within one and a half months. To meet the stringent implementation deadline, several teams from Saigun worked in parallel with each other, effectively handling both the qualitative and quantitative aspects.
Both modules were deployed smoothly though there were challenges in collecting the customer's data. This was resolved through constant communication with the Saigun team at the customer site, which worked relentlessly to collect the requisite customer data in the proper format.
Impact
Saigun's focus and attention to detail meant that the engagement was completed within expected time lines and without any errors. With automation, the functioning of HR systems has become smoother and time line-driven, resulting in huge savings of time, efforts and resources. The solution allows the company to generate any kind of MIS report as demanded by the management, and this ready availability of data has had a positive impact on non-HR processes as well. Most importantly, as the Goal and Appraisal Sheet are readily available to all employees and managers, satisfaction has increased and employees' faith in the company's capability to meet expectations has been restored. The HR team in charge of the project on the customer side has won kudos for completing this engagement within such a short time frame.
Saigun's product and flawless implementation has resulted in complete customer satisfaction, with the customer opting for three more modules from Empxtrack – HRIS (Human Resources Information Systems), Employee Self Services and Payroll. This will be a bigger engagement covering 6000 employees.
Disclaimer: Maintaining security of our client data is our prime responsibility. The name of the company is not disclosed in the case study due to confidentiality agreement signed with our client.