Over the past decade, Empxtrack has become a globally recognized HR and Performance Management solution provider by helping organizations to develop and manage a competitive workforce across the world. Empxtrack has enabled hundreds of organizations to follow best global HR practices and use significant configuration options to quickly meet their talent management needs.
To continue providing upmarket solutions to a large client base, Empxtrack has partnered with ADP to offer a compatible performance management system. ADP is a leader in providing payroll, HR and compliance services to the organizations across the globe. It offers partnership opportunities especially designed to benefit the HR solution providers and their customers.
Empxtrack and ADP has announced partnership and industry-leading integration to strengthen overall offering and help clients to gain more value from their technology investments.
With the new partnership, Empxtrack will continue to address performance management challenges of the ADP users and enhance their experience with the new capabilities.
The Need
It has been commonly observed that companies own multiple systems from different vendors to meet their diverse talent management needs like performance management, payroll and human capital management. Managing data in multiple systems create inefficiencies and errors, instead of saving time and money. Having an integrated solution that covers end-to-end HR needs of an organization has become a need of the hour.
Empxtrack has listed itself on ADP Marketplace under the category "Develop & Reward". ADP Marketplace is a cloud-based "one-stop-shop" designed to help employers dynamically manage an ecosystem of enterprise applications from ADP and world-class partners.
ADP customers can now start using Empxtrack immediately without any data re-entry. Through a single-sign-on process, users can log in to Empxtrack directly from ADP. It takes less than an hour to purchase and start using Empxtrack.
The combined service offering will address the needs of small to medium-sized organizations that are looking forward to using an integrated solution to manage all aspects of HR and performance management.
Empxtrack has recently developed a Performance Management System version that is closely compatible with ADP Workforce Now® and ADP Vantage HCM® and provides features that are not available in ADP.
Benefits and Impact of Empxtrack Performance Management System on ADP Customers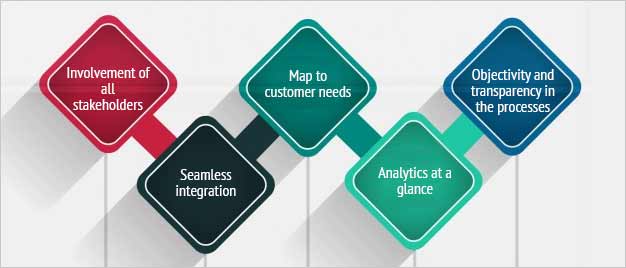 Involvement of all stakeholders
An easy-to-use performance management system increases participation of all the stakeholders in the process. For instance, during an appraisal process, an employee fills its self-evaluation form, a manager reviews it and provide ratings, and HR finalizes the rating and provides appraisal letter.
Seamless integration
There is no need for ADP users to re-enter or import and export data. Single-sign-on simplifies the process. A lot of time, energy and money is saved, thereby reducing the chances of errors and inefficiencies.
Map to customer needs
A special empxtrack performance management system has been designed to map custom need of ADP customers. However, there are many customization options available with hundreds of fields and forms.
Analytics at a glance
Availability of dashboards and real-time reports for managers and HR to make informed decisions in a timely manner.
Objectivity and transparency in the processes
This can be considered as the biggest benefit for the clients. Since all the stakeholders are involved in the review process, it becomes more transparent and strengthens employee-employer relationships.