Latest Florida Storms: Damage Caused Due to Natural Disasters
Life-threatening Hermine hurricane neared Florida's Gulf Coast with strong winds and flood on September 1st, 2016, Thursday. The severe coastal flooding caused immense damage to the life and property of the locals.
While Florida is a storm-prone region, it didn't experience a hurricane in past 4,000 days. This year's Hermine hurricane left a trail of catastrophic loss. It knocked out power supply for more than 250,000 people and increased chances of additional damage.
Dozens of businesses and homes in Franklin and Taylor counties were extensively damaged. After hearing about the losses across the state, Governor Nathan Deal declared a 'state of emergency' in 56 counties to avoid further damage and suggested people to stay safe.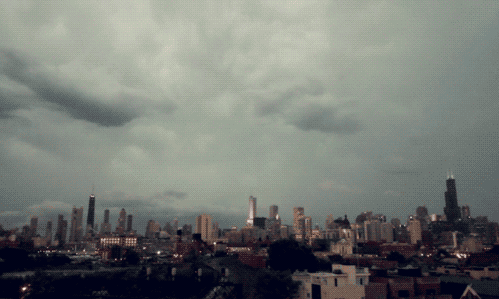 No wonder, the world has witnessed massive destruction during natural calamities, like storms, hurricanes, tornados, and more. The country men have to deal with a number of vulnerabilities, including physical as well as financial damages caused due to natural disasters.
Businesses are no different than this. They face unavoidable HR data loss when something as serious as a Hermine hurricane hits them. To avoid massive business loss, we need effective HR systems that can safely store critical human resource data and assure data security under all circumstances.
Online Data Backup Guarantees Data Security: What's Your Disaster Recovery Plan?
Your residential society would be having a fire safety plan with an emergency contact, several fire extinguishers placed at different locations, and of course, routine checks. Similarly, your IT department should have a robust 'emergency plan' to secure your important HR data. There's nothing better than online data backup in a cloud platform that can give you the peace of mind. Having an automated cloud HR software, to store and manage HR data, saves businesses from facing sudden catastrophic losses.
Now take a moment to imagine this….
…You are an IT manager in a mid-size company and you receive a call from your workplace in the middle of the night. The person on the other side of the phone call is panicking and you get to know that sudden hurricane has caused significant water logging and damage in your office. What would be the first thing that comes to your mind? Your in-house data centre… which is located in the disaster-prone region. It means you have maximum chances to lose your confidential HR data that you never backed up online. Isn't this thought enough to give a severe headache?
Remember, you can use advanced cloud HR technology to prevent your organization from losing its productivity due to occurrence of natural disasters.
The Good News: Cloud HR System Offers Business Continuity

None of the businesses can afford to lose their important data due to natural disasters. This would affect their performance and overall business output. And that's the reason, businesses need to resort to the safest data storage option.
Data Security& Disaster Recovery:
The primary reason for organizations to adopt cloud data backup is for improved security. With modern integrated cloud HR software, employee and HR data is extremely safe.
Many trusted HR software vendors provide disaster recovery benefits to their clients by hosting data on mirrored servers. They keep database backups at secure locations allowing the system to restore data quickly in sudden calamitous situations.
When you invest in a SaaS HR system, your HR data gets bank level security.
Reduce Operational Costs:
The traditional on-site data centre requires huge investment to own backup software, tapes and servers. In addition, businesses need to store transactional data history for many years for future reference. The storage as well as maintenance costs are hefty.
On the other hand, an online human resource management system eliminates the need to maintain an off-site data storage facility and stores HR data in the cloud.The cost savings in eliminating storage space as well as time and effort of the team (to manage in-house data centre) add up to more than 70% of a company's budget.
During natural disasters, such as Hermine hurricane, online HRMS ensures long-term data storage and provides transaction records when needed, without making extra investment.
IT Reliability
Many small and large businesses need their core business applications and operations to be running at all times. Whether you work in HRM department or manage a team of 10 employees, you may need to access your employee data at any point of time.
In case of emergencies,like floods, storms or hurricanes, having critical data in cloud HRM platform enable HR and managers to access data anytime anywhere, without interrupting business continuity.
Conclusion…
According to the Disaster Recovery Preparedness Council, "More than 1/3rd of organizations lost one or more critical applications, VM's or data files for hours at a time in 2014. Even more terrifying, one in four respondents said that they had lost most or all of their data centre and 20% reported losses of more than $50,000 to over $5 million."
Natural disasters raise enormous data security challenges. The good news is, many reliable HR software vendors guarantee to keep multiple copies of your HR data backed up in the cloud-based servers for keeping your vital business functions up-and-running. Since cases of data breaches, corruption and data loss due to disasters have become common in nearly each industry, having cloud -based HR software is the best option to keep your HR data safe!