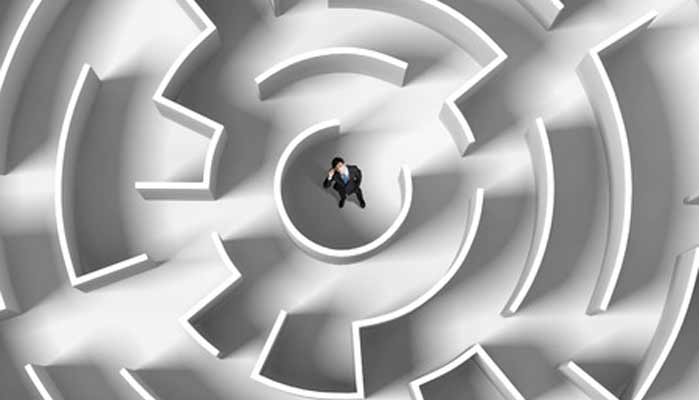 As stated by Wikipedia,
"Employee performance management process includes activities which ensure that goals are consistently being met in an effective and efficient manner. The process helps focus on performance of the organization, department, employee, or even the various processes that are a part of the organizations business. A well-defined performance management enables an organization to align their resources, systems and employees to strategic objectives and priorities."
Most employee performance management processes do not work because they are either too complicated or difficult to implement. While each business has its own specific needs, there are a common set of parameters that help in an implementing an effective performance management process. Performance Management does not begin or end with an annual appraisal but is required throughout the year.
A performance management system should focus on –
Setting employee goals that are aligned to organization objectives
Tracking and evaluating employee performance throughout the year
Collecting feedback from multiple sources including an employee's peers, seniors, juniors and even the customers
Creating employee development plans
Rewarding top performers
All of the above activities when carried on paper or email lead to significant complexity. Using this approach, it is difficult to manage the process, derive meaningful results in a timely manner, aligning employees and using the outputs for employee development. A web based performance management system helps mitigate the complexities associated with the manual processes.
Before you start your search for a performance management software, it is necessary to understand your key requirements. Let's have a look at them:
Access employee data anytime anywhere
Many organizations use time-consuming paper-based performance management procedures which makes it difficult to retrieve meaningful data.
Goal setting and employee appraisals become complex when paper-based approach is used. For instance, creating appraisal forms, its distribution and follow up with all the stakeholders becomes a time-consuming and tedious task.
On the other hand, a cloud-based performance management software enables its users to access information in just few clicks. Online goal setting and employee appraisals consume significantly less time. Undoubtedly, it helps HR and managers to effectively complete performance related processes in a timely manner.
Simplified performance evaluation
Evaluating employee performance while considering past appraisal records is a strenuous task for managers. Time-consuming paper work, in fact, makes it even more complex and painstaking. In some cases, managers are unable to track employee progress and achievement of their goals on a periodic basis.
However, an automated employee appraisal system with well-defined workflow, can eliminate the above challenges. Online performance management tool makes it easier to get faster, accurate and timely view of an employees' performance. The distribution of self-evaluation forms, collection of multiple feedbacks, comparison of employees on different competencies and accurate employee ratings, gets simplified with an automated performance management tool
Identification of correct development needs
Manual appraisals make it challenging for HR and managers to identify sudden variations in employee performance. It becomes difficult for them to establish employee development plans without truly knowing employees' strengths and weaknesses.
However, an online performance management system maintains performance record of each employee, thus encouraging correct decision making by managers. Being aware of employee needs, assists managers in recommending suitable training programs for their team. An online training management tool supports creation, planning and allocation of training programs that boosts overall performance of employees.
Clear communications on performance standards
For large sized teams, it becomes demanding for managers to devote time to one-on-one interactions.
Since we believe that direct and continuous communication is a key to success, it becomes important for managers and HR to give continuous performance feedback to employees. Clarity of goals and setting performance standards, gives a chance to employees to overcome their shortcomings and meet manager's expectations.
In presence of a performance management system, employees can regularly receive manager's comments on their performance without having one-on-one meetings. Isn't this great!
Conclusion…
Managing employee performance is an ongoing procedure and a cloud based performance management system helps managers and HR to get a clear view on employee goals, performance and development needs. Skill and competency gaps can be identified and filled accordingly by allocating the most appropriate training interventions.
Employees feel encouraged and valued when they are given opportunities to improve their skills and competencies.
Taking care of employee interests increases employee engagement and retention. It leads to creation of best talent pipeline to have competitive edge over competitors!
If your managers are unable to set goals and track employee performance, you should try and get an automated performance management system that can help them overcome challenges associated with managing an employee performance management process in your organization.