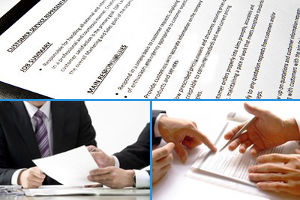 Job descriptions are brief overview of jobs and are used in many important processes in an organization such as job postings , setting expectations, compensation, trainings , and performance management. A job description suggests why a job exists and what the job holder is actually supposed to do.
Although job descriptions are important for a company, writing a proper job description is a tedious job that needs to be done carefully. Therefore, some employers believe that it is a waste of time and that the employees already know what work they are supposed to do. Especially the small and medium sized business owners feel that they have million other important tasks to do rather than writing job descriptions for each job role.
Importance of writing effective job descriptions
Writing job descriptions effectively for a job does not look important at a surface level, but they are very important for the growth of business and aligning a direction to employees. Without a proper job description, it is difficult to set clear job expectations from employees and measure their performance.
The vague and unclear job descriptions may lead to poor performance and high stress levels in employees as they have to keep guessing and figuring out the work they needs to do. This may result in more complaints and low motivation level among the employees. Besides, the employees would not be able to successfully demonstrate their skills and the company would fail to get the high quality of work done from them for which they are suitable.
A well written job description can help your company to achieve goals
Whether you are a small business or a multi size large organization, a clear, concise, and a well written job description allows you to align your company's vision and goals to employees. A well written job description can accomplish many important things that helps your business to grow. It can serve as a reference guide for a job position, a basis for setting employee goals, performing performance appraisals, salary increments, and also for developing interview questions for hiring new employees for a job position.
Therefore spending time in writing job descriptions has many pay offs.
Writing job descriptions effectively
Although job descriptions are different for each job role, they can be easily standardized industry wise and role wise for the ease of writing. Later they can be modified according to the specific requirement of a job position.
The job descriptions typically include:
Job title
Job objective
Summary or the general nature of the job
Scope of the job position
Job duties that include KRAs and additional responsibilities
Experience and skills
Performance standards (how you do it)
Work location and schedule
While writing a job description, make sure that you are clear, accurate and precise in defining the roles and responsibilities of the role. Structure your sentences in verb/object and explanatory phrases. Omit any unnecessary articles and use unbiased terminology. Focus on critical activities and use a logical sequence in describing duties and responsibilities.
Empxtrack system provides a number of standard job descriptions for various different domains such as Finance, Human Resource, IT and Sales. In addition, it allows you to create your own job description by either using the existing job descriptions as templates or creating the fresh ones from the scratch. The job descriptions in Empxtrack system are fully integrated with different modules such as Recruitment, Goal Settings, and Performance Appraisal.