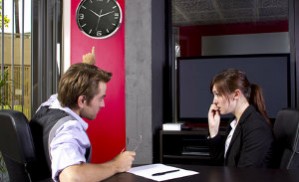 Discipline in an organization is intended to promote a minimum acceptable behavior by employees. It is defined in terms of adherence to the company rules, regulations, systems, and processes. Discipline ensures smooth functioning and helps in creating a healthy business environment.
Indiscipline and misconduct of employees affect all stakeholders including supervisors, fellow employees, customers and even the vendors/ suppliers.
Business Environment:
Examine if the following issues related to employees discipline are relevant to the business environment of your organization?
| Compliance Issues | Behavior & Business Etiquette Issues |
| --- | --- |
| Providing wrong information/ hiding factual personal data during recruitment. | Disobedience & Insubordination. |
| Non-compliance with the terms of employment contract. | Idling at workplace/ Disallowing others to work. |
| Violation of company policies, rules & regulations. | Promoting political interests/ indulging in political activities at the workplace. |
| Non-punctual in attendance. | Refusing to submit/ sign on the performance appraisal reports. |
| Absence from the place of duty without leave. | Refusal to participate in a training program. |
| Inciting workers & promoting industrial unrest | Shouting at subordinates / use of indecent language |
| Non-adherence to workplace safety instructions | Spreading rumors/ talking loosely in an irresponsible manner |
| Stealing/ sharing confidential company data/ intellectual property with unauthorized personnel. | Not caring for the safety, security and maintenance of company property. |
| Sexual harassment, as per the laws of the land. | Not following the company dress code during business hours. |
| Making fictitious/ false travel, medical or other claims. | Utilizing company property for personal gains. |
| Absconding/ separation from the company without clearance | Managing personal business during working hours. |
| | Lack of courtesy to company guests/ visitors |
Guidelines for Managing Employee Discipline
While employees appreciate discipline and understand the implications of errant behavior, they like predictability in expectations and freedom in managing their work-day. The Gen-Y appreciates work-life balance, transparency and objectivity. Anything that disrupts it attracts negative response & occasional rebellious attitude.
To develop a disciplined workforce in your organization, you may like to refer to the guidelines below and implement the same gradually as your organization grows:
Develop a Policy: It is important for an organization to have a policy manual or an employee handbook that defines the minimum expected behavior in various contexts (attendance, leave, employee interactions, vendor interactions, sexual harassment, submission of expenses etc.). The policy should be regularly updated, reviewed and shared with all employees. The consequences of violating the policy must be communicated to all.
Consistency in disciplinary actions: There should be no discrimination in enforcing rules and regulations. The disciplinary actions should follow "Hot stove" rule, which says whosoever will touch the stove will burn their hands. The burn is impersonal, regardless of who touches the stove.
Type of disciplinary action: The disciplinary action should be corrective, rather than punitive. The objective of disciplinary action should be transformation in employee behavior.
Progressive disciplinary action: Progressive disciplinary actions to include: verbal counseling, written warning, monetary deductions, suspension and then termination as the last option. Progressive disciplinary action, therefore, implies a series of steps with increasing severity.
Tracking of disciplinary cases: The disciplinary actions taken against employees must be tracked and should be forwarded to HR for inclusion in the personnel file of employees. On line record of disciplinary awards by the manager is an option where automated manager services are available. Remember that all documents and emails can be used as an evidence in case there is a legal trial. We recommend an automated workflow based system to manage discipline which ensures that employee's gets updated automatically when a transaction related to discipline gets initiated.
Confidentiality of complaints: Often employees are afraid to report against their seniors for fear of retaliation. This can lead to repeat offenders amongst the senior staff. It is important to develop a transparent system and communicate the confidentiality to one and all. Very few employees should have access to disciplinary data and they should be nominated by the management. On a quarterly basis, the management should review all discipline oriented cases and the action taken in each case. This can remove subjectivity
Legal perspective: It is important that the policy of the company should follow local regulations. For multi-locational organizations, there may be different rules for different geographies and the policy should take care of addressing the same. Since labor laws are always regional, it is important to keep the same in mind while framing a policy. In many cases, rules for one geography may be illegal in another. Examples abound in the areas of data privacy, time management, health related leave etc, where courts have overturned the actions taken by employers when the same were in contravention of the local rules.
Fairness: It is important to be fair in the drafting of employment policy. While every organization strives to be as profitable as possible, the goal should be long term sustainability, growth, goodwill and positive employee-employer relationship and creation of a happy workforce. Rules should not be crafted for the sake of making rules. A better way is to term all your policies & rules as 'Guidelines' and review the same as per your business environment.
Complaints/ Grievances Redressal System: Mature organizations create an online Helpdesk to address employee complaints & grievances. This not only reduces the number of disciplinary cases, but helps in reviewing the company policies/ rules and make these aligned to the expectations of the majority.
Empxtrack self services allows you to share your employee handbook and makes it accessible to everyone for view and download. Various modules such as Leave, Expense, Promotions, Attendance have unambiguous policy and approval rules shared on the pages allowing this to become a part of daily work culture in the organization. The Disciplinary Incident module allows you to track the disciplinary actions taken against the employees.