Yes, you heard that right! Businesses that do not invest in employee training and development are always a step behind their competitors.
Lack of employee development efforts of an employer creates dissatisfaction among workforce and fuel many early exits from an organization. As employing and retaining top talent has become bigger issues in talent management in past few years, employers should wisely plan employee training assessment and skill development to avoid any possible risk!
Unlike yesteryear, many employers now consider employee development and training very seriously. Bersin by Deloitte stated that training and development spend has risen by 15% in the last year alone. This is a serious business spending trend, especially when we know that many organizations see employee training as a luxury, and not a necessity!
The Challenge
Keeping employees updated on latest technology applications and ways to improve work efficiency and quality has become today's need to run parallelly with competitors. I believe managers and HR have the supremacy to reshape the future of any business by putting employees on suitable training programs. Unfortunately, most of them do not know where to start from.
Absence of a systematic workflow and tools, to conduct employee training assessment and development programs, restrict managers and HR from taking training initiatives. They are often seen finding answers to these questions:
How to map skills and competency gaps in an organization?
How to identify employee training needs?
What should an ideal training and development workflow be like?
How can we measure effectiveness of on-the-job training programs?
HR Technology as an Aid
Businesses that wish to retain their top talent and stay competitive offer training and development opportunities to their workforce. Employees value training and development opportunities. It increases job satisfaction and engagement amongst the workforce.
To prepare employees for taking bigger challenges and manage employee training programs successfully, employers should consider HR technology as the best alternative. That's where an automated cloud-based training management tool comes in! Empxtrack is a world-class training management software that supports the entire training process from initial training requests to capturing feedback from multiple stakeholders. Empxtrack training module supports identification of training needs, training program allocation, course management, and measuring training effectiveness.
Let's see how Empxtrack works.
Training Process and Workflow: To avoid time-consuming process, Empxtrack enables HR, manager and employees to conveniently process training workflow and access all the necessary details in just few clicks.
Training process mechanism provides three options where:
» Employees self-nominate themselves on training programs.
» HR initiates the training nominations and sends request to all employees based on the selected workflow.
» HR can capture training needs from an employee training need identification form in the employees' appraisal. You should specify appraisal time from where the details will be captured.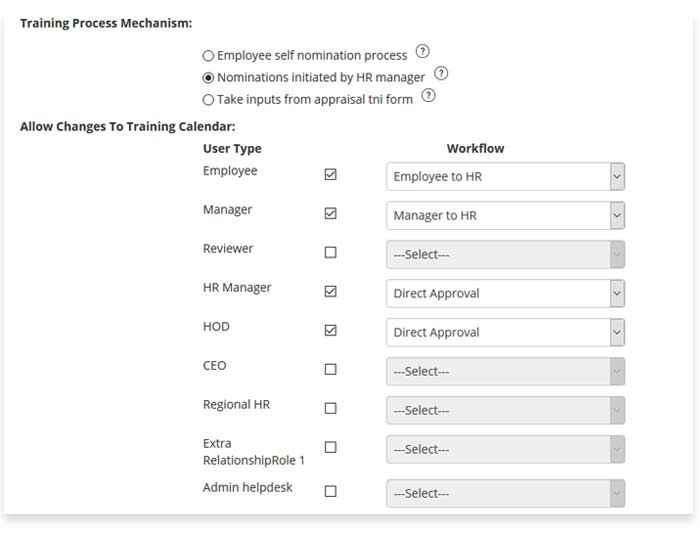 Image: Configure Training Process
Maintain Employee Skill Inventory: Empxtrack training module supports maintaining a skill sheet for each employee.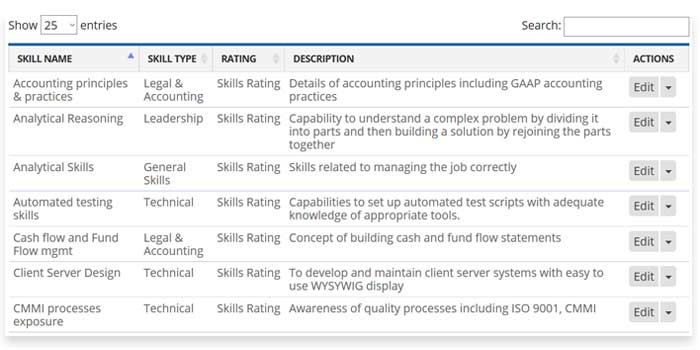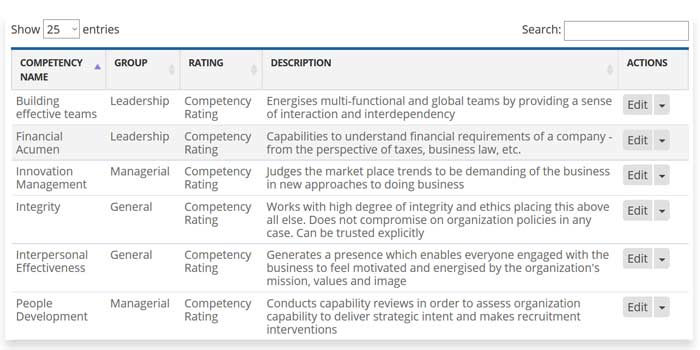 Image: Skill Management
Identify Skill Gaps: Empxtrack training module enables HR to identify competency gaps and manage skills. It automatically captures employee skill gaps by comparing competency ratings in appraisals with the minimum acceptable levels for the job position.
It also supports 'training need assessment' and provides training need identification workflow to managers and training coordinators to prepare annual development plan for each employee.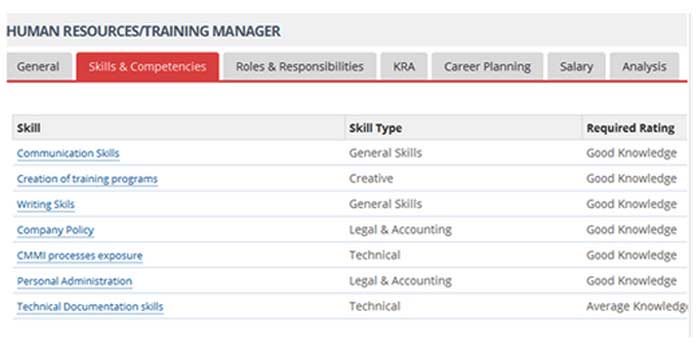 Manage Training Programs: Empxtrack training management software creates a comprehensive training calendar for the organization and maintains database of training programs, trainer details, costs and locations. HR can send individual development plan to each employee and allow change requests to the allocated training programs.
However, training programs are conducted based on the existing Training Courses and show additional attributes of venue, date and time. Employees are allocated training programs for specific time periods.
HR can view the number of allocations and the maximum number of allocations allowed for a training program. HR can also use Empxtrack training module to allocate the training programs and get nominations for the same.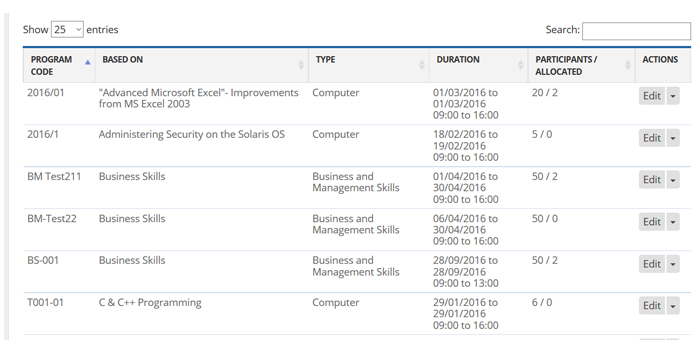 Image: Manage Multiple Training Programs
Collect Training Feedback: To measure effectiveness of a training and development program, HR can collect feedback from training managers as well as employees. Empxtrack enables HR to view employee skill development status and know how well an employee has done in a training program. HR can also take feedback from the employees to know and evaluate training manager's capabilities.
In addition, it provides comprehensive analytics and dashboards to monitor training effectiveness, cost incurred on training and various other parameters.
Conclusion…
So as you have seen, there's no doubt that Empxtrack Training Management helps you to identify the unique training needs, skills and competencies for each employee. With the help of this world-class tool, employers can also ensure that the managers are closely involved in the training process and create a schedule that actively meets the training gaps in your organization.
Skill development boosts individual's career growth and supports professional journey in the long run. Thus, employees prefer working in organizations that provide ample learning opportunities to them. So, if your organization is willing to keep up with the latest business trends, the you need to implement this reliable training management tool to engage and retain your top talent!