"Never tell people how to do things. Tell them what to do and they will surprise you with their ingenuity."
—Gen. George Patton
People management is not a cake walk, it is tricky and challenging. One of the best things an employer can do to their managers is – give them the freedom to work and let them feel accountable for their actions. Offer them HR technology, tools and well-defined processes that accelerate their career growth and development.
How does a manager manage people and processes?
A Manager is responsible to create a work environment in which employees feel empowered, productive, engaged and happy. Just like two sides of a coin, managers play a vital role in keeping their team members highly productive as well as meeting end-to-end needs to keep the business running.
Line Managers are expected to push limits and find solution to each challenge that comes their way, without losing their mind. They must learn the art to balance multiple facets of people management and leadership.
A company's success is tied to its employees' productivity. And guiding employees to be highly productive and be on the right path is the key. It is a manager's duty to mentor team members to get the best out of them and contribute to company's growth. With patience and understanding, line managers can relate to their employees, understand their emotional needs and empower them. This shall motivate employees to give optimum performance.
Ineffective managers can cause damage to a business. Their attitude and actions can be influential on subordinates and negatively influence them to be less productive and disengaged.
Here are few recommendations that may help entry-level (first-time) managers or experienced ones to become more effective.
Focus on Team Strengthening and Team Work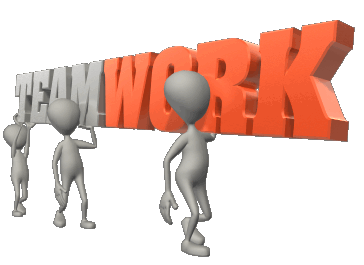 Team work is an essential element for a successful business. Managers need to focus on team problems before they arise. Build a strong and motivated team by bringing employees' together.
Respect each team member. Show regard for everyone through actions and words. It is important to make team members feel valued. Appreciate each member for their unique qualities and always make it visible.
Communicate and Mentor Employees
Good Communication is the key to establish positive relationships. Managers who encourage two-way interactions are always considered wise. Whether the communication is in the form of text, email or in person, it is important to make it two-way to exchange ideas and induce fairness in conversations.
To create a culture of continuous growth, it is important for managers to strengthen professional relationships through open communication, mentoring and engaging employees.
Share Vision, Goals and Direction
Managers are suggested to involves their team members into organization's mission, objectives or strategic plans. Ask employees to share their input and listen to their opinions carefully. This will make them feel independent and accountable.
Also, involve them in goal setting on the department level and share the goals and direction for the team. When people are involved in their goal setting process, they are more likely to accomplish better results.
Trust People and Their Intentions
Managers should learn to trust the intentions of their subordinates – to make right decisions and do the right thing.
Act in such a way that encourage trust within immediate work circle and keep everyone around happy.
Conduct Frequent Interactions to Provide Feedback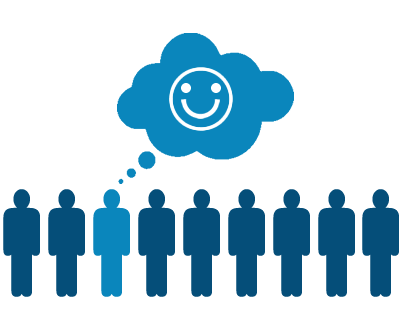 source
45 percent of employees quit their jobs because they dislike their managers. Not providing performance feedback and giving unfair ratings can be a cause for disliking.
Providing constructive, frequent performance feedback to let people know how they are performing. Connect feedback with reward, recognition, compensation, training and appraisal to encourage employee growth and development.
Be Persuasive and Make Informed Decisions
Managers having all the necessary information to make informed decisions are empowered and turn out to be better people managers
Use HR technology to gain data insights into useful processes and make plans accordingly.
Listen to Understand, Not to Argue
Don't always ignore or contradict employee inputs and suggestions. It can become a demotivating factor for them.
Managers must comfort their subordinates by patiently hearing to their problems, questions or work-related issues.
Employees prefer to share their challenges and fears with managers, who happily provide guidance on what is important or what needs to be done. Be considerate, use leadership skills wisely and ask questions to understand the root cause of the problem. Don't ponder over the right or wrong side of the problem. It is advised to stay positive and be a problem solver.
Do not pinpoint faults or what's wrong with the people, instead suggest intelligent solutions to resolve employee issues.
No overnight solution is available to make people management better. However, offering a work culture, where managers feel accountable for their job and actions and they get tools and skill development opportunities to take control in their hands, is an effective way to improve manager effectiveness.