What is Performance Appraisal?
Performance Appraisal Management involves setting goals, continuous review of progress and improvement of performance, through feedback. (Fig 1.1)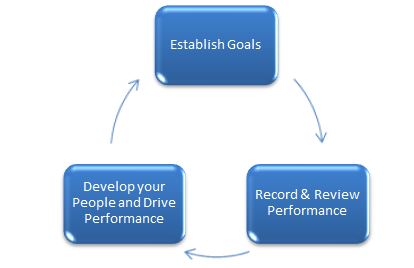 (Fig 1.1)
This way you can run employee development programs and reward achievements. The closed-loop system creates clarity and alignment to organizational goals and expectations for performance.
Case Study
Let us look at each of these steps individually to understand the basic performance appraisal problem-solution mix.
For that you need to first familiarize yourself with, John(the Manager) and Janet (the Employee).
Analyzing their work-relationship and challenges will help us better understand how to manage performance appraisal concepts, from goal setting to developing your people.
The tables below will take your through each of these stages, in a symptom-problem-resolution format.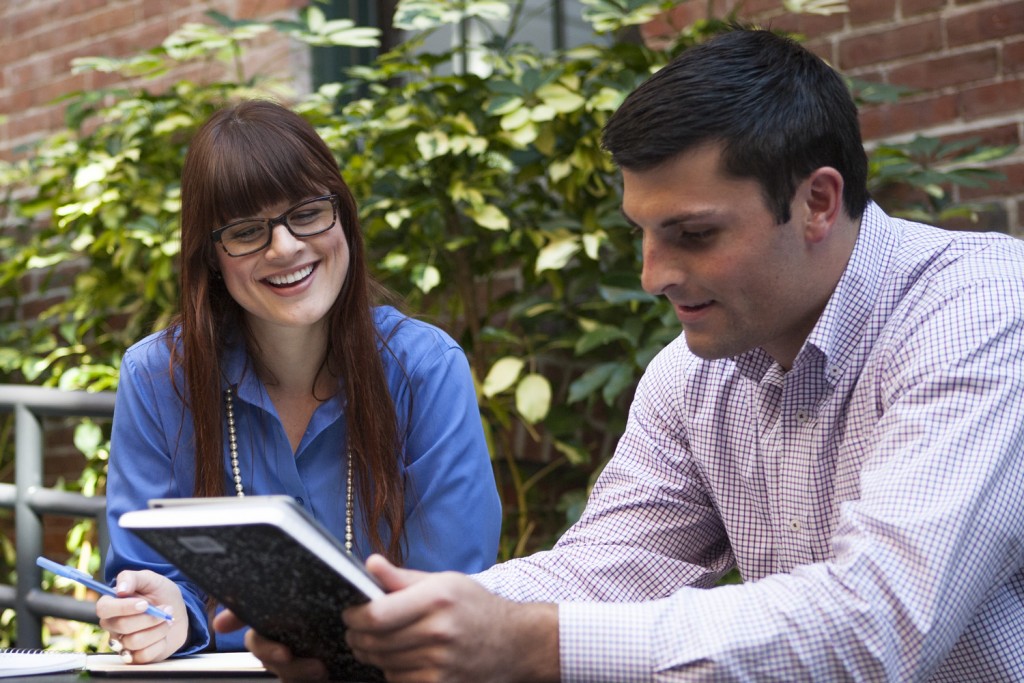 Meet Manager- John and Employee- Janet
Establish your goals
Common Problem
Impact
Solution
1
a. John never set any goals or time-frames for Janet and lets her potter around at work, unfettered to any goals
b. John never consulted with Janet to understand her bandwidth in taking on the new set of tasks
c. John set stretch goals for Janet that couldn't be achieved at the end of the evaluation period
Janet is over-worked and demotivated. Also, she under-performs and her productivity declines
S.M.A.R.T Goals: It is important for John to set S.M.A.R.T goals, which are Specific, Measurable, Achievable, Realistic and Timely.
2
John sets stretch goals for Janet that couldn't be achieved at the end of the evaluation period
Janet is overwhelmed and unable to meet expectations
John needs to set relevant KRAs from Janet's job description and then KPIs need to be devised in order to measure the KRAs. These KRAs and KPIs will help Janet achieve her goals
3
John set sales-related goals for Janet, while their company focus is more on improving brand image
John is unable to link company goals to employee goals, resulting in Janet's efforts being directed away from the organizational goals
Goal Cascading: John needs to allow the higher level goals (at an organization level) to trickle down to the employees (Janet). This ensures that the organization goals are aligned with individual goals.
Record and review performance
Problem
Impact
Solution
1
John doesn't keep track of how Janet is performing on her goals
John has no clue about what Janet is working on until the results come out and there is dissatisfaction.· Janet feels like her opinions don't count.
Set Motivation Potential Score(MPS) – Employees can set MPS score to the all their KRAs, which the manager can use to understand how often they need feedback; as well as how motivated the employee feels doing the job
2
John doesn't consider feedback that Janet shares on her task
3
John doesn't schedule regular review sessions with Janet
4
John doesn't ask Janet's peers and other people who worked with her, for their review, on Janet's work.
Janet has a very narrow perspective of her performance
360 degree feedback: The Company's Head of HR needs to encourage 360 degree feedback, from John, Janet's peers and other managers that she works with. This results in a wider perspective on her work performance.
Encourage self-appraisal: Janet should be allowed to share her own understanding of her performance, so that it can be mapped against her managers' perception of her work.
5
Another problem I learned recently was that the employees skip sections, i.e. they submit incomplete appraisals which become a hassle for the HR manager to analyze.
It becomes difficult for the HR manager to provide robust reports on time to the management
Buy efficient software: Platforms like empxtrack provide HR managers with tools that aid in streamlining the performance management process. From sending reminders on completing employee self-review to analyzing the review results and preparing elaborate reports– empxtrack can help with them all.
Develop and drive performance
| | | | |
| --- | --- | --- | --- |
| | Common Problem | Impact | Solution |
| 1 | Janet does not receive appreciation for delivering results, even in the toughest situations | Janet is demotivated and does not see merit in working hard to achieve her goals | Provide merit-based compensation, such as bonus, salary hike and promotion; based on achievement of goals |
| 2 | In areas that Janet is not performing well, there is no proper guidance provided to her | Janet continues making the same mistakes she has been making all along at work | Corporate Training sessions can help Janet become better in the work-led areas that she is doing poorly in. This in turn helps in increasing her productivity |