Traditional Performance Management approach is broken!
Experts believe that old school performance management approach is inaccurate and unfair, as it limits managers and HR to a time-consuming review process and does not yield clear improvements in organizational or individual performance. It has been more about measuring employee performance to meet ranking purposes, rather than focusing on employees development.
Gallup states that the cost of lost time spent on traditional approaches to performance evaluations is estimated to range from $2.4 million to $35 million per year for a company with 10,000 employees. In 2016, Accenture estimated spending over 2 million hours on performance evaluations alone.
To avoid cost of lost productivity and overhead costs, quite a few organizations are transitioning to modern performance management. But before redesigning the existing systems, it is necessary to understand organizational and individual needs.
Performance Management is a systematic process that involves employees, managers and HR performing best to their abilities while achieving company goals and objectives. It focuses on alignment of organizational goals along with managing employee performance and development plans. A well-planned PMS aims at:
» Setting goals on mutual understanding between an employee and a manager
» Tracking and evaluating employee performance continuously
» Taking feedback from multiple sources
» Developing employee skills and competencies
» Mentoring employees to continuously improve their performance
» Identifying top performers
» Putting corrective action plans to increase employee productivity
» Rewarding top performers by linking compensation with performance
» Identifying and nurturing high potential employees to prepare next line of succession
What's Next In
Performance Management?
Gallup research shows that traditional approach to performance management leaves many goals unachieved. The report reveals that employers are not fulfilling employees' most basic needs — from knowing how their job description connects to the work they do to having control over the metrics used to measure their performance.
Performance Management needs to be revamped such that employees do not face unclear job expectations, lack of mentoring and training opportunities for skill development, manager bias, and absence of transparency in processes.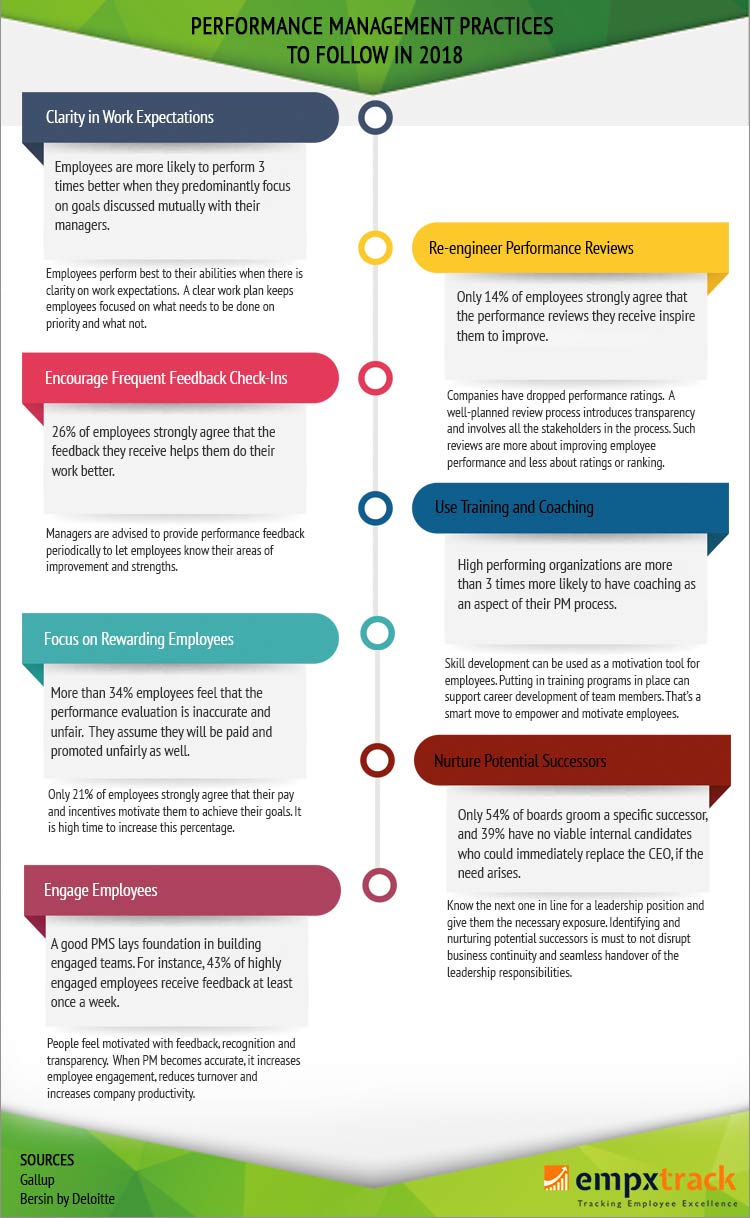 Performance management doesn't end when employee appraisal process is completed. Managing and improving performance is an ongoing process where managers can support employee learning as an essential milestone to achieve success.
Employees feel valued and encouraged when their managers create development plans to support employee skills, goals, career interests while taking care of organizational goals.
Ensure to invest in a reliable performance management system to eliminate challenges, before it's too late!