Is creating a job description a better way to describe a job opening? Yes, indeed!
A job description is the first thing applicants go through to understand their role and responsibilities in the organization. In fact, it is a formal account of all the tasks, functions and liabilities that the person might handle after appointment.

We are here to help you with some valuable recommendations.
What Not to Do When Creating a Job Description
Modern recruiters are so busy hiring the right candidates that they forget to pay attention to the concept of job description (JD) creation.
If a posting speaks all about the skill-set needed in the candidate and does not provide the information 'how the real job is', then it is sheer waste of time. Most of the times, the recruiters miss out important information and end up creating short job descriptions unable to fulfill the purpose.
Do not post job profiles which are:
» Long-winded
» Boring
» Too short
As a matter of fact, the poorly written postings give bad impression on the applicants and they show disinterest in the profile even if it is meant to be perfect for them.
Let's hope you won't let this happen to you!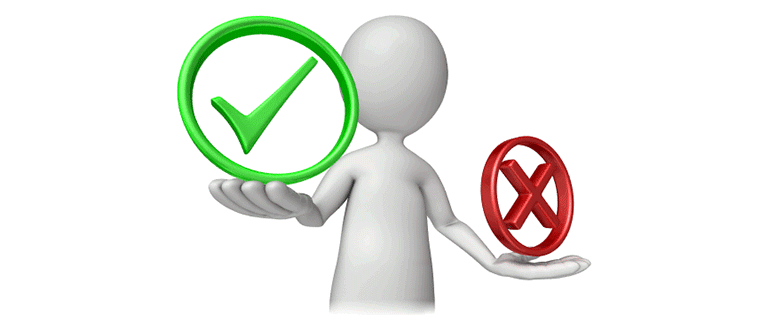 What to Do When Creating a Perfect Job Description
For a hiring manager, posting a job description on multiple job search portals is the first and most important step in the recruitment process. So, it is essential to do it right!
Before you start scribbling your pen, recall the main purpose of designing job postings and stay focused. Your aim is to:
» Derive interest of the applicants and engage them to read the posting.
» Educate applicants with necessary information about the profile & the organization.
» Allow candidates to know if their skill set matches the requirement or not.
List all the requirements including knowledge, abilities and skills to define the job in the simplest words. Don't go by the numbers; prefer to mention skills rather than years of experience. The best way to come up with well-written job post is by analyzing the actual job role and putting it in words. Take advice from the immediate supervisor under which the applicant would be working, it helps in understanding the practical aspects of the position in the respective department.
Tips for Making Awesome Job Description
» Write short descriptions.
» Create points or small paragraphs with not more than 2 or 3 lines.
» Put most important information on the top of the description.
» List all the interesting factors about the job position.
» Mention certain challenges about the role to excite the applicant.
» Make right use of words or I should rather say 'Use right words' to give relevant description.
» Avoid exaggerated information about the company and JD.