About the Case Study
Benefits of Web 2.0/SaaS-based Performance Management System for Educational Institutions
Inside This Case Study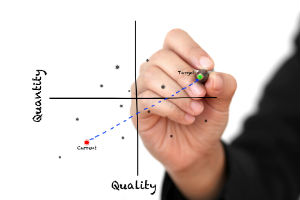 Performance Management for Educational Institutions
As the need for talented workforce grows worldwide, so does the need for faculty and staff with the necessary skills to identify and retain such a work force. Businesses are continuously demanding fresh talent which can meet new challenges through innovative and out-of-the box thinking. Business leaders are counting on educational institutions: schools, colleges, universities and other training establishments for infusing well-qualified fresh talent into the industry.
In turn, educational institutions are continually striving for improving their output both in terms of numbers and the quality of talent offered for varying jobs in different types of organizations. The excellence of output from an educational institution depends on the quality of their faculty, support services and infrastructure. To achieve higher levels of excellence, institutions need to set high performance goals for their academic and non-academic staff. These goals should be effectively measured at frequent intervals to bridge performance gaps, if any. Institutions which can effectively manage the performance of their faculty and other employees can offer the best employees and establish a reputation in the business world.
Thus, using the best of class performance management system is not only the need of the hour but an enabler of excellence in an educational institution.
Challenges of paper-based (document/spreadsheet-based) systems
Many institutions have a paper-based evaluation system in place for their academic and non-academic staff. However, these systems are no longer capable of meeting the daunting challenges faced by educational institutions. Some of the challenges are:
Special Needs of Colby-Sawyer College
Superior Technology for Performance Management by EmpXtrack
EmpXtrack performance management system with its large pool of competencies, skills and work-flows has emerged as one of the best options for educational institutions worldwide.
The features available in EmpXtrack Performance Management System are comparable with large-enterprise solutions such as SAP, Oracle and PeopleSoft with added advantages of Web 2.0/ SaaS architecture.
Another advantage of EmpXtrack over large ERPs is the minimal need for customization, as the large number of configuration options available in EmpXtrack help in reducing customization efforts.
Educational institutions require web-based system with user-friendly, intuitive interface and a large amount of flexibility to change appraisals. As EmpXtrack meets all these needs, it has been opted by many educational institutions across the globe (Asia, Africa and United States).
Implementation of Performance Management System
After Colby-Sawyer decided to use EmpXtrack for its employee performance management solution, Saigun's technical team worked in tandem with the HR department for a streamlined implementation.
The Benefits of SaaS-based PMS
Educational institutions have multiple benefits for using a SaaS-based performance management system:
About Colby-Sawyer College
Colby-Sawyer is a dynamic and innovative liberal arts and sciences college located in the scenic Lake Sunapee Region of central New Hampshire. In its first two years, its students choose from an intriguing and stimulating selection of interdisciplinary courses called Pathways rather than enrol in a host of core requirements.