Take a moment to assume yourself to be a member of sales team in a product based company.
An email notification pops up on your laptop screen.
Message: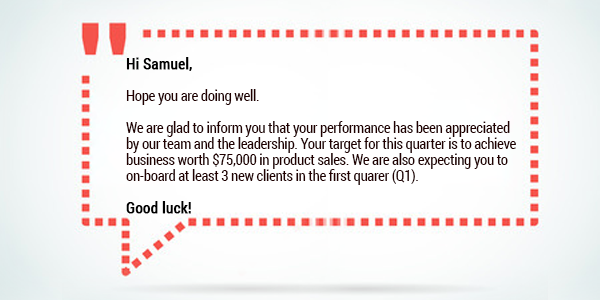 Well, the goal doesn't seem to be an easy one!
But is this the right way to decide an employee's goals? Does the manager even know if the goals are achievable or not?
There are millions of employees who face similar challenges when their goals aren't defined clearly and they have very limited say in what their targets should be.
How managers setup goals for their team members intrigued us and we gave a deep thought into how this process should be managed for the best results.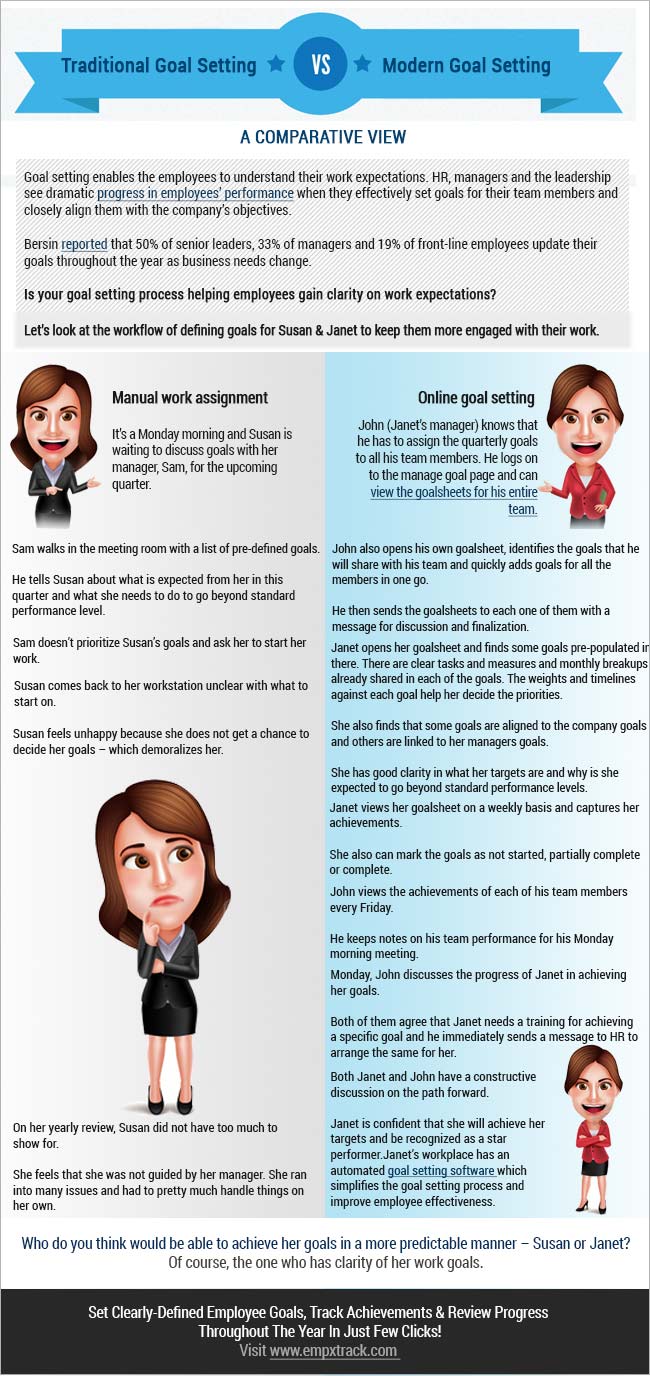 An organization can succeed if its employees are committed to achieve their goals. Clarity in goals help employees to understand how their contribution can help their company in improving business outcomes. Employees' goals must be aligned with the organization's objectives. Goals should be:
» Clear and easy to understand
» Mutually agreed between managers and employees
» Measurable, challenging yet attainable
» Time-specific with clear beginning and ending points
» Linked with rewards
How about employee goal setting process in your workplace? Do you use an online goal setting software or not? Connect with us to share your goal setting challenges and see how Empxtrack can help you.