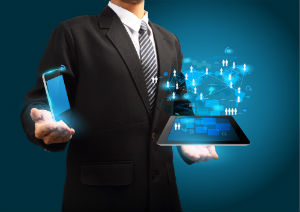 There has been a lot of talk time and again about BYOD and how it is the new trend at the workplace. While purchasing devices and the decisions behind them are largely left to the procurement or operations team, advocating the BYOD concept is pretty much the HR job.
So what does HR really have to do? What factors need to be considered while including the BYOD concept in the HR plan? With BYOD here to stay, chalking out policies for implementation would be the first step. Next, HR needs to research and understand how the present generation of employees treats this concept, preparing for any resistance.
Next comes, device purchase. While HR may not play an important role in this, identifying individual needs and ensuring that appropriate purchasing options are offered to the employees will surely be of help. Security for devices has been at its best and ensuring that a good security strategy is in place, along with implementing security rules and regulations will be the next step. After this, making sure that all tech support requirements are met is imperative. You don't want to have tickets being raised for software compatibility issues. Even if problems do crop up, HR needs to know who the employee has to go to and who will be responsible for fixing the issue.
Now that the BYOD devices have come and a considerable percentage of the workforce is using them, what next? HR must now take advantage and develop plans to improve engagement. Prioritizing where BYOD will come in your HR plan is vital. But, considering people today have access to at least their mobile devices 24 hours a day; this is an opportunity that has to be taken advantage of for increasing engagement, encouraging employees to stay up-to-date about the business' affairs, and above and beyond all this, to stay connected, anywhere, everywhere. HR needs to brace BYOD and be its advocate, because it is here to stay, for good.