EmpXtrack Professional Edition is a complete cloud based HR software that automates all your HR processes. It offers many more modules over the Starter Edition and allows your Recruitment and Onboarding, Performance Management, Payroll, Time Management, Self Services, Manager Services, Rewards and Recognitions, Travel and Expenses processes to be taken online. Professional Edition offers significant cost benefits by the automation of your HR function and provides instant access to data for critical decision making.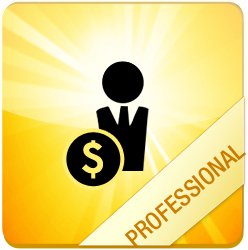 Professional Edition
This edition is a complete HRMS that helps in streamlining HR operations.
It empowers Line managers to excel in a people management role.
It helps in improving efficiency of the HR department, productivity of employees and also increases employee engagement.
[tabs_empx titles="Modules;Additional Features;FAQs"]
[tab_empx index="1″]
Following modules are available in Professional Edition
[/tab_empx]
[tab_empx index="2″]
Additional Features available in the Professional Edition
[/tab_empx]
[tab_empx index="3″]
[toggle title="What does Professional Edition contain?"]Professional Edition provides modules and features that help in the management of Human Resources in a professional manner. It provides sophisticated reporting and analytics for quick and effective decision making.[/toggle]
[toggle title="What are the benefits of Professional Edition?"]Professional Edition is designed as a one-stop HR solution. With various built-in approvals mechanisms, availability of large number of configuration options, coverage of all key features and support for multiple geographies and compliance requirements, EmpXtrack Professional Edition helps you automate all employee related processes in your organization.[/toggle]
[toggle title="Is my data secure?"]Yes – we have extensive security policies that guarantee data security in the cloud. EmpXtrack has multiple security levels built into the product and these include the following:
Secure access (HTTPS 256 bit encryption)
Encrypted database
Multiple rules on password setup that are configurable by the end user
Role based access points that allow/disallow user access based on the role (Manager, Reviewer, Head of Department, CEO, HR Manager). This can also be fine tuned fairly granularly.
[/toggle]
[toggle title="Does EmpXtrack provide support in customization of the application?"]Yes, we can provide support during customization and implementation at a small hourly cost.
[/toggle]
[/tab_empx]
[/tabs_empx]