We believe in empowering you with technology so that you, a business manager, can free up your time, realize the full potential of your people and focus on larger strategic initiatives. We manage your people records and offer you analytics to help you make decisions that impact your business. You can manage employee details, attendance, travel & expense, rewards & recognition through a single integrated system that can be configured exactly to your needs.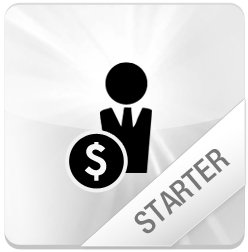 You'll love EmpXtrack when you
Hi-5 your team as they take quick decisions backed by data that is available to them easily, and they use timely reports to keep everyone informed
See your team less frustrated as they can manage changes in their records on their own and don't bother you with change requests
Accurately control who sees what and still allow people to store, update and manage their records anytime, anywhere
[tabs_empx titles="Modules;Additional Features;FAQs"]
[tab_empx index="1″]
Following modules are available in Starter Edition
[/tab_empx]
[tab_empx index="2″]
Following additional features are included in the Starter Edition
[/tab_empx]
[tab_empx index="3″]
[toggle title="What does Starter Edition contain?"]In addition to the modules of Basic Edition, Starter Edition allows employees to login. It provides employees self services options.[/toggle]
[toggle title="What is the benefit of Starter Edition?"]Starter Edition helps build transparency in your organization by allowing employees to view and update their data, access company policies and obtain online approvals. Also, Starter Edition helps eliminate paper based processes. [/toggle]
[toggle title="Is my data secure?"]Yes – we have extensive security policies that guarantee data security in the cloud. EmpXtrack has multiple security levels built into the product and these include the following:
Secure access (HTTPS 256 bit encryption)
Encrypted database
Multiple rules on password setup that are configurable by the end user
Role based access points that allow/disallow user access based on the role (Manager, Reviewer, Head of Department, CEO, HR Manager). This can also be fine tuned fairly granularly.
[/toggle]
[toggle title="Does EmpXtrack provide support in customization of the application?"]Yes, we can provide support during customization and implementation at a small hourly cost.
[/toggle]
[/tab_empx]
[/tabs_empx]