We realize that business success is a collaborative effort. Therefore we wish to grow with the help of a network of outstanding partners. We would like to meet the HR automation needs of small to medium sized businesses (SMBs) through our channel partners. We currently offer two forms of partnering opportunities across countries/regions:
Referral Partner and Reseller Partner The Reseller Partners are further grouped on the basis of their roles as:
Marketing Partner
Implementation Partner, or
Complete Business Partner
Please contact us by clicking here so that we can discuss this further.

Automatic Data Processing, Inc. (ADP), an American provider of human resources management software and services, has partnered with Empxtrack with an aim to offer seamless experience to its worldwide customer base. Empxtrack's Performance Management is made available to ADP customers via Marketplace.

Entier Consulting becomes "Empxtrack" partner for Chennai. They are working with acclaimed HR/ TRAINING firms who are experts in their fields of HRM to offer end-to-end solutions in talent management for corporate & institutions.

IBM, a global technology giant, has partnered with Empxtrack to add more value to its talent management offerings. The integrated solution offers more than 3,000 ready-to-use job descriptions, related competencies, skills, training references, coaching statements, interview questions and proficiencies for each role.

ACTSol & Associates, Bengaluru, Karnataka, India. Providing turnkey consulting solutions for Engineering, Automotive & Service domains.


VyCore Technologies, Singapore. An IT solutions provider headquartered in Singapore that specializes in providing custom solutions for Human Capital Management.

Future Options Consulting Ltd. becomes " Empxtrack" preferred partner for Uganda, Africa. Future Options offers full range of Human Resources services in Uganda and other East African countries such as Kenya, Tanzania and Rwanda. They also offer IT solutions (mainly web solutions) and management consulting services.

Nuvision is our sales, support and implementation partner in Canada and follows a vision of optimizing the performance of its clients. Nuvision's practice experts work with the management teams of its customers to build a High Performance Organization, using a disciplined process with a focus on multiple Organizational Development (OD) areas.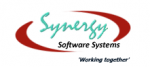 Synergy Software Systems, Dubai, UAE. Provides a unique and comprehensive suite of services to companies that range from aggressive start-ups to the leading International Corporations in the Middle East. They aim to deliver the best and most appropriate global solutions to local companies across the region.