All New

Online HR Software
Manage the entire workforce with ease. Automate processes and increase workforce efficiency with an easy to use, self configurable cloud based HR Software.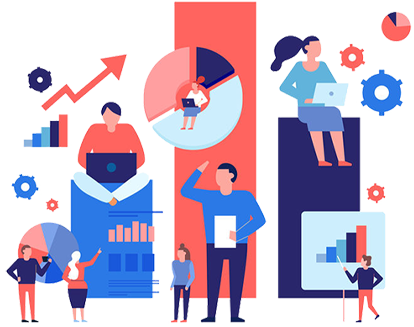 Trusted by over 15,500 customers and 1.25+ million employees worldwide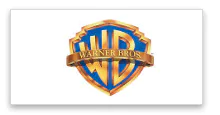 Boost employee experience and employee engagement with the best online HR software
Built by Industry,
for Industry.
Build a people-centric workplace with Empxtrack HR Software

Adopt Empxtrack and manage your workforce systematically, anytime, anywhere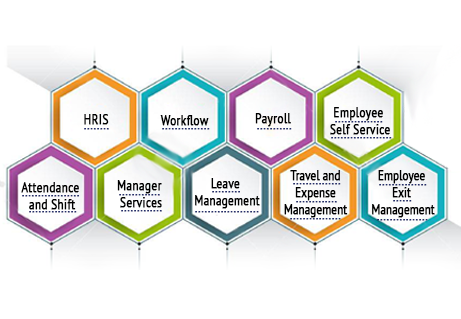 Empxtrack is an easy-to-use, self configurable HR software. It enhances user experience and offers multiple customization options.
With our HR software solutions, you can reduce compliance risks and make informed decisions. In addition, get comprehensive reports, dashboards and analytics to gain data insights.
Speed up employee-related processes including paid time-off, attendance, travel and expense, payroll, and more with Empxtrack integrated HR software.
Empxtrack, the popular HR software, efficiently manages your entire workforce with ease. In this way you, can increase employee productivity and business efficiency with the best online HR software.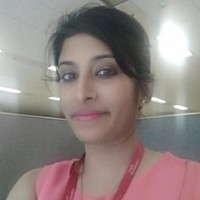 "Our HR team and management wanted to streamline several processes including leave, attendance, performance management, payroll, travel and expense, and exit. Empxtrack team provided us a user-friendly, customized platform to map all our requirements within a short time span. We're impressed with the numerous customization options, maximum configurability and the overall value that the product has offered."
Akansha Srivastava | HR Manager | CellPoint Mobile
Watch how Empxtrack enables employees to work remotely without loss of productivity
10 HR software modules of Empxtrack
Empxtrack HRIS HR Software
All in One HR Software Solution That Centralizes Employee Data and Speeds up HR Processes
Empower your workforce with a highly configurable, intuitive HRIS solution that has zero learning curve.
Store employee data on a single, easily accessible, online location with full data security with Empxtrack HRIS HR software.
Provide a user-friendly employee HR software to on-site and remote employees.
Manage access and visibility rights to ensure confidentiality at a granular level.
Ensure compliance with readily available company policy documents and links on the cloud.
Cut down employee queries with our HR software employee database. Besides this, provide round-the-clock access to employee data to your workforce.
Integrate Empxtrack HRIS with payroll, leave, attendance, travel and expense and other HR software applications.
Get comprehensive dashboards and reports to analyze employee data with our integrated HR software.
Enroll today and create records for up to 25 employees at absolutely no cost. No hidden charges! No Risk!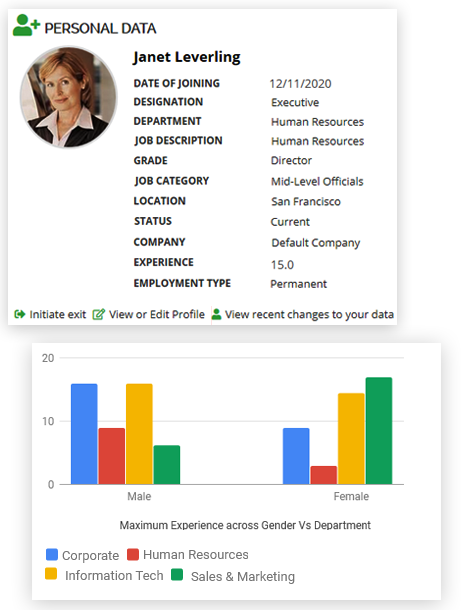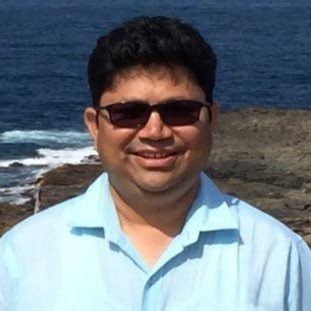 "Thanks a lot for your support and cooperation. I remember calling you multiple times, sometimes at odd hours as it was a new experience for us and you patiently guided us to the right direction each and every time. The experience of empxtrack HRMS has been great. The user experience, flexibility, workflow, scalability aspect and ease of operation is simply superb. We would love to explore additional modules once we reach an optimum scale. Once again, big thanks for making this journey smooth and fast for us and for handing over the implementation to a reliable and dependable empxtrack team."
Jagdish Joshi | Delivery and Operations | DataNutts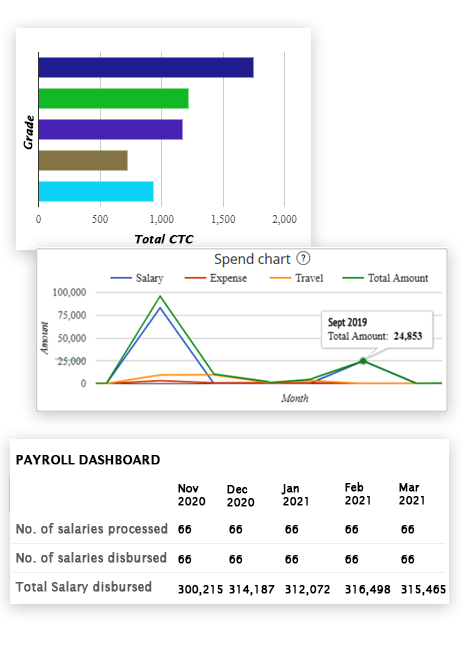 Empxtrack Payroll HR Software
Process Payroll in 3 Easy Steps. Remain Compliant with Latest tax Legislation and Laws
Manage all aspects of payroll processing and avoid payroll errors. Save time in complex payroll calculations.
Manage all aspects of payroll processing and avoid payroll errors. Save time in complex payroll calculations.
Empxtrack's cloud based payroll HR software offers various features, such as multiple salary structures, payslips, reports, investment declaration settings and more.
Empxtrack supports various deductions including ESI, PF, income tax and meet labour welfare rules.
Get visibility in total company spend on employee salaries through multiple reports. Additionally, our free online HR software files various statutory reports required for payroll reporting in India.
Use our free cloud HR software that has a low learning curve with simplified payroll workflows. Moreover, you get 100% accuracy in payroll processing
Integrate with leave, attendance, HRIS, travel and expense and other top HR software.
Enroll today and calculate payroll for upto 25 employees at absolutely no cost. No hidden charges! No risk!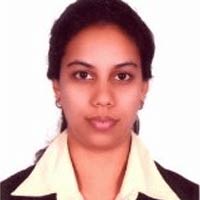 "They were crisp, clear and in-depth with information. They were able to respond to every query or doubt that I had."
Sasha Peterson | Assistant Manager-HR (Service Delivery & Payroll) | Xpress Money Services Ltd
Empxtrack Leave Management
Simplify Leave Management and Identify Leave Trends
Automate paid time off and leave approval workflow. Enable managers and HR to get full visibility on employee leave data.
Simplify leave application process. Identify availability of team members on a specific day.
Ensure full compliance with your company's leave policy.
Identify employee leave patterns and and prevent excessive absenteeism with the best cloud HR software.
Access historical leave data, comprehensive reports, dashboards and analytics.
Configure multiple leave types, multiple-location holiday calendar and leave rules as per your company requirements.
Integrate seamlessly with other HR software modules, such as attendance, travel and expense, HRIS, payroll and more. As a result, you can simplify integration and save time.
Enroll today and manage leave data for up to 25 employees at absolutely no cost. No hidden charges! No risk!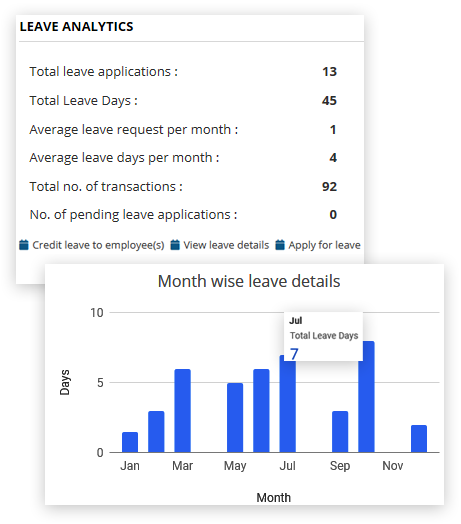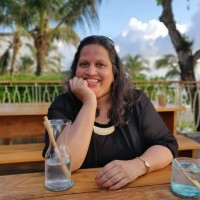 "With Empxtrack, our leave and attendance management processes have been streamlined smoothly. Our employees now have better visibility of their data. They can easily raise a leave request, mark & regularize attendance, check leave balances, and view leave transactions on their own, thus improving employee satisfaction to a great extent."
Rujuta Dnyansagar | Manager Human Resources | M3bi India Pvt. Ltd.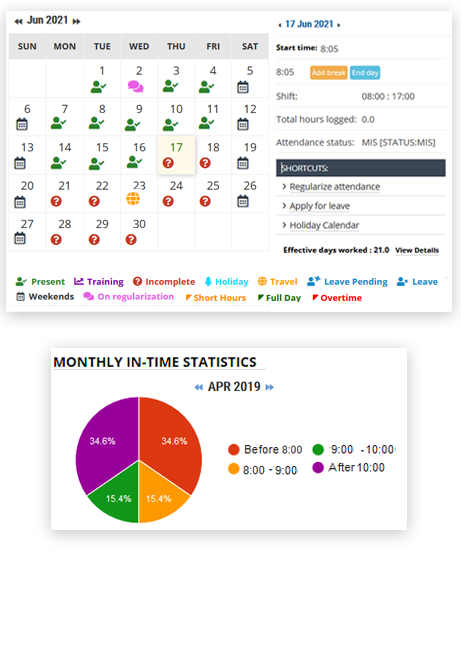 Empxtrack Time and Attendance
Round-the-clock Time, Attendance and Shift Management
Simplify employee time tracking and attendance management online. In this way, you can automate employee scheduling to effortlessly manage complex employee shifts.
Ensure compliance with time and attendance policies of the organization.
Allow employees to mark attendance in one click with our online time and attendance HR software.
Integrate seamlessly with biometric punch machines and payroll. Empxtrack also offers the geo-tracking feature to track employee location on the work site.
Get insights on attendance patterns, frequent absences and late comers.
Reduce absenteeism, employee turnover and increase employee satisfaction with the best free HR software.
Enroll today and manage time and attendance for up to 25 employees at absolutely no cost. No hidden charges! No risk!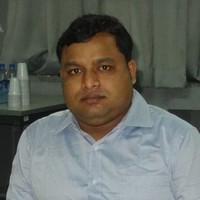 "We were looking for an Attendance solution that suits our specific business process and Empxtrack really helped us to map our business challenges through its technology. We had a good experience working with the Empxtrack team. The implementation of the Attendance and Leave software was quick and smooth. The combination of experience, technology, and expertise made it a joy for us to work with the team. Attention to detail assured us that Empxtrack will always take care of any problems we might face. Very reliable team and great customer support."
Suraj Kumar Biswal | Senior Manager-HR | Thriveni Group
Empxtrack Travel and Expense
Simplify Travel Approvals And Speed up Expense Reimbursement
Automate the process of travel plan, advances and settlement of expense reimbursements.
Manage e-receipts and bills online with Empxtrack HR software on cloud.
Ensure policy compliant travel approvals and expense claims.
Access reports and dashboards to view consolidated travel and expense data with Empxtrack global HR software.
View total travel spending for a specific period, travel expenses for each department, travel frequency of employees and more.
Our simple HR software application helps employees to estimate business travel expenses prior, post or during the travel.
Integrate seamlessly with payroll, HRIS, leave, attendance and other HR tools. Furthermore, Empxtrack supports credit card integration.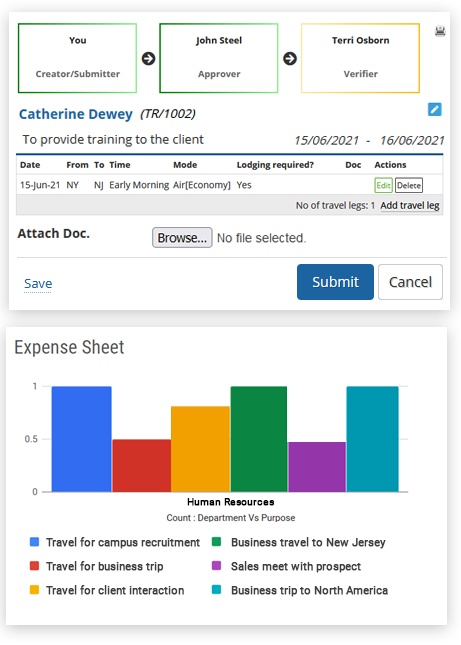 "Choosing to switch to Empxtrack has been a game-changer for us. The efficiency and convenience it has brought to our HR processes are truly remarkable. With this new HRMS in place, everything from recruitment to payroll processing & exit has become a breeze. The user-friendly interface makes it easy both for HR & our employees to navigate and complete tasks with ease. Empxtrack also understood our customization requirements quite well and delivered the system as promised. The support and training provided were exceptional. Our new HRMS has revolutionized the way we manage HR processes, saving us time and improving overall efficiency. I highly recommend it to any organization looking to streamline their HR Operations."
Roopsi Bhardwaj | HR Consultant | IFI Techsolutions Pvt Ltd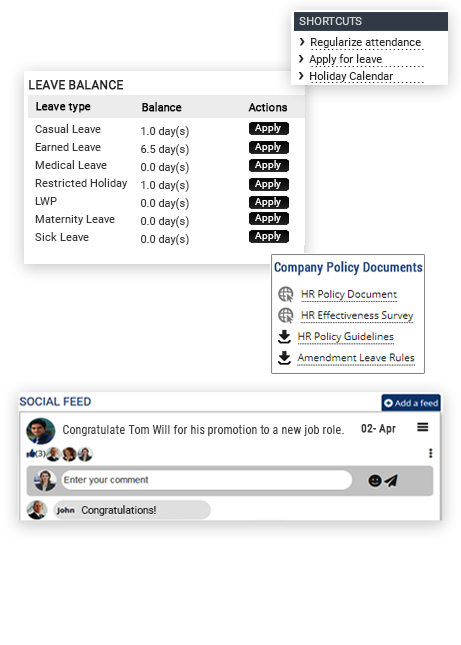 Empxtrack Employee Self Services Portal
A Complete Self Services Portal for your Employees and HR
Provide an online centralized platform to your employees. Help them connect, communicate as well as access their data anytime, anywhere.
Access various product features such as HR software employee database, leave, time and attendance. Additionally, you also get company directory, email templates, ticket management, policy documents, polls, chatbox, social feeds, calendar, reports and more.
Cut down employee queries and allow employees to easily update and manage their data with the best free cloud HR software.
Improve HR efficiency by saving time spent on administrative tasks.
Our complete SaaS HR software application guarantees data security and role based access only.
Integrate seamlessly with leave, attendance, payroll and other HR software solutions. Hence, you avoid data redundancy and data entry errors.
Enroll today and create records for up to 25 employees at absolutely no cost. No hidden charges! No risk!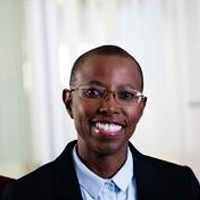 "We are absolutely thrilled with the changes that have been made to the Employee Self-Service Module. Everything seems to be functioning very well."
Bulelwa Noma | Business & Organizational Development | Trustlink
Empxtrack Employee Time Tracking Software
Ensure Timely Project Deliveries and Accurate Client Billing
Get full visibility on project status with our timesheet management tool. Let employees capture time spent on a specific project and activity.
Generate accurate client invoices and process payroll with employee HR software.
Forecast resource requirements and simplify project allocation based on availability of team members.
Monitor project budgets and let managers plan resources efficiently with the best HR software. In this way, managers can reduce workload from overworked employees and maintain work life balance.
Automate timesheet approvals to calculate billable and non-billable work hours with our easy and simple HR software.
Get intuitive dashboards to view consolidated timesheet entries.
Integrate seamlessly with multiple free HR software applications, such as payroll, leave, attendance, and more.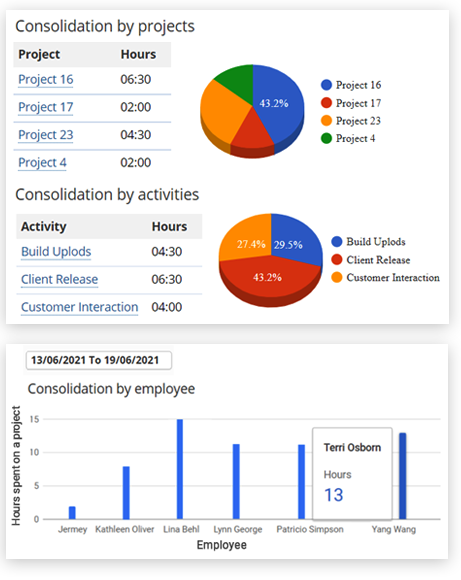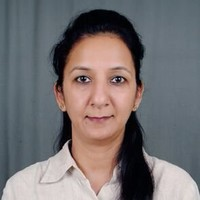 "I would like to thank you all for the support that Empxtrack team extended to us all through. The new version is very helpful and user friendly."
Manameet Mathur | Manager Human Resources | SMARTANALYST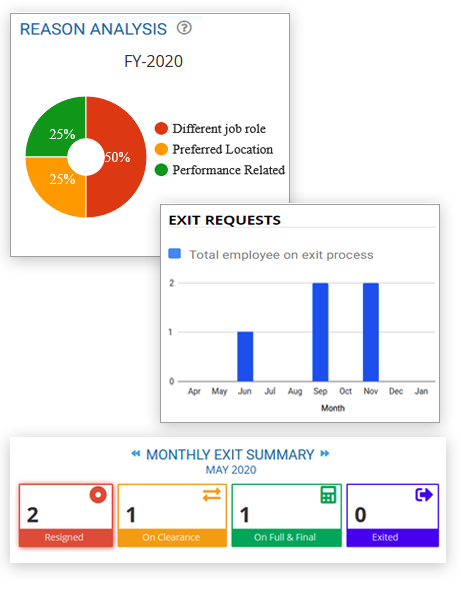 Empxtrack Employee Exit Management Software
Automate Employee Exit to Offer Smooth Offboarding Experience to Leavers
Speed up exit and clearance formalities with our employee exit management free HR software.
Prepare department wise exit checklist to carry out the offboarding process in a systematic manner.
Use ready-to-use templates for letter generation. Similarly, send system generated reminders to employees and clearance managers.
Identify employee exit reasons and patterns. Moreover, Empxtrack offers comprehensive dashboards and analytics to analyze exit data.
Increase visibility on exit reasons, average duration, department wise exit and other details.
Integrate with payroll HR software for auto transfer of data to payroll.
Enroll today and conduct 2 free exits at absolutely no cost. No hidden charges! No risk!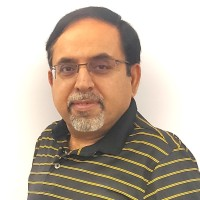 "Empxtrack is a well designed product & it allows HR / Payroll team to take care of specific cases. It is well integrated with HRIS & Exit Module and gives detailed, formatted Full and Final Settlement at a click of a button."
Sunil Kshatri | HR Consultant | Moolya Software Testing Pvt. Ltd.
Empxtrack Workflow Software
Build Custom Workflows to Map your Existing HR Processes
Automate HR processes with our user-friendly workflow software.
Use predefined or customized HR workflows to manage various HR processes.
Configure approval workflows and transactions in just a few clicks. In fact, manage complex workflows easily with our latest HR software.
Offer case management to manage employee requests, complaints, issues and more.
View dashboards and run analytics to predict trends with our easy HR software.
Create multiple groups with specific rules and workflows with the top HR software.
Eliminate bottlenecks with timely approval of employee requests. Contact us for a free HR software demo!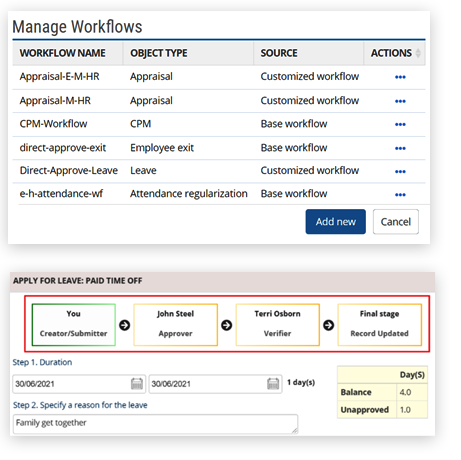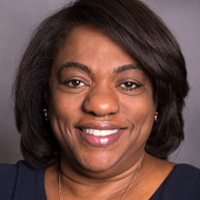 " Empxtrack is truly a customer oriented system that was able to work within our time and budget. Empxtrack took into consideration the way the organization was structured and what our priorities were. Workflow was customized to accommodate different reviewer levels."
Carleena Graham | Director HR | African Wildlife Foundation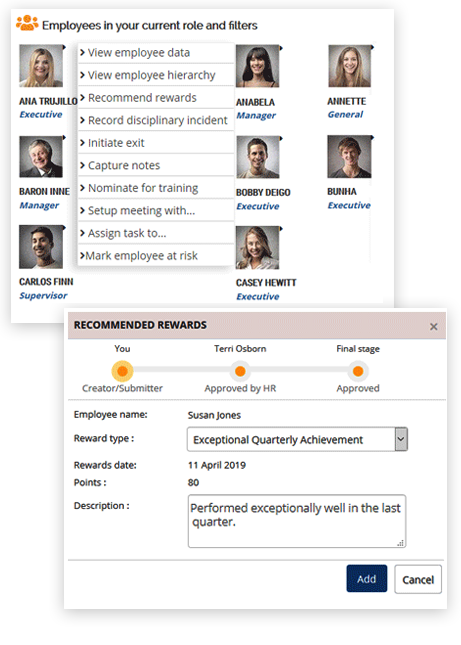 Empxtrack Manager Services
Empower your Managers with the Top HR Software
Enable your managers to run people management processes efficiently.
Provide comprehensive reports and dashboards. In this way, allow managers to make informed decisions with the best cloud HR software.
Encourage managers to mentor their subordinates and create employee skill development plans.
Identify employees who are at-risk of leaving the organization with our online HR software systems. Additionally, create action plans to engage and retain employees and reduce attrition.
The top HR software comes with easy-to-use, built-in features to simplify approvals.
View employee data anytime, anywhere with an easy HR software.
Enroll today and use manager services free for one month.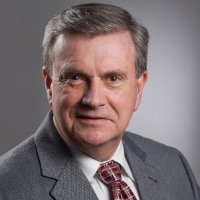 "Empxtrack was chosen following the evaluation of over 30 competitive products. It offers outstanding value, flexibility and customization, with exceptional service and support. Installation has been completed with personal presentations to management. We had no difficulties working with the programming staff on the custom features we required. The turnaround time was fantastic. I highly recommend this product without hesitation to users of all sizes."
John R. McKinley | Director Human Resources | Marotta Controls, Inc
Benefits of Empxtrack online HR software
Quick setup with multiple configuration options
Instant access to online help, video tutorials, and product guides
Try for Free multiple Empxtrack products
Multiple upgrade options to buy as per your needs

Accelerate HR Processes
Accelerate HR processes with the best HR software packages
Reduce administrative burden and streamline multiple tasks, such as paid time-off approval, attendance regularization, expense reimbursement etc. Implement the SaaS HR software to increase efficiency of HR processes. As a result, accelerate overall business performance without compromising on data security.

Compliance
Meet compliance requirements with all in one cloud based HR software
Remain fully compliant with the latest payroll and labor laws to avoid any risks. With Empxtrack HR software systems, you can easily generate various statutory reports. Furthermore, get one click access to company policy documents. In this way, employees adhere to the company's leave, travel and expense policy.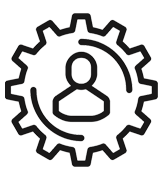 Strategic partner
Make HR a strategic partner with Empxtrack
Save time spent on employee queries and reduce administrative workload. Web based HR software gives 24×7 online accessibility of employee data. Thus allowing HR to focus on strategic business objectives.

Integration
Seamless integration with an integrated HR software
Empxtrack easily integrates with other popular HR software applications through API integration. Get the best HR software with a single sign-on feature. Integrate seamlessly with appraisal, pay for performance, succession planning, recruitment and more.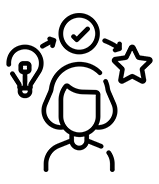 Improve Experience
Improve employee experience and engagement with employee HR software
Empxtrack web based HR software provides personalized employee experience. You can particularly get easy-to-use portal, leave, attendance, travel and other global HR software applications from Empxtrack. Our HR software on cloud implements the best HR practices as well as improves employee experience.

Comprehensive Reports
Comprehensive reports and real time analytics with the latest HR software
Empower your managers, HR and the leadership with real-time data analytics, reports and dashboards. As a result, identify employee trends and make informed business decisions with our popular HR software.

Free Payroll
Free Payroll, Employee Portal and HRIS, Exit and more
Our free cloud HR software allows you to conduct free payroll for 25 employees and create records for up to 25 employees at absolutely no cost. Furthermore, you can try for free leave, attendance, travel & expense, timesheet, exit and more. Upgrade the free cloud based HR software applications to get additional licenses, advanced features and more configurations.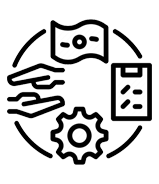 Increase Productivity
Increase employee productivity and maximize revenue
Our HR software packages speed up employee-related processes and increase employee productivity. In fact, they significantly save time spent on transactional work. This directly increases overall efficiency and team performance. Thus it leads to high customer satisfaction, return on investment (ROI) and profitability.
Any Questions?
We got you!
+
What all does Empxtrack online HR software offer for free?
Empxtrack offers multiple HR solutions at absolutely no cost. These free HR software applications include Payroll, Employee Portal, Appraisal, 360 Feedback, Exit Management, Leave, Attendance, Timesheet, Travel and Expense, Applicant Tracking, Onboarding and many more. Besides, you get employee database and HRIS, comprehensive reports, configurable workflows, email templates, letter generation and much more to map your end-to-end HR needs.
+
What type of reports are available in Empxtrack cloud HR software?
Empxtrack offers various reports and dashboards to give insights into employee data. Some of the full data reports include Employee details, Beneficiary details, Reporting relationships, Resource allocation, Data gap, Leave balance, Leave transactions and status, Expense sheet details, Exit clearances, and many more. You can also download these reports in CSV, Excel and PDF formats.
+
What are the top benefits of empxtrack HR software solution?
Few top benefits of Empxtrack global HR software are:
Reduced errors
Compliance
Productivity
Employee retention
24×7 data access
Time & cost saving
Data security and more