Inside Empxtrack Attendance and Shift module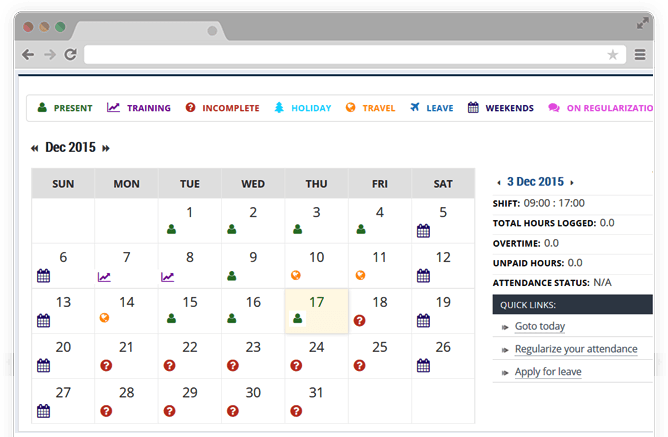 Round-the-clock Attendance Management
Technologically advanced, yet very simple and easy-to-use Empxtrack Attendance and Shift module keeps track of employee attendance.
It allows HR managers to sync attendance records of employees working in different time-zones, across multiple shifts and at multiple locations.
Use Attendance Regularization
You don't need to chase your employee to mark attendance in case of travel, training or client visits. Employees can remotely mark their attendance even on their mobile.
A sophisticated dashboard ensures that any conflicts (or non-punches) are displayed prior to running the payroll.
Employees can regularize their attendance to cut down time spent on queries post salary payout.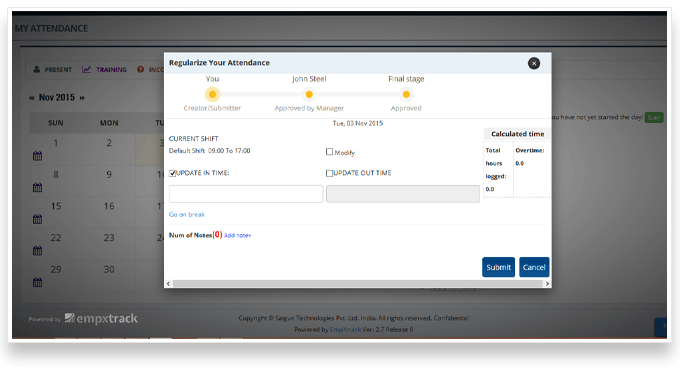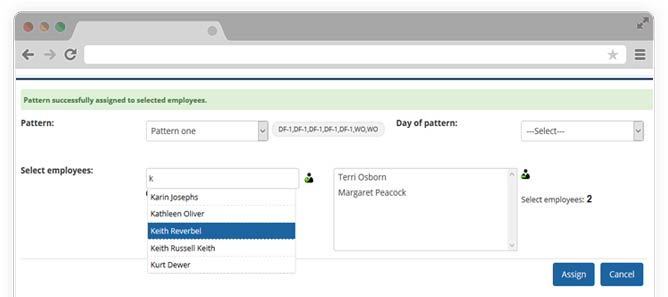 Effortlessly Manage Shifts
With this module, HR managers can assign or enable self-schedule shift option for a certain group of employees. Monthly rosters can be generated with flexible weekly offs allowing employees and managers to schedule employees.
Automated shift management brings greater efficiency for both administration as well as employees.
More Reasons to Choose Us!
Consolidate Attendance Data
Empxtrack Attendance and Shift module incorporates the technology to seamlessly sync all the branches data at the central server.
Manage Overtime
Calculates overtime accurately based-on employment and overtime rules.
Manage Schedules Flexibly
Pre-allocate shifts to employees but reassign to other employees due to last minute changes.
Integrate With Various Devices
Empxtrack Attendance can be integrated with various attendance devices and can automatically pick-up and import data on remote servers.
Integrate With Your Payroll
Calculate time and overtime and automatically import in the payroll for accurate salary calculations.
Access Support Anytime
User friendly software with online help, self-training tutorials, and easy to use interface.Our teams are available 24 x 7.
Human Capital Management Products