HRIS System
Empxtrack HRIS system serves as an online employee database as well as a fully operative decision analysis tool. It is a highly configurable and easy-to-use software that maps all your company needs.
Try out Empxtrack completely free. Create upto 25 employees at absolutely no cost!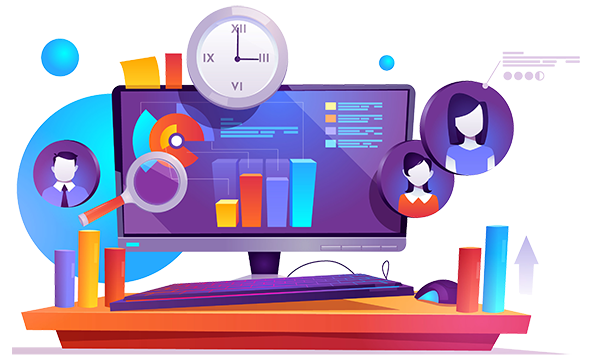 Benefits of using Empxtrack
human resource information system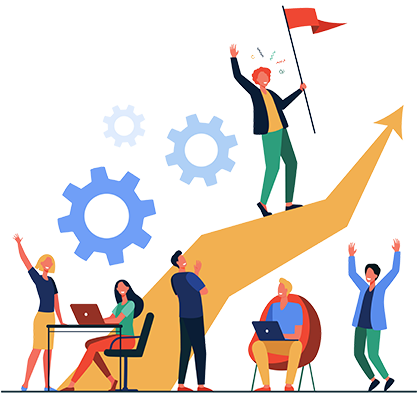 Mitigate risk with Empxtrack HRIS system at no cost
Empxtrack allows you to create up to 25 employee records at absolutely no cost. You get free access to the employee database email templates, polls, chat, social feeds. Besides this, also get free access to configurable reports, company directory, company documents, and calendar. The free trial has no constraint on usage and access.
Multiple upgrade options are available, to create more than 25 employee records and get additional features and configuration options. Try Empxtrack without spending a penny. No sales call, No risk!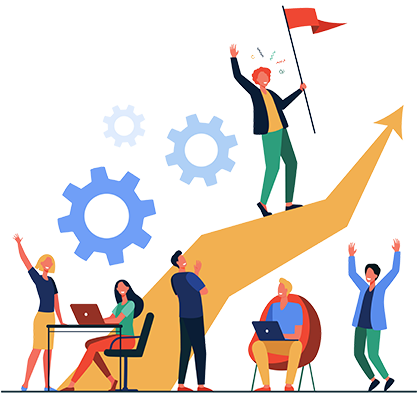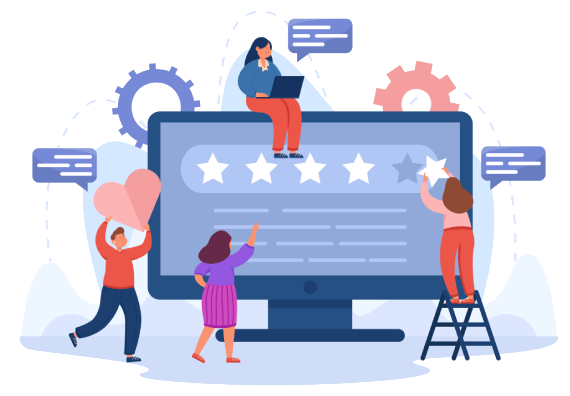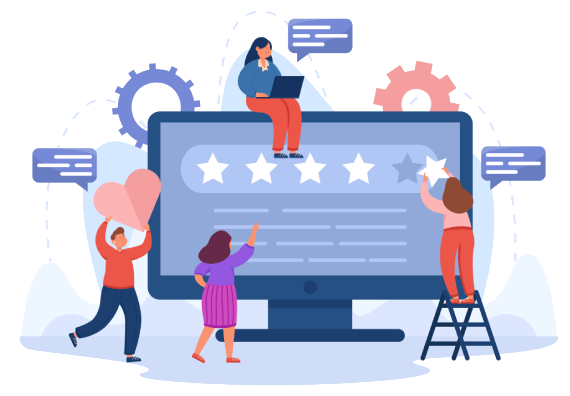 Personalize the system with a self configurable and customizable software
Empxtrack allows you to easily configure labels, formats, data types, visibility, and validation rules for collecting employee information. Configure and customize the software as per your requirement and get a personalized experience. Keep adding more functionality as you need it.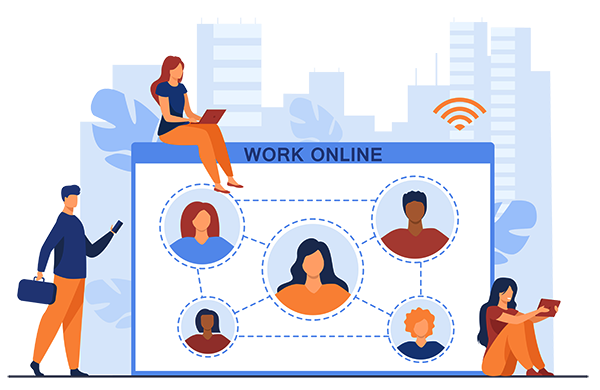 Data availability to remote workers
Empxtrack stores employee data on an easily accessible online database and eliminates the need for personnel files. With our HRIS on the cloud, you can allow remote employees to access their data anytime, from anywhere across the world. Moreover, employees working at different locations and time zones can easily update their files and documents online.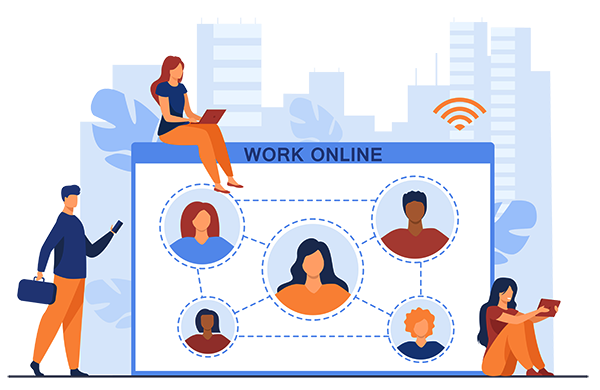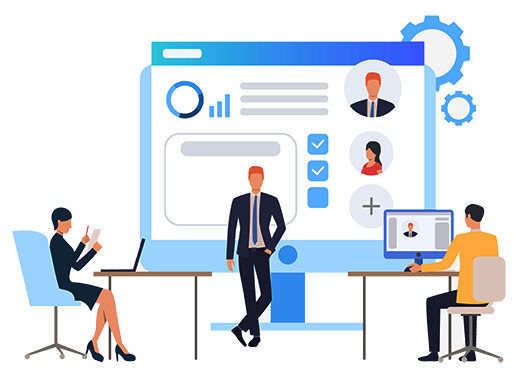 Make HR a strategic partner
With Empxtrack HRIS system, accessing payroll and personal records becomes easy for employees. Furthermore, it reduces their dependence on HR.
The powerful and fully integrated reporting tool provides clear insights into organizational resources. It also reduces the time spent by HR on day-to-day administrative tasks. Hence, the HR department can thus devote ample time towards strategic initiatives.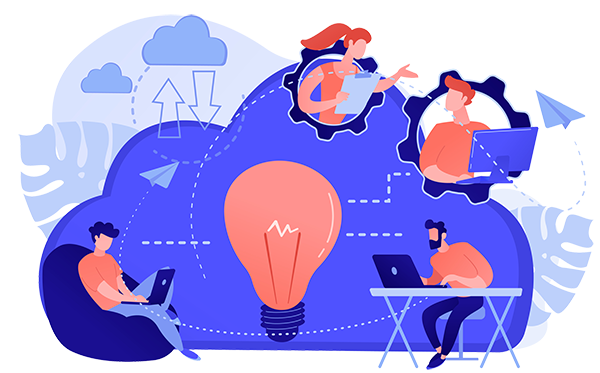 Ensure compliance with Empxtrack HRIS system
To ensure compliance and reporting needs, employee files and documents are easily available on the cloud. Besides, our human resource information system includes government forms and reports that are required to comply with federal, state, and local laws.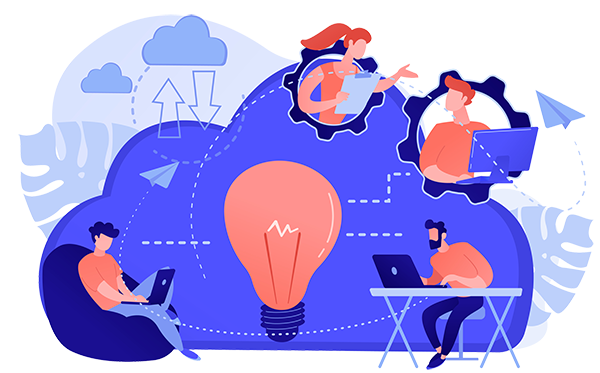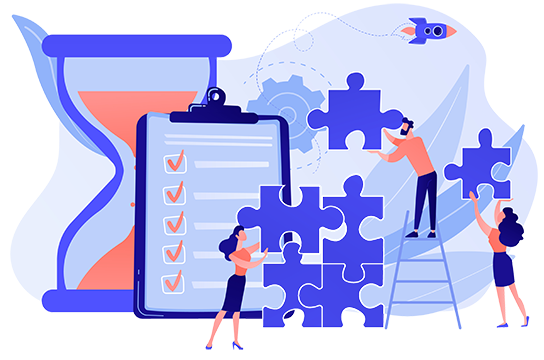 Engage and empower employees with Empxtrack HRIS solution
Best HRIS systems like Empxtrack can help retain the top talent of your company.
Empxtrack is a complete, user-friendly portal. Employees can view and update their personal information, access salary records, manage leave and attendance data, and perform many other tasks. The software also allows employees to take ownership of their data and develop a trusting relationship.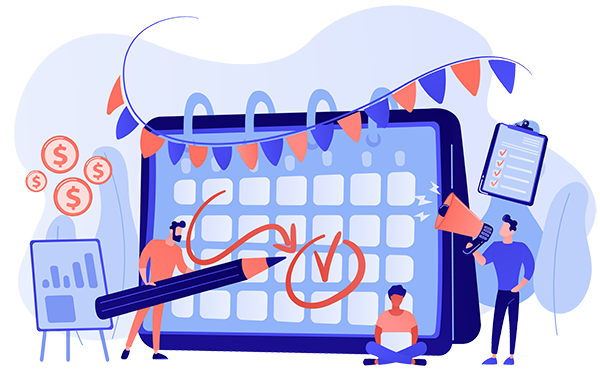 Time saving and cost effective
There is no need to store paper files as Empxtrack provides consolidated HR data with consistency and accuracy. The software also helps you save time in answering employee queries. Employees thus enjoy working in an environment where their concerns are quickly addressed.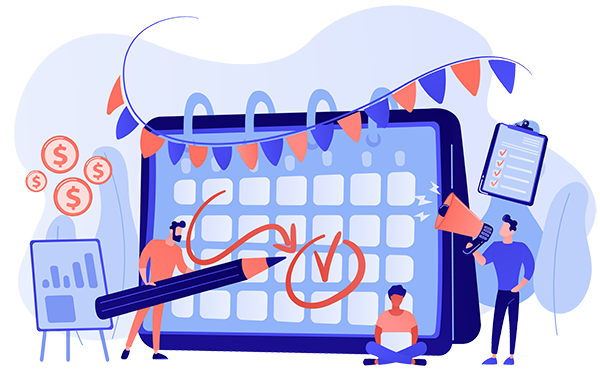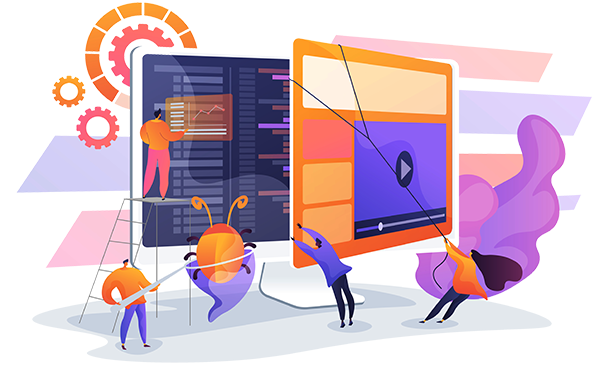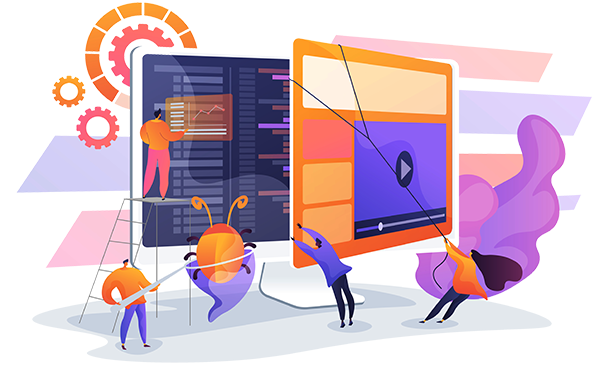 Multi-level data security in Empxtrack HRIS system
With Empxtrack HRIS system, employee data remains secured as high-level security practices protect it. Our software offers encrypted data format, periodic password update, secure connectivity and also role-based access control. This further adds additional layers of security.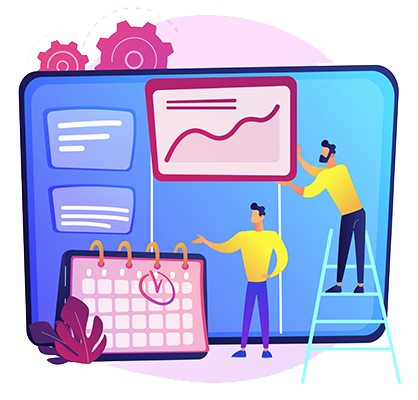 Real-time data for informed decisions
Our software allows HR professionals to get actionable insights on employee data with the help of dashboards and reports. Empxtrack provides comprehensive employee management reports, including data gap report. Get the options to download reports in Excel, CSV and PDF formats. This helps HR, managers, and the leadership to analyze employee-related trends and predict outcomes to make data-driven decisions.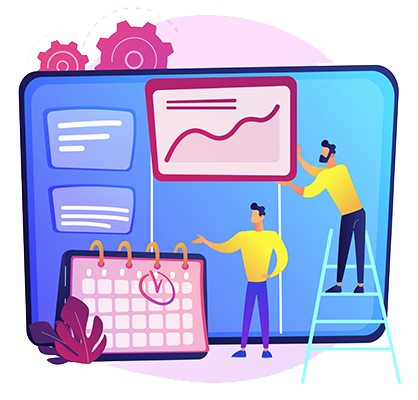 A highly configurable and easy-to-use HRIS System
Quick and easy setup
Employee database
Configurable, downloadable reports in multiple formats
Role based access and visibility rules to maintain data confidentiality
Easy import of employee data
Data gap and multiple other reports
Employee communication and letter generation
Other Benefits
Self services portal with employee login, company directory, calendar, social feeds
Options to add for free – appraisal, 360 feedback, payroll, leave, attendance, timesheet, travel and expense, applicant tracking, onboarding, and more
Support multiple companies

Create
25
Employee Records
Free
Note:
 Enterprise product offers a completely customizable HRIS system
*Credit card not required.

Create
25
Employee Records
Free

Create
25
Employee Records
Free
Global Appreciation for Empxtrack
Features of Emptrack HRIS system

Online centralized database
Empxtrack cloud-based HRIS system acts as an employee self-service portal. It allows employees to view and update personal details, emergency contact, life events, qualification, and other information. The data changes then go through an approval process before updating in the system.
With Empxtrack, employees get easy access to view tax pay advice, medical and savings plans. They can easily manage their travel and expenses, as well as their W2s, salary details, paid time off, leave, attendance, and other data. Empxtrack also offers unlimited HRIS and employee data related API calls and webhooks to the users.

Configurable and customizable solution
Get multiple customization options to manage employee database and workflows as per your specific need.
Empxtrack makes it easy for you to configure labels, formats, data types, visibility, and validation rules for collecting employee information. HR can also configure the existing fields or add new data fields as per their requirement. In addition, get the flexibility to customize employee number generation rules.

Comprehensive reports
Empxtrack offers more than 25 employee data management reports. Various reports include data gap report, employment details, reporting relationships, employee exit, leave transaction and more. These reports are downloadable in Excel, PDF and CSV formats. Get report scheduler and customizable reports to map your company needs.

Benefits administration
Simplify benefits enrollment for employees with Empxtrack. Employees are allowed to make changes to their benefits enrollment policy. Our solution reduces the burden of HR professionals and ensures employee needs are met quickly and efficiently.

Social feeds and company directory
Social feeds provide a platform to keep employees connected. Employees can add feeds about themselves or someone else or make an announcement. Empxtrack also offers an online company directory with employees' basic information and an option view their complete profile.

Ticket management
Empxtrack simplifies employee-centric processes that would otherwise take hours to resolve. You can address employee requests, complaints, grievances, and other issues in a timely manner. With Empxtrack ticket management, you can cut down employee queries and thus increase employee satisfaction.
Policy documents and quick links
Empxtrack cloud-based HRIS system instantly enables employees to access essential company policy documents. Offer your employees a reliable resource library for documents such as safety guides, employee handbooks, and more. With Empxtrack, get configurable email templates as well as custom letter integration options.

Integration with other HR systems
Empxtrack integrates seamlessly with leave, attendance, payroll, and other HR tools. Integrate Empxtrack with other HR systems by using web APIs, and import and export data quickly. Save time and cost with our software integration capabilities, instead of synchronizing all records manually.
More reasons to choose Empxtrack human resource information system software

Customize approval workflows
Empxtrack offers customized approval workflows to map your company processes.
You can configure employee data fields to map specific requirements for storing employee records.

Calendar and event scheduler
Empxtrack simplifies event scheduling and collaboration for large teams with remote employees.
Assign multiple tasks and schedule meetings and events based on the availability of team members.

Manage access and visibility rights
Empxtrack HRIS system allows users to set up validations in order to make the processes efficient and compliant.
With Empxtrack, HR can keep employee data confidential by controlling access permissions and visibility rights at a granular level.

Request approval on
the move
Empxtrack allows managers to approve or reject employee requests even when they are away from their desks. Managers can:
View historical employee data, such as past employment history
Keep track of disciplinary incidents of subordinates
Capture notes periodically on the performance and conduct of an employee that can be referred during appraisals

Effectiveness in communication
Communication is necessary to identify employee issues and keep the workforce motivated. Empxtrack allows HR to send emails, print letters, create auto-reminders, and streamline other HR-related tasks. Your HR managers can send emails to communicate with employees or update them about the latest company policies. Availability of the right communication tool makes it easier for HR to handle a large team and keep the workflow uninterrupted.

Access support
anytime
Empxtrack team is available 24×7 to assist you. Don't hesitate to reach out to our support team.
We have designed our software with comprehensive yet user-friendly features. We offer a step-wise product guide, online help and self-training tutorials to make your Empxtrack journey smooth.
Invest in Empxtrack human resource information system software
Employees' contribution is crucial to business growth. The best HRIS systems play a pivotal role in building strong communication between HR and employees.
Opt for a human resource information system (HRIS) that not only has an online centralized database for data entry and data information, but also offers features like benefits enrollment, social feed, company documents, customizable options, and more.
Empxtrack HRIS system offers:
Customizable and configurable features
Unlimited storage
Customizable reports as per client needs
Report scheduler
Unlimited API calls and webhooks
Calendar and event scheduler
Configurable approval workflows
Custom letter integrations
Security and confidentiality of employee data
24×7 customer support
and more
Frequently Asked Questions
What does HRIS stand for?
HRIS stands for human resource information system.
What is HRIS system?
HRIS system is an automated software that eliminates data duplication and stores all employee information at an online centralized location. This allows human resource departments to complete their core HR processes.
What is HRIS system used for?
A cloud-based HRIS system saves time and effort in managing employee data. In fact, Empxtrack HRIS solution for small businesses helps in speeding up HR processes and making informed decisions. Additionally, Empxtrack HRIS seamlessly integrates with leave, attendance, payroll, and other HR tools.
What is HRIS and its benefits?
Human resource information system is a database of employee information. It allows automated processing of various HR related functions. To begin with, HRIS eliminates the need to store files. Besides being time and cost effective, it engages and empowers employees. Employees can view and update their data related to personal information, access salary records, manage leave and attendance data, and perform many other tasks. Thus, it cuts down on employee queries and increases employee efficiency and productivity.
What are some aspects that need to be considered before investing in an HRIS solution?
One must look for the following benefits before investing in an HRIS solution.
Mobile-friendliness
Browser compatibility
Seamless integration capabilities
Custom reporting features
Customization and configuration options
Affordability
Free product trial
Most importantly, you should invest in an HRIS that provides you with an easy-to-understand interface. Empxtrack offers all the above mentioned benefits and makes a good investment.
What makes the Empxtrack human resources information system the best?
Empxtrack HRIS or human resource information systems allow HR to access an online employee database and also acts as a fully operative decision analysis tool. Use Empxtrack to manage employee databases and ensure compliance needs.
It speeds up HR processes and encourages transparency. The software has zero learning curve, making it stand out from others. Try Empxtrack HRIS system at absolutely no cost. No sales call, no risk!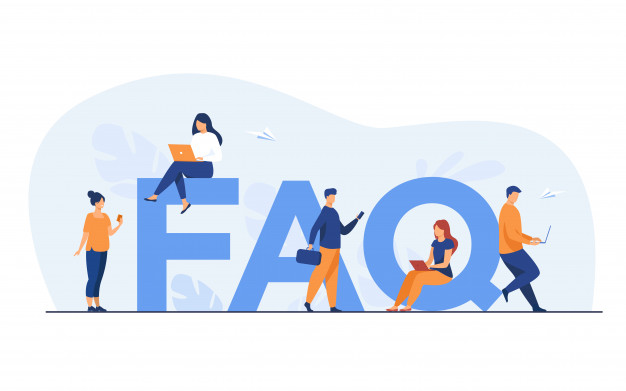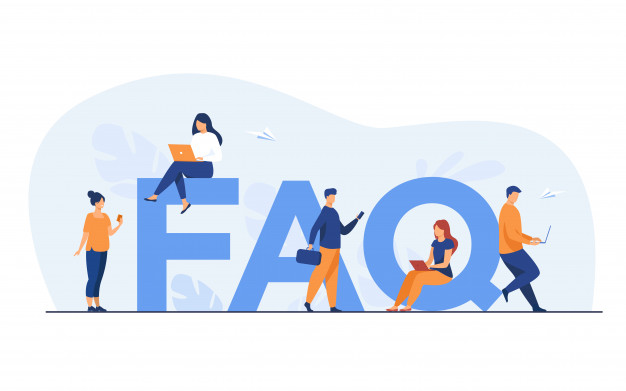 Human Capital Management Products