Inside the Manager Services Module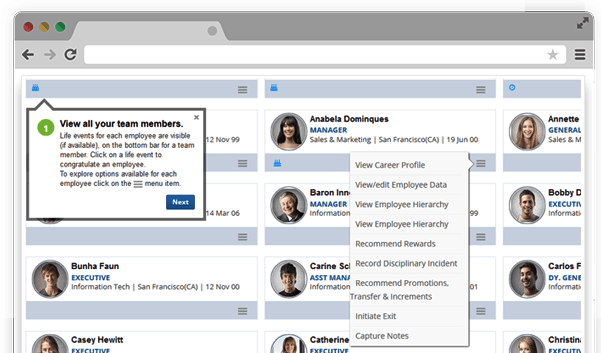 Empower Managers
Managers work with multiple employees and need to access their data while taking decisions. They may not have instant access to important details about their team members.
Empxtrack Manager Services functionality allows managers to access real-time data and take informed decisions.
Manage Employee Expectations
One of the key KPI of managers is to retain their team members, frequently engage with them, record notes, recommend increments, rewards and promotions. Managers should track discipline and in rare cases recommend separation also.
Empxtrack allows managers to perform all these actions with adequate approvals built into the software.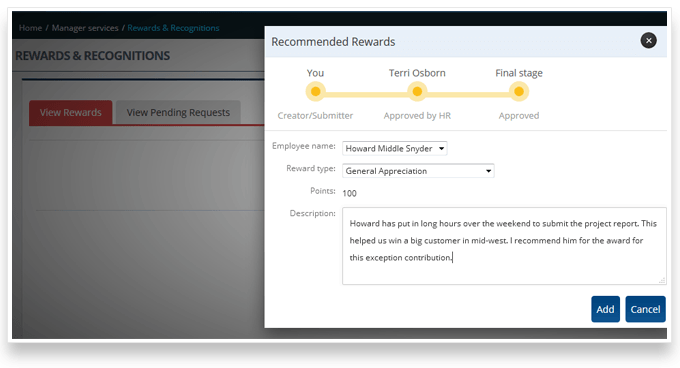 Empower your managers by giving them the tools to manage their team members effectively.
More Reasons to Choose Us!
Full Span Data Visibility
Empxtrack allows a hierarchical view of data. Managers can view data for all employees downwards in their span.
Capture Behavior
Track employee behavior and recommend rewards and disciplinary action and capture notes.
View Analytics & Reports
Offers real-time analytics and dashboards for instant access to employee data.
Access Support Anytime
User friendly software with online help, self-training tutorials, and easy to use interface.Our teams are available 24 x 7.
Human Capital Management Products