Pay Employees on Time & Stay Statutory Compliant Using Cloud Payroll Software
Reduce time spent in creating accounting reports. Effortlessly maintain & analyse all financial records. Avoid data entry errors and process payroll accurately, on time. Streamline compliance processes. Say goodbye to manual payroll & tax calculations.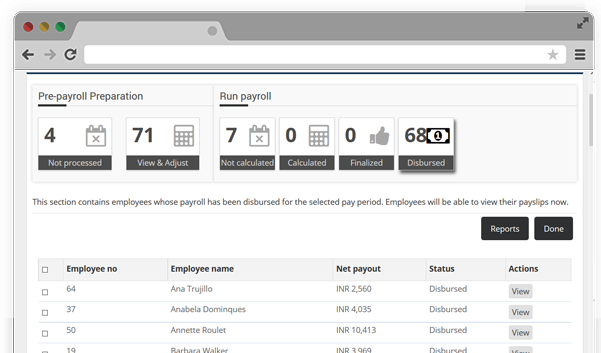 Simplify your Payroll Process
Empxtrack Payroll Software is an easy to use, scalable, and functionally rich SaaS based payroll solution designed to handle all aspects of payroll processing.
You can easily meet regulatory requirements with our payroll software's automated support for complex statutory taxation legislations for various countries.
Highly Scalable & Configurable
Empxtrack payroll management software can be seamlessly integrated with the Human Resource Information System (HRIS), Leave, Attendance and Overtime, Travel and Expenses, and Loans and Advances modules, to prevent repetitive data entry.
Payroll can support 100s of configurable fields and can map to your salary periods.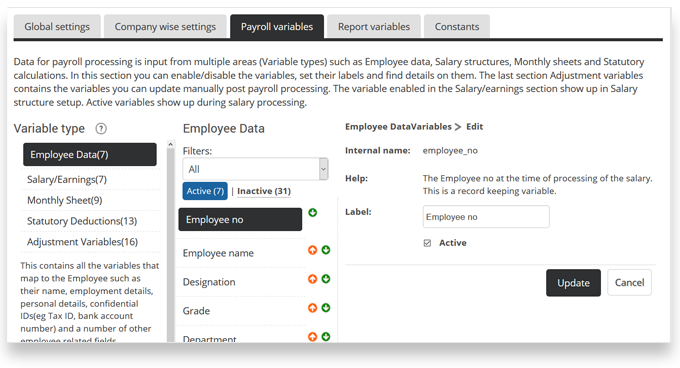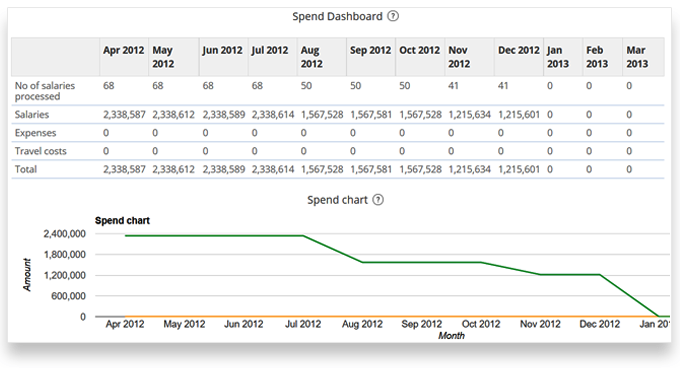 Streamline Compliance Processes
Empxtrack Payroll management software takes into account all taxation rules of the country in which it is implemented. It captures employee investment declaration for tax benefits and deducts tax according to government laws.
It also supports multiple salary structures for different salary grades and provides flexibility to modify the salary head amounts for employees in same grade.
(Empxtrack Payroll Software has been localized for India and the Middle East – Dubai, Saudi Arabia, Oman and UAE.)
Integrate all aspects of your payroll processing to avoid data entry errors and save time.
More Reasons to Choose Us!
Facilitates Legal Compliance
Considers taxation rules according to your country and provides all statutory reports.
Highly Configurable
Supports a large number of configurable heads to map to your exact processes.
Supports for Global Payroll
Supports different types of salary processing rules, multiple currencies and different kind of employee types.
Intuitive Analytics
Generates cost accounting reports, wage reports and management dashboards.
Build Multi-approval Levels
Supports a multi-step payroll and a maker-checker functionality.
Configure Your Reports
Build your own reports and access multiple reports such as variation, bank report, payslips, deductions, payouts, accruals etc.
Import and Export Data
Import data from other payroll systems to support payslip views and analytics.
Export data to other accounting systems through an intuitive API.
Access Support Anytime
User friendly software with online help, self-training tutorials and easy to use interface.
Our teams are available 24 x 7.
Human Capital Management Products