All New

Payroll Software
Simplify your payroll processing with Empxtrack. Our secure and easy to use Payroll software helps you manage all aspects of payroll processing.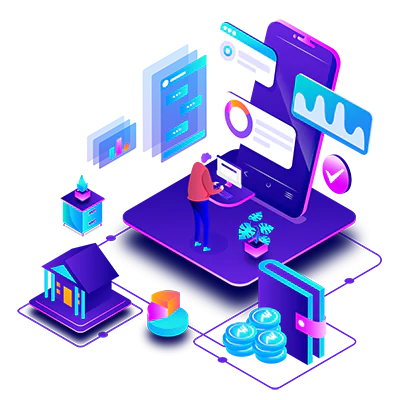 Trusted by over 15,500 customers and 1.25+ million employees worldwide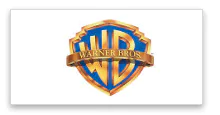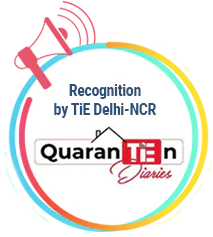 Built by Industry,
for Industry.
Try out Empxtrack completely free. Process payroll accurately and ensure compliance with a highly customizable and self configurable payroll software.
What Makes Empxtrack the Best Payroll Software
Empxtrack makes your payroll processing much easier. The software takes care of all your deductions and compliance requirements. Get multiple customization and configuration options, seamless integration, and scalable features with Empxtrack.
To help small and medium size businesses, Empxtrack is offering Free Payroll software for up to 25 employees every month. This includes employee database, leave, attendance, payroll, and more. Process payroll and generate salary slips in a few seconds, at no cost.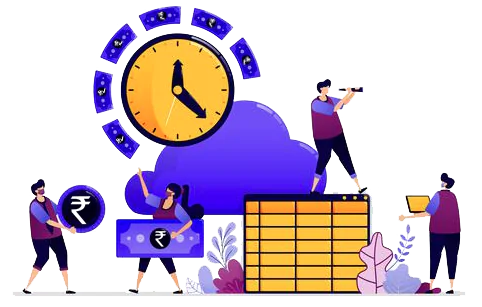 Introduce 100% compliance and regulation with the best payroll processing software
Empxtrack helps streamline your payroll processes to ensure regulation and compliance. Whether you are a small business or a big organization; human errors are inevitable. Empxtrack helps you ensure zero errors with accurate payroll processing.
Our state-of-the-art payroll software enables you to automate your payroll processes efficiently. Inconsistency in the salary calculations may increase employee dissatisfaction. Use the Empxtrack payroll system, and ensure that your people stay happy.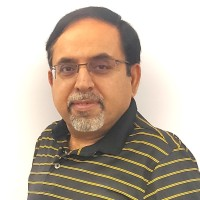 "Empxtrack is a well designed product & it allows HR / Payroll team to take care of specific cases. It is well integrated with HRIS & Exit Module and gives detailed, formatted Full and Final Settlement at a click of a button."
Sunil Kshatri | HR Consultant | Moolya Software Testing Pvt. Ltd.
A highly configurable and customizable payroll solution
Empxtrack is a self configurable and highly customizable software that meets payroll needs of small to large enterprises. The software is easy to use and flexible enough to manage payroll requirements of permanent employees, hourly workers, temporary employees etc.
Typically, Empxtrack payroll software comes with pre-configured options, yet the flexibility to configure the product maximizes its value for the users. One of the significant benefits of implementing a configurable payroll solution is to meet existing needs of the company, without additional cost. Additionally, Empxtrack offers the option to add more functionality as you need.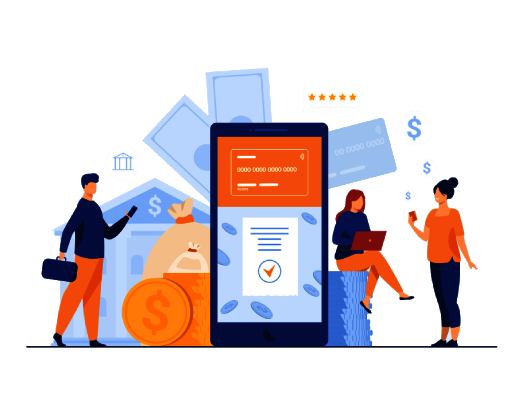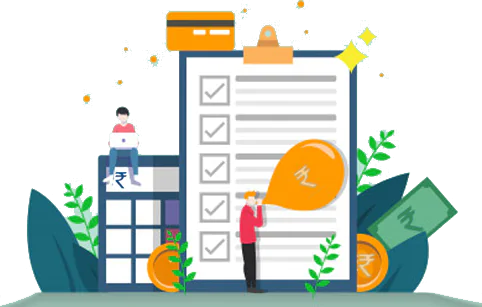 Complete your payroll in three easy steps with our HR payroll software
Empxtrack payroll software helps automate your processes. Process payroll in 3 easy steps:
Verify employee data and process payroll inputs
Automatically calculate salary (include performance incentive, arrears, leave without pay, etc.) and get approvals (maker-checker)
Disburse salaries and share payslips with employees
The steps are quick and easy to follow. Empxtrack has been designed to ensure that you do not face any challenges. The interface is intuitive and customizable.
Mitigate risk with Empxtrack free payroll software
Empxtrack offers you free payroll and HR software. Free for upto 25 employees every month. Generate salary slips in a few seconds. No hidden charges. No credit card requirement. No obligations! Use Empxtrack payroll without any constraints on usage and access.
If you are looking to streamline your payroll processing services, Empxtrack offers a suite of options for all your payroll-related needs. Try Empxtrack cloud based payroll management software with complete privacy and security of your data.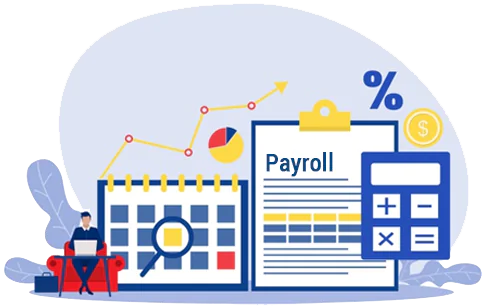 "Choosing to switch to Empxtrack has been a game-changer for us. The efficiency and convenience it has brought to our HR processes are truly remarkable. With this new HRMS in place, everything from recruitment to payroll processing & exit has become a breeze. The user-friendly interface makes it easy both for HR & our employees to navigate and complete tasks with ease. Empxtrack also understood our customization requirements quite well and delivered the system as promised. The support and training provided were exceptional. Our new HRMS has revolutionized the way we manage HR processes, saving us time and improving overall efficiency. I highly recommend it to any organization looking to streamline their HR Operations."
Roopsi Bhardwaj | HR Consultant | IFI Techsolutions Pvt Ltd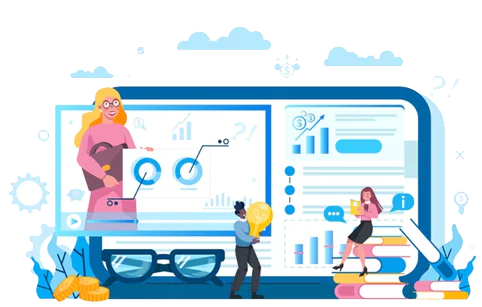 Integrate all aspects of payroll processing with Empxtrack payroll system
Many rules are considered before processing payroll, namely:
Employee leave and attendance
Extra work hours
Arrears
PAN card, address changes, monthly HRA, Old and New Tax regimes
and others. You can integrate all these factors with our payroll system, and ensure that payroll processing is error-free.
To request a no obligation demo, connect with us today. Start using the best Payroll Software!
Compliances and deductions made easy with payroll management software
Payroll processing includes various kinds of taxes and other deductions that keep on changing year over year. These can create challenges for the employer. Empxtrack helps you to automate and simplify the deduction processes.
All deductions ranging from PF, PT, ESI, TDS, LWF are easily managed using Empxtrack payroll management system. The software automatically calculates all these and takes care of the latest changes in income tax rules.
Join hands with Empxtrack today to automate your payroll process.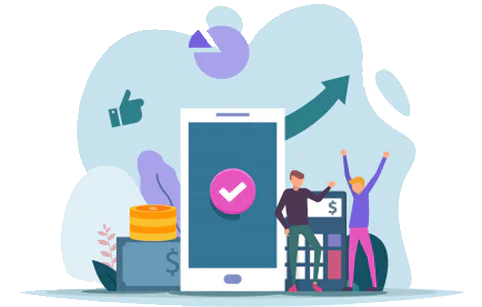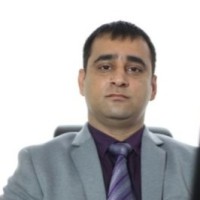 "Hiding the new increments was a challenge. After requesting Empxtrack team, it hardly took any time and all the salary information was hidden from employees. Empxtrack Payroll gives flexibility to control the same at employee level. e.g, we can allow Manager to see his team's increments while disabling the information for each employee. System has definitely reduced efforts to manage the data. "
Amit Dutta | DGM IT | Khanna Paper Mills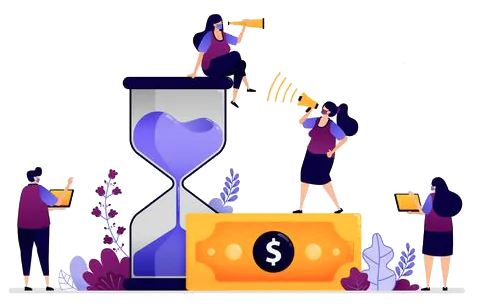 Avoid data entry errors with Empxtrack payroll management system
Managing statutory compliance and various payroll related challan submissions is complex. Delayed or incorrect tax filing can lead to hefty penalties. Even a small error in payroll processing can result in employee grievances or legal issues.
We reduce your data entry needs and ensure accurate results. Be it tax filing, bank reports or payroll calculations – our software minimizes human intervention and associated errors. Get Empxtrack payroll and HR solution for your organization!
Introducing extremely intuitive and easy to use payroll system software
Empxtrack payroll software is very easy to learn. You need to spend just a few minutes to be familiar with the software features.
Empxtrack makes the payroll process, salary payments, leave management, and expense management easier. The low learning curve of the product makes it suitable for seasoned and new clients alike.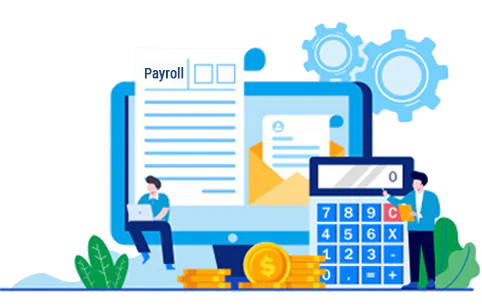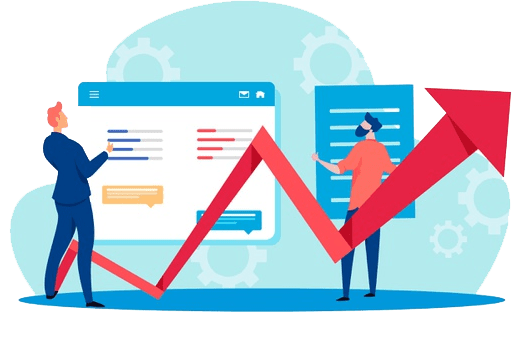 Complex systems tiring you down? Empxtrack payroll system can handle it all!
Rolling out payroll is a time-taking, long and complex process. Several aspects have to be taken into consideration for payroll calculation. Such as loading historical data, paid time off, total hours worked, overtime, timesheet, withholdings, performance-based incentives, and many more. After all these efforts and time spent by, you would like the payroll to be perfect and without errors. However, that is often not true!
Empxtrack payroll management portal automates the processes and minimizes your efforts. The software is ideal for all organizations, be it big or small.
Empxtrack offers you a complete suite of payroll solutions. We ensure that your work is made easier and accurate. The software calculates everything, from your employee salary to your contractors' one-time payments. Empxtrack payroll software even helps you file your taxes by generating challans and ensures compliance.
Join hands with Empxtrack today! Start with a free payroll offering. Process payroll for the first 25 employees at absolutely no cost.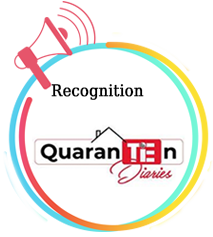 Main Features of Payroll Management System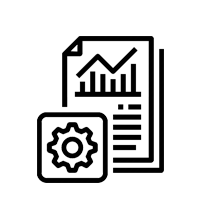 Configuration
Multiple configuration and customization options
Empxtrack payroll system is designed with easy-to-use features and multiple customizations and configuration options. Our self configurable payroll software allows you to easily setup salary heads and modify the salary structure as per your needs.
Get multiple salary structures, pay periods, multiple payslip formats and approval mechanisms. You can also configure statutory reports, rules for PF and ESI allocation, bank reports, and more based on your business needs. Empxtrack allows you to stop the payment of specific employees in case of absconding or resignation.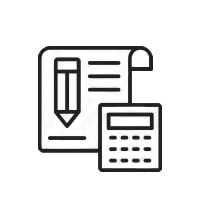 Comprehensive
A comprehensive payroll solution
Empxtrack payroll solution is not limited to salary calculation. Our payroll management software offers comprehensive features to map client needs.
This includes managing employee database, leave, attendance, timesheet, travel and expenses, claims, incentives, arrears calculations, full and final, and other employee data.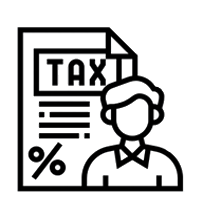 Accuracy
Accurate tax calculations and deductions with the best payroll system
Empxtrack payroll management software considers all taxation rules of the country where it is implemented. The latest tax legislation and laws are embedded and automatically updated in Empxtrack. This helps in accurate tax calculations and deductions while adhering to the latest tax laws. Empxtrack provides full flexibility to calculate taxes based on old and new tax regime. Employees can view their TDS advice based on declared or actual investment.
If the government introduces new taxation rules, Empxtrack payroll software is updated keeping you fully compliant. This helps in avoiding tax-related issues. Our software ensures that you are safe from penalties or legal issues.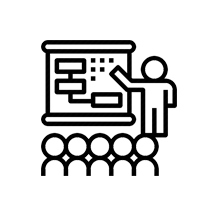 Manage all the payments
Capture payments outside payroll in payroll processes
Empxtrack ensures that all your company's payroll needs are met. The payroll software captures payments made outside the payroll. Such payments include commissions, rewards, referral bonuses, incentives, holiday pay, travel expenses, educational deductions, and many more.
Empxtrack captures all these payments and provides multiple reports for all payroll-related activities. The payroll process at times can be messy and flawed. To process payroll accurately and generate salary slips, opt for the best payroll software with Empxtrack today!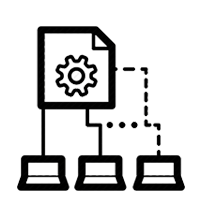 Integration
Integration capabilities of our accounting and payroll software
Empxtrack payroll software simplifies the import and export of data. You can integrate multiple HR applications with Empxtrack, the best payroll software. The integration allows you to import and export legacy payroll data with ease. You can build a complete application based on your specific needs. Easily export data to other HR and accounting software with API integration.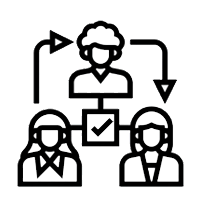 Approval process
Multi-level approval workflow
Empxtrack offers a multi-step approval workflow and maker-checker functionality. This helps to verify the calculated salaries before the final disbursal. The multi-level approval workflow reduces the probability of any error. It ensures full control over payroll calculations.
Besides, Empxtrack ensures 100% security and safety of your payroll data.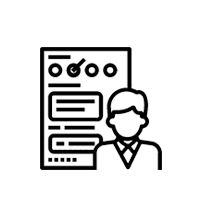 Security
Safe and secure payroll processing software
Along with being reliable and highly intuitive, our online payroll service is extremely safe. Empxtrack offers secure access with 256-bit security, encrypted database. To add another layer of safety, the application allows for role-based access and a full audit trail.
Empxtrack payroll software has been localized for India and the Middle East – Dubai, Saudi Arabia, Oman and UAE. To enjoy all the benefits of the best payroll software, contact us today!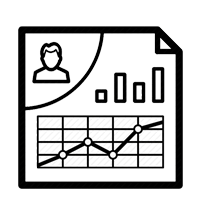 Dashboards
Multiple dashboards and reports
Empxtrack payroll software offers you multiple dashboards and over 30 reports. The pre and post payroll reports include bank reports, deductions, payouts, accruals, and more.
Empxtrack takes pride in saying that we are one of the industry's best payroll software, especially in terms of customizability, features, security, and reliability. The software provides you with detailed information for quicker decision-making. There are ready-to-use dashboards such as employee cost per month.
Empxtrack offers various statutory reports for payroll reporting, including Form 16, Form 24Q, PT challan, Form 12BA, PF ECR, and many more.
More Reasons to Choose Empxtrack
Payroll Accounting Software

Integration
Seamless integration
You can easily integrate empxtrack with other HR and management tools, through Web API.
This ensures a single system of records and data that is always current.
Read more about the product architecture

Secure
Completely secure
We have all your data protected with 256-bit security, and many advanced security features. All your data remains encrypted in our data centers. We provide two factor authentication to prevent sensitive information from data breaches.
Get the most secure employee self service portal now. Your privacy is our priority! Read our Privacy Policy

Support
24×7 Support
We are always available to support you. Reach us anytime for
Online help
Product guide
Self-training tutorials, and
Any other kind of support requirements
Read what our customers say about our commitment to supporting them
Empxtrack Payroll Software is Free for the First 25 Employees
No hidden charges! No credit card required! No Risk!
Any Questions?
We got you!
+
Can Empxtrack simplify payroll management and handle employee data?
Empxtrack simplifies payroll processing in 3 easy steps:
Verify employee data and process payroll inputs
Calculate salary (include performance incentive, arrears, leave without pay, etc.)
Disburse salaries and share payslips with employees
The steps are easy to follow and give the user hold over the process. Try Empxtrack payroll software today!
+
Which factors are considered in payroll processing?
Empxtrack takes care of all aspects while calculating and processing payroll, such as Days worked, Out of salary payments, Eligible salary, Deductions, compliance run, leave and attendance, statutory compliance and net salary.
Empxtrack payroll software is integrated with HRIS, leave, attendance, expense reimbursement, claims, variable incentives, and other HR data. This is used for calculating employee salaries and deductions accurately.
Empxtrack helps you meet all your payroll processing needs. You don't have to spend a penny. Yes, you read it right. There are no hidden costs or limitations. You can enjoy all the benefits without any access restrictions. Enroll with Empxtrack payroll software today to enjoy the best payroll software results.
+
Does Empxtrack allow assigning salary structure to employees?
+
Can employees declare their investment in Empxtrack Payroll Software?
Yes, Empxtrack allows employees to make investment declarations at the start of the financial year. Before the financial year ends, employees are asked to submit relevant investment proofs on the portal. The product supports a workflow where HR can verify the employee declarations. Watch a video on how you can manage investment declarations in Empxtrack
Choose Empxtrack payroll software today to enjoy the best automated payroll system.
+
Does Empxtrack payroll software provide payroll reports?
Empxtrack payroll software offers more than 30 payroll reports. Some of them are Variation, Bank report, Statutory deductions report and Consolidated payroll report.
+
Does Empxtrack payroll management system support PF, ESI, and other necessary deductions?
Yes, with Empxtrack, you can configure rules for PF and ESI deductions. An employer can choose to enable or disable PF and ESIC depending on their employee strength. Empxtrack also gives the option to override ESIC and PF rules based on employee preferences.
+
What are different challans and statutory compliance and reports supported in the Empxtrack payroll software?
Empxtrack offers multiple statutory reports, including Form 16, Form 14, Form 24Q, PT challan, Form 12BA, PF ECR, Form T, ESIC Monthly Contributions, Employee TDS Advice, Employee wise YTD report, and many more.
+
Which is the best payroll software for large companies?
Try out Empxtrack payroll software. It manages all aspects of payroll processing and meets compliance requirements with ease. Empxtrack is used by companies of all sizes as the product offers comprehensive features and ensures 100% accuracy in payroll processing.
+
Can we generate salary slips in Empxtrack?
Yes, in Empxtrack, you can generate salary slips for your employees in a few clicks.
There are multiple salary slip templates available in the system. Set a preferred template and generate salary slips after processing payroll.