All New Employee
Online Time and Attendance Software
Manage employee attendance, shift and regularization requests even on the move with Empxtrack cloud-based time and attendance software.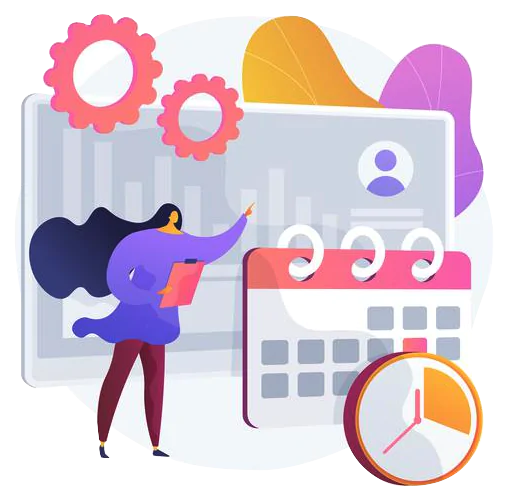 Trusted by over 15,500 customers and 1.25+ million employees worldwide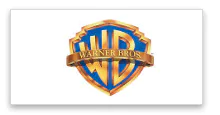 Built by Industry,
for Industry.
Try out Empxtrack completely free. Track employees' working hours with a highly customizable and self configurable attendance tracking software.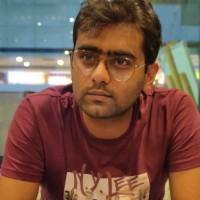 "It has been a great experience working with Empxtrack team. The attendance management process has been streamlined as per our requirements. It helped us in cultural transformation and improving discipline within the organization. We appreciate your services and quick problem-solving attitude."
Shaquib Wasif | Assistant Manager HR | TRC Corporate Consulting Pvt. Ltd.
Benefits of Empxtrack online time and attendance software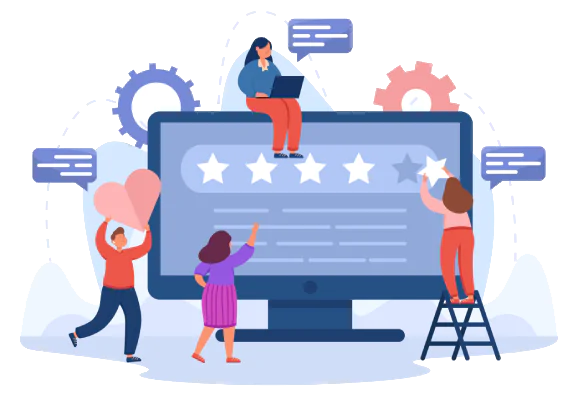 An easy-to-use and self configurable attendance software
Empxtrack offers easy-to-use and self configurable features. It allows you to set up rules for regular work hours, undertime, overtime and configure group based weekends, shifts, holiday calendar and much more. This helps to map the attendance process and workflow as per your company's policy.
The software enables HR to track real-time attendance with their most favorite, yet simple to use features. No need for additional training before using the product. In fact, you can keep adding more functionality as you need. Make the most of this opportunity and maximize the value of attendance software for yourself.
Round-the-clock attendance monitoring with cloud-based attendance management system
Empxtrack online time and attendance software keeps track of employee attendance and schedule. With just a click, employees can mark their attendance on an online portal and record their in-and-out time. HR managers can review attendance in real-time and sync attendance records of employees working in different time-zones, across multiple shifts and at multiple locations.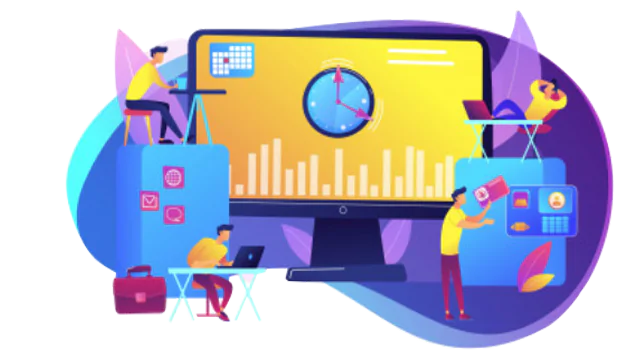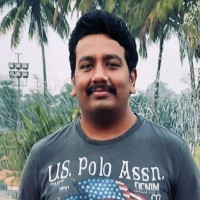 "The team understood our challenges and offered the best solution. We would like to thank them for quick implementation and being highly responsive to our issues. We appreciate their willingness to provide excellent customer support that has helped us All the very best to the team and I'm sure you are up to do wonders."
Ajay Shukla | Manager Human Resources | Aircheck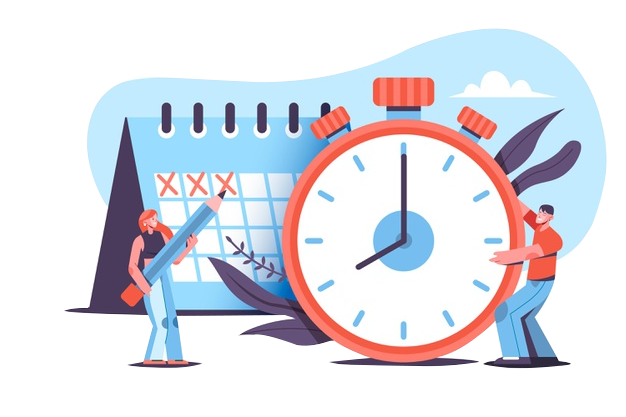 Efficient shift scheduling with the best shift management software
Manually processing of shifts and employee schedules is time-consuming and exhausting. Empxtrack shift management software is a cost-effective tool that reduces administrative workload and manages employee time and shifts effortlessly. HR managers can assign or enable self-schedule shift options for any group of employees.
Manage time and schedule for your remote teams with attendance tracking software
Empxtrack attendance tracker empowers HR to manage attendance and schedules of in-house and off-site employees. It allows HR to customize attendance requirements, employee time rules, and complex shift timings for the remote workforce. With Empxtrack, remote employees can manage their work hours, leave requests, holiday calendars, and so on – all on their mobile devices.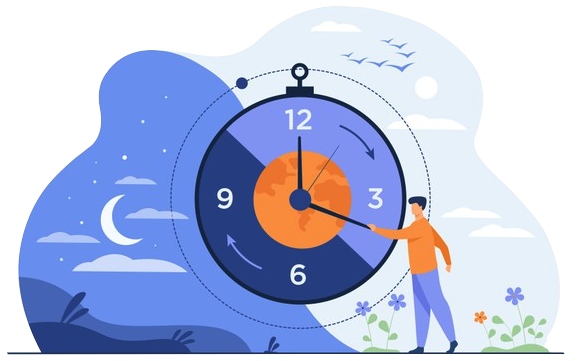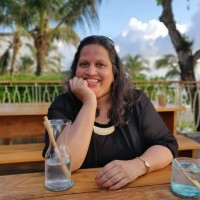 "With Empxtrack, our leave and attendance management processes have been streamlined smoothly. Our employees now have better visibility of their data. They can easily raise a leave request, mark & regularize attendance, check leave balances, and view leave transactions on their own, thus improving employee satisfaction to a great extent."
Rujuta Dnyansagar | Manager Human Resources | M3bi India Pvt. Ltd.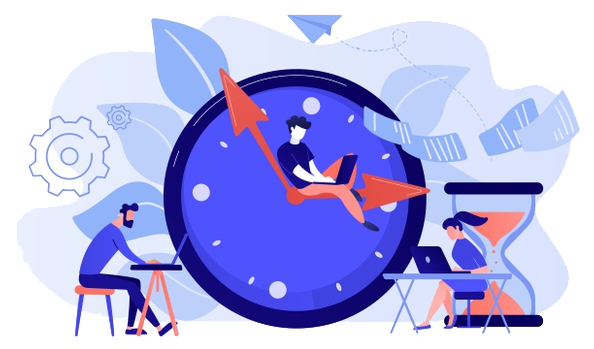 Ensure compliance with our attendance management software
Ensure compliance with your company's time and attendance policy. The software makes sure that policy and regulatory mandates of work hours, overtime, or time-off are implemented. Avoid compliance issues by accurate time tracking.
Integration with biometric attendance system and payroll software
Seamless integration with biometric punch machines helps in syncing attendance records and preventing time theft. Empxtrack's integration with payroll software makes it easy to transfer attendance data for accurate payroll processing. With Empxtrack, you can ensure zero errors in attendance data records and pay timely salaries to your employees.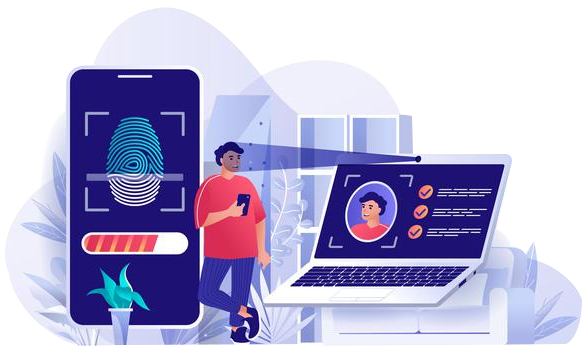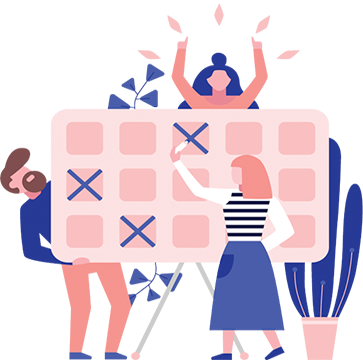 Complete visibility with attendance reports and analytics
Get complete visibility of all your employees' time and attendance records through effective reports and attendance data analytics. Managers can generate time and attendance tracking reports in just a few clicks: view work hours, absenteeism, overtime, regularization requests, and more.
Reduce absenteeism and employee turnover with time and attendance software
Empxtrack helps you cure the problem of absenteeism and employee turnover from the roots by giving you control over numerous processes. It allows the employees to manage work hours by regularizing their attendance even when they have flexible shifts. The automated time and attendance software boosts transparency and accountability among employees by letting them manage their leave or kick-start the encashment process for the accumulated leaves. It helps the HR to make attendance management more precise and effective.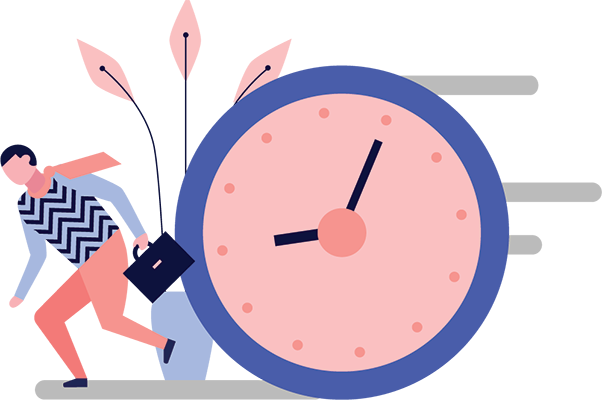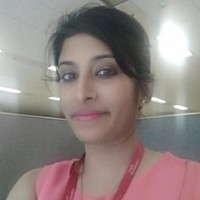 "Empxtrack team provided us a user-friendly, customized platform to map all our requirements within a short time span. We're impressed with the numerous customization options, maximum configurability and the overall value that the product has offered."
Akansha Srivastava | HR Manager | CellPoint Mobile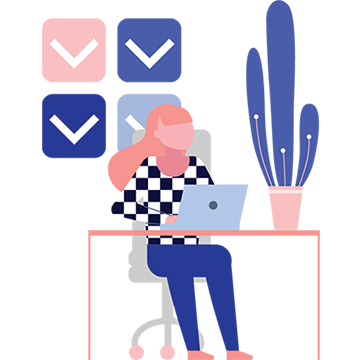 Improve efficiency and productivity with time attendance software
Empxtrack Employee attendance software works as per the attendance rules set in the system. Get data related to work hours, overtime, undertime, mispunch, leaves, and holidays in a few clicks. There is no need for manual intervention to get accurate attendance and online time records of employees. Most importantly, Empxtrack saves time and resources and improves overall efficiency and productivity.
To request a no obligation demo, connect with us today. Find the best free Attendance Management system with Empxtrack
Features of Empxtrack time and attendance tracking software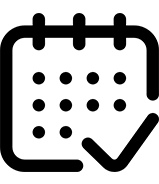 Mitigate Risk
Free attendance management system for up to 25 employees
Empxtrack allows you to manage attendance for up to 25 employees at absolutely no cost. Multiple upgrade options are available to manage attendance for more than 25 employees, advanced configurations and additional features.
The software also allows HR to upload attendance for the first 3 months for free. Empxtrack makes it easier to sync attendance records and improve process efficiency.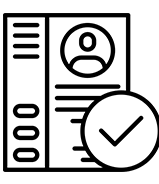 Mark Attendance
Mark and regularize attendance in
one click
Empxtrack is a web and mobile-enabled time and attendance management system. Employees can quickly:
Capture break times
Regularize incorrect or missing attendance
View and analyze monthly attendance
View effective days worked and other details
Managers and HR can input and regularize unlimited attendance for multiple employees in one go. They can view and approve multiple attendance regularization requests.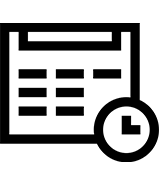 Configurations and Customizations
Multiple configuration and customization options in Empxtrack time attendance system
With Empxtrack, you can configure rules for overtime, undertime, holidays, group based weekends, shift rosters, regular work hours, and so on. This helps to map the attendance process and workflow as per your company's policy. In addition, you can also maximize product usability by getting multiple customization options. Our excellent customizations help organizations to meet their existing and future needs.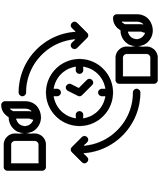 Shift Management
Shift management
software
Implement Empxtrack attendance software to assign shifts to different employee groups working from remote locations. Quickly generate monthly rosters with flexible weekly offs for employees working in multiple shifts in different time zones.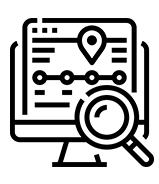 Geo-Tracking
Geo-tracking feature
Empxtrack time attendance software comes with a geo-tracking feature that traces the exact location of an employee on the worksite at any point of time. Based on this GPS technology, HR and managers can easily track employees' location in real-time. This is useful for employers who have a majority of employees appointed for field jobs.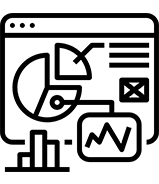 Analytics
Attendance dashboard and analytics
Empxtrack offers attendance dashboards and analytics to give insights into employees' attendance patterns and trends. Managers and HR can use this data to analyze late entries, frequent absences and address these issues in a timely manner. Thus, empowering HR to make informed decisions.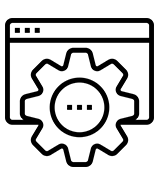 Calendar Integration
Calendar integration
Empxtrack web-based attendance software integrates with calendars such as Google Calendar, Outlook, etc. This is beneficial for remote working teams to find out a person's availability or attendance. Moreover, it also allows all stakeholders to check an employee's availability and schedule meetings accordingly.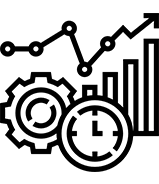 Integration with HR tools
Integration with other HR tools
Empxtrack attendance management system seamlessly integrates with other HR tools such as payroll, travel and expense, leave management, timesheet, and more. This feature helps to sync and download attendance data easily and minimize the risk of data entry errors. Integration with payroll software helps in calculating employee wages accurately based on the attendance data. Our software also supports FTP integration to enable easy import and export of data.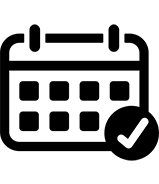 Attendance Calendar
Monthly attendance calendar
The monthly attendance calendar gives a brief of the number of effective days worked and their status. Get a quick glance at attendance details for a month and make appropriate corrections for accurate calculation of time. View detailed information of under time, overtime, regular work hours, leave, holidays, and more.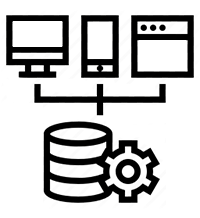 Custom Parsing
Custom parsing to upload attendance data
Empxtrack offers custom parsing to upload client's attendance data in their preferred format. Our time and attendance management software offers 4 predefined formats to upload attendance.
More reasons to choose Empxtrack time and attendance tracking software
The time and attendance systems for small businesses and enterprises help in increasing accuracy in the calculation of employee wages

Integration
Seamless integration
You can easily integrate empxtrack employee self service portal with other HR and management tools.
This ensures a single system of records and data that is always current.
Read more about the product architecture

Secure
Completely secure
We have all your data protected with 256-bit security, and many advanced security features. All your data remains encrypted in our data centers.
Get the most secure employee self service portal now. Your privacy is our priority!
Read our Privacy Policy

Support
24×7 Support
We are always available to support you. Reach us anytime for
Online help
Product guide
Self-training tutorials, and
Any other kind of support requirements
Read what our customers say about our commitment to supporting them
Any Questions?
We got you!
+
How does an HR get employee attendance data using Empxtrack?
Empxtrack time and attendance management software enables HR managers to view and download attendance data in multiple ways.
Check attendance status: Employees can mark In and Out Time at the start and end of their shift. Based on the attendance rules configured in the system, our software displays attendance status (present, weekend, closed, and mispunch) for each employee. HR can access attendance data on a daily, weekly, or monthly basis, as per needs.
Total hours worked: HR can view the number of hours each employee has worked day-wise. Import this data in the payroll software for accurate calculation of total hours worked.
Empxtrack time and attendance software helps HR to download attendance data by specifying the start and end dates (maximum limit of 31 days or less). Select criteria and download the monthly attendance report.
Event calendar: The attendance calendar shows each employee's leave, travel plan, and training status. Check out the calendar to identify the availability of employees.
+
How can employees modify their attendance records if there is any discrepancy in the attendance tracking software?
With a time and attendance system, employees can regularize incorrect or missing attendance before the payroll processing begins for a month. Later HR and managers can also regularize attendance on behalf of employees. Empxtrack attendance tracker software supports mass attendance regularization in one go. Multiple attendance regularization requests can be viewed and approved.
+
Can Empxtrack time and attendance tracking software capture data of my employees working in multiple locations with different time zones?
Yes. Empxtrack attendance management software records check-in and check-out times for remote employees working in different time zones. The software helps HR to create and assign shifts to your employees in a few minutes. HR can allocate rotational shifts to employees and configure shift rules as per company requirements.
+
Is it possible for me to integrate the Empxtrack attendance system with my payroll legacy system?
With the help of API integration, you can easily integrate Empxtrack online attendance software with a payroll system. Accurate attendance records result in smooth payroll processing.
+
Is there any way I can track the overtime hours of my employees using Empxtrack employee attendance tracking software?
Empxtrack is a highly configurable shift management software. It simplifies the process of configuring overtime rules in your system that conforms to your company policy. Our software checks the extra work hours as per the rules you set. With this data, you can determine overtime or undertime.