Make Travel and Expense Processing Faster and Policy-Compliant
Streamline and simplify travel and expense management process for all stakeholders and gain insights into overall spending on business travel. Automate the process to save time in travel request submission & query handling, accelerate expense reporting and e-receipt management. Empxtrack ensures that employees and managers never spend time creating expense reports manually.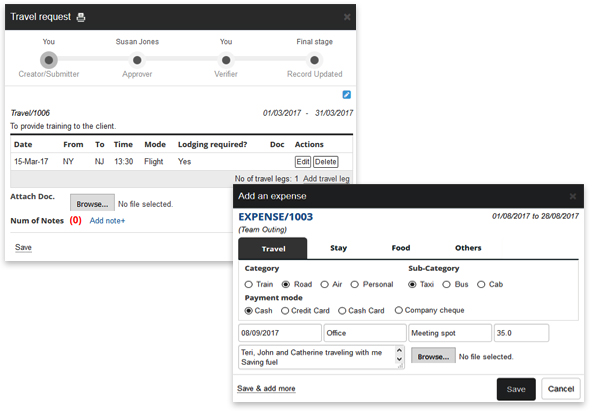 All-In-One Solution for Travel and Expense Needs
Empxtrack Travel and Expense Management is an integrated solution that automates the entire process of travel plan, advances, and settlement of expenses.
Allow business travellers to claim expenses even on the move. Capture receipts via mobile, attach them with the claim request and do away with paper bills.
Policy-Compliant Travel Approvals and Expense Claims
Empxtrack incorporates the company's travel policy to ensure compliance. This restricts employees to follow the guidelines and not bypass any rule when sending travel requests to managers and HR.
Travel and expense management is made easy with flexibility to customize travel policies, allocate travel funds and authorize expenditures on each travel, as per company norms.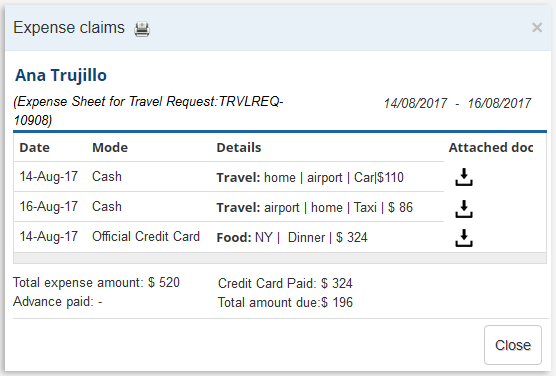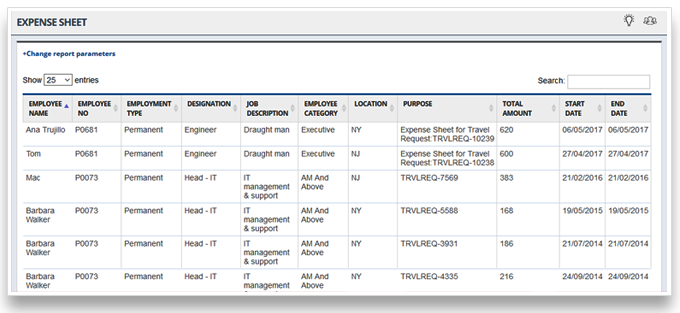 Real Time Travel and Expense Data Analytics
Empxtrack reports and dashboards give consolidated view on the total travel spending, expenses by departments, travel frequency, and more.
The leadership and finance controllers gain more insights to make informed decisions and control the costs associated with business travel.
Save Time and Reduce Costs in Travel and Expense Processing with Mobile-enabled Features
More Reasons to Choose Us!

Customize Approval Workflow
Empxtrack supports customization of special travel approval workflow as per company requirements. It also gives flexibility to set up level-wise entitlement for travel, lodging, and other expenses.

Submit Claims On-the-Go
Use e-receipts and submit expense reports online through any mobile or desktop device for better employee experience. Speed up expense settlement.

Full Visibility on Travel Spend
The powerful analytics and reporting tools give access to travel and expense reports in just a few clicks.

Ensure 100% Compliance
Employees, at any time, can refer to the HR guidelines before sending travel requests or expense claims.

Integrate with Payroll
Automatically import expense data in payroll system to process reimbursements accurately. Empxtrack offers a full API for integration with other software.

Access Support Anytime
User friendly software with online help, self-training tutorials, and easy-to-use interface. Our support teams are available 24 X 7.
Human Capital Management Products