Inside the Workflow Module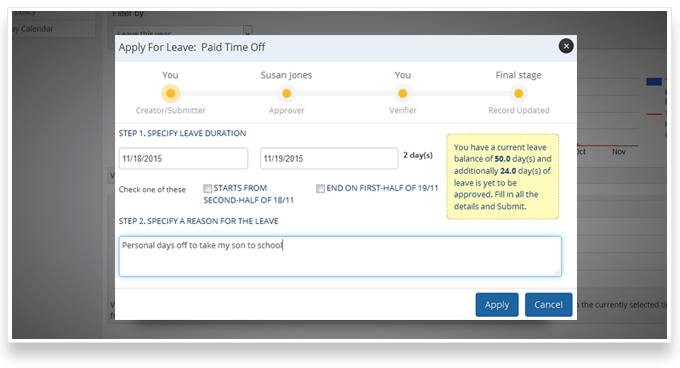 Manage Paid Time Off
Paid time off is one of the most time-intensive process for the HR department.
Empxtrack Time Off module can capture various types of time-off requests, support multiple approval processes, display status and accrued balances.
The module helps in cutting down HR transaction time and leads to significant employee satisfaction.
Streamline Travel and Expenses Approval
Our Travel and Expense module allow employees to submit their travel and expense requests as per the HR guidelines.
Employee can attach claim documents with the request and payments can be made directly through payroll.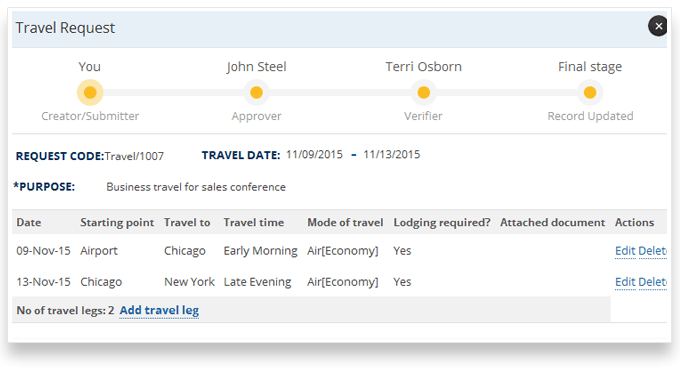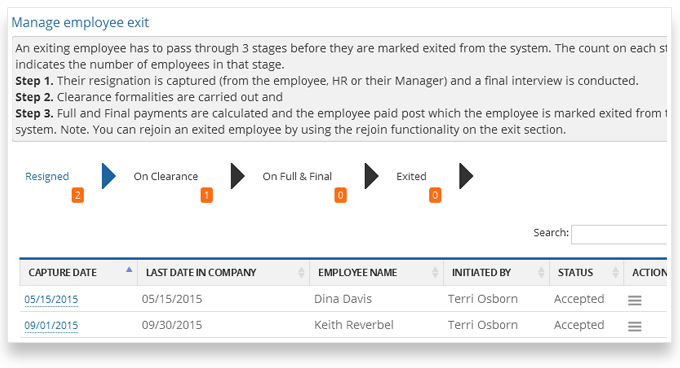 Professionally Manage Exits
Managers can capture resignations online and HR can professionally manage the exit process by performing key tasks in a timely manner. Our Exit module includes
Capture of exit interview
Clearance from various departments
Full and final payment
Replacement of exiting employee with alternate employee.
The module ensures a satisfactory experience for all stakeholders and allows you to run analytics
HR Help Desk
Employees can submit queries and tickets to HR for timely action.
The HR Help Desk module can handle requests of various types such as resources, letters, training, complaints and issues and many other configurable features. It can act as a one-stop solution to manage Employee-HR interactions.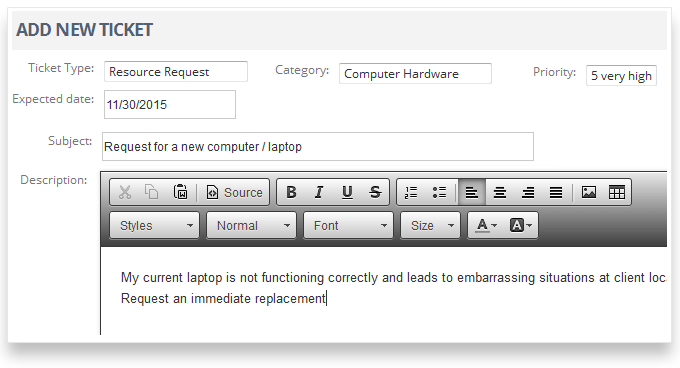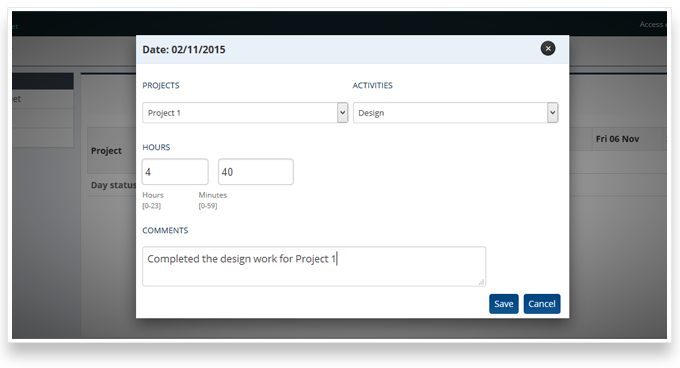 Optimize Time Utilization
With Timesheet module, you will have accurate information on the projects and activities where employees are spending their time.
This can help you in aligning employees to activities that are important to your organization.
More Reasons to Choose Us!
Eliminate Bottlenecks
Integration with email and mobile friendly application ensures that approval do not get blocked when your managers are traveling or on vacation.
Build Custom Workflows
You can build your own workflows in Empxtrack to map to your existing processes.
Real Time Reports
Check status of activities in real-time and analyze response time for approvals. Increase responsiveness and employee satisfaction.
Dashboards and Analysis
View dashboards and run analytics such as Bradford Factor to project trends and any sudden changes in employee activities.
Flexibility
Apply different rules for different groups of employees.
Access Support Anytime
User friendly software with online help, self-training tutorials, and easy to use interface.Our teams are available 24 x 7.
Human Capital Management Products