Inside Compensation Management Module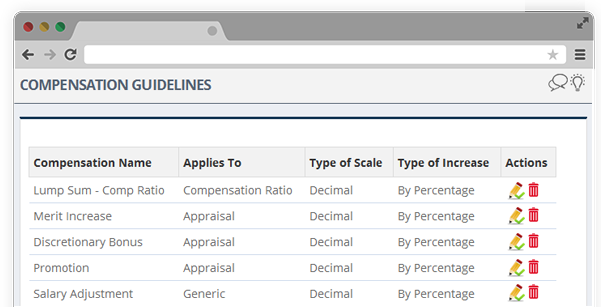 Retain Top Performers
Empxtrack Compensation Management module streamlines and automates the entire compensation process to help you retain and encourage your top performers.
You can define multiple compensation strategies and guidelines to create different compensation plans for different grades of employees.
Delegate Compensation Planning
By helping managers stay closely involved through the entire compensation process, this module can ensure that top performers and high potential talents are rewarded suitably.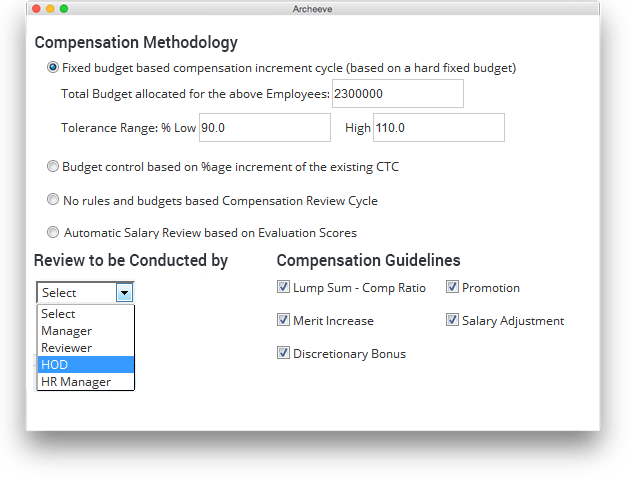 More Reasons to Choose Us!

Synchronize
Compensation
Helps start an increment cycle synchronized throughout the company.

Empower
Managers
Involves line managers in helping decide increments for their employees and allows the setup of a downward and cascading compensation process.

Set Compensation
Framework
Permits rules set up by HR (compensation planners) to define the increment bands. Allows automatic calculations as also a workflow driven process for finalization.

Integrate Various Aspects of Employee Lifecycle
Integrate performance appraisal scores, compa-ratios, past increments, salary fitments and other aspects of employee lifecycle to find the best recommendations. Automatically update employee records on the desired dates.

Generate
Letters
Customize increment letters as per your branding requirements and auto-generate and auto-distribute these to cut-down on phenomenal effort.

Access Support
Anytime
User friendly software with online help, self-training tutorials, and easy to use interface.
Our teams are available 24 x 7.
All Strategic HR Products