Identify & Develop Potential Leaders With Empxtrack Succession Planning Software
Identify and fill key positions in your organization in a well-planned manner. Empower potential employees by providing training opportunities and cross-functional exposure.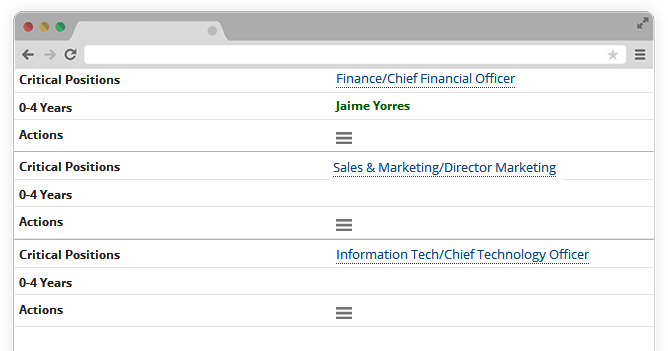 Plan for the Future
From identifying key positions and their requirements to mining the talent pool, when it comes to succession planning, we offer you the ability to collaborate in a single, online workspace.
Ensure Seamless Leadership
Engage with leadership at various levels in your organization and help them develop future leaders and successors.
Help them identify key positions and map them to employees with the requisite competencies, qualifications and experience profiles.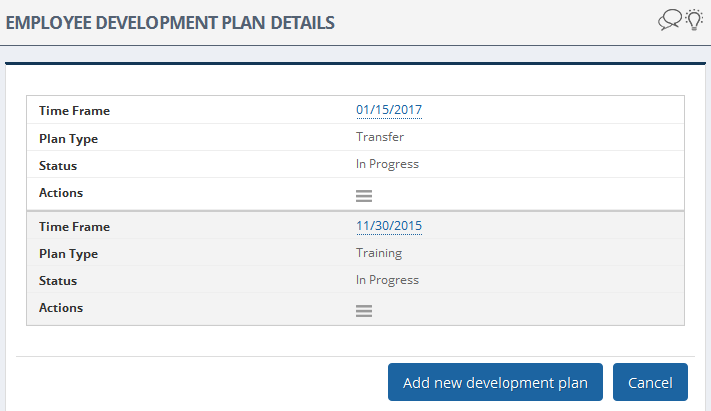 Build a Sustainable Future
Share the career plans with your top-performers. Build customized trainings and cross-functional exposure to not only build a sustainable talent pipeline but also retain the best employees.
More Reasons to Choose Us!

Multiple Succession Plans
Allows management to create three succession plans for each key position viz. short-term, medium term and long-term.

Create Development Plan
Maps employees to the succession plans with a milestone based development plan.

Manage Integrated Job Profile
Succession planning is based-on career profile, past job history, qualifications, achievements, personal goals, peer reviews and so many other factors. Integrate all to build a complete employee profile.

Integrate Assessment Results
Captures inputs on employee assessment centers and capture results.

Involve Multiple Stakeholders
Involve leadership to identify critical positions, at-risk candidates, career and development plans.

Access Support Anytime
User friendly software with online help, self-training tutorials, and easy to use interface.Our teams are available 24 x 7.
All Strategic HR Products