Empxtrack Integration with ADP

A Perfect Match For Your Performance Needs
Through the strategic partnership and industry-leading integration, ADP and Empxtrack have come together to add more value to their offerings. The integrated solution optimizes performance management capabilities and reduces complexity for companies to manage employee data in multiple HR systems.
A specially designed version of Empxtrack Performance Management System is available on ADP Marketplace. The updated version can be seamlessly integrated with ADP Workforce Now® and ADP Vantage HCM®. Through a single-sign-on feature, ADP users can reduce time and effort to set up and maintain multiple user accounts.
Empxtrack PMS provides features that are not available in ADP Performance Management and introduces new capabilities to make the overall offering more valuable.
ADP customers can log in to ADP Marketplace, an online HR storefront, purchase the system and go live with Empxtrack in less than an hour.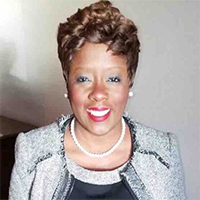 "Empxtrack turned out to be the perfect solution for our business as we aimed to introduce a more formal and streamlined annual goal-setting and performance evaluation process in 2018. It is simple to set up, requires minimal time and effort to administer, and user-friendly for our employees. In addition, the customer service team is highly accessible to ask questions and amenable to recommendations for future enhancements. Above all, the system is extremely affordable compared to other solutions on the market."
Janine Ambrose Salina, Director HR, Busch LLC
Empxtrack Performance Management - Best Fit For
ADP Customers
ADP and Empxtrack are collectively offering Integrated solutions to overcome performance management challenges and maximize employee productivity.
Create Performance Driven Work Culture
Align employee goals
Track performance in real-time
Provide feedback continuously
Improve employee productivity
Identify & reward top talent
Year-round performance reports
Mentor & coach employees
Establish transparency & objectivity
Increase engagement
Improve employee experience
More Reasons to Choose Empxtrack Performance Management
Map Custom Needs
Special Empxtrack version for ADP customers with relevant
terminology.

Unbeatable Services
Dedicated account manager for each ADP client to streamline talent management process.

Easy Data Import and Export
Automatic import of employees data & relationships that minimizes inefficiencies and errors.

Minimum Training Required
Very low learning curve for employees and administrators.

Access Single Sign-On
Use single sign-on via ADP
interface for existing
employees.

Tons of Customization Options

Options to change fields, ratings, forms, workflows, score calculations with easy configuration.

Strategic Alliance Partnership
Get benefits of our Trusted Partnership with ADP. Use best-in-class integrated solutions.

Access Support Anytime
Take help from dedicated support team with indepth knowledge of Empxtrack and ADP integration.
Empxtrack to Cover End-to-End Talent Management Needs for ADP Customers
Used by 200,000+ professionals across 20+ countries
Call us at +1-888-840-2682