All New

360 Degree Feedback Software
Help your employees stay focused and lead them towards success! Empxtrack brings the best 360 degree feedback software that solicits feedback from multiple sources and helps your employees develop and grow.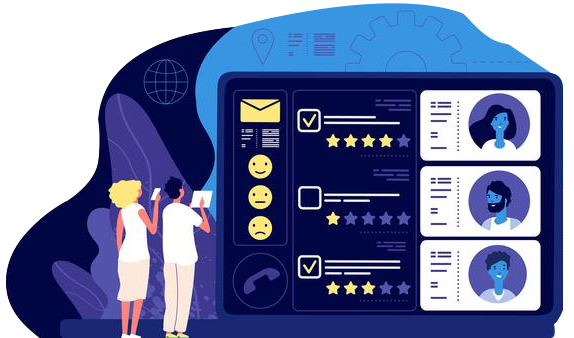 Trusted by over 15,500 customers and 1.25+ million employees worldwide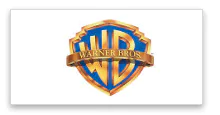 Built by Industry,
for Industry.
Try out Empxtrack completely free. A highly configurable and easy to use software.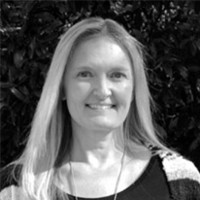 "MMR Research Associates greatly appreciate your team of developers who have worked hard to accommodate all our changes and requests. It made our review process easier. Thank you!"
Carrie Mills | Office Manager | MMR Research Associates
Benefits of Empxtrack 360 degree feedback software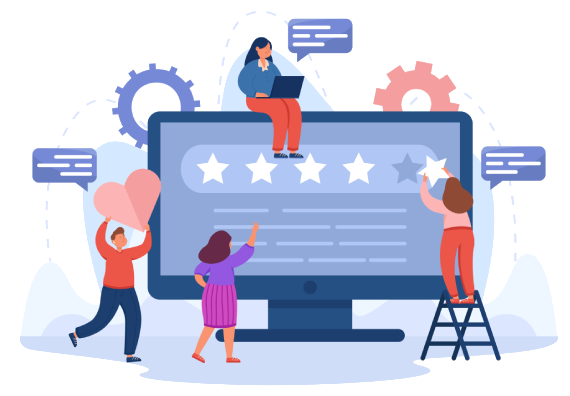 Meet your company's unique needs with a highly configurable 360 review solution
Empxtrack offers an easy to use solution with multiple configuration and customization options to meet unique needs of customers. The feedback plans, reviewer list, rating scale, workflows, comment options and more can be easily configured.
With Empxtrack, you can easily store multiple configurable 360 form templates as per your needs. Get the flexibility to configure multiple form attributes. You can either select the existing or create new attributes, as needed. Maximize the use of 360 feedback software with extremely
easy-to-use features.
Conduct 360 review for holistic employee evaluations
Empxtrack 360 degree feedback tool uses a holistic approach in gaining insights into employee's behavior and performance. Use Empxtrack's multi-rater feedback process to solicit anonymous feedback from multiple sources- employee's manager, peers, subordinates, direct reports and external raters.
Get a balanced view on an employee's performance to analyze multiple qualities including leadership, communication, teamwork, collaboration, skills and expertise.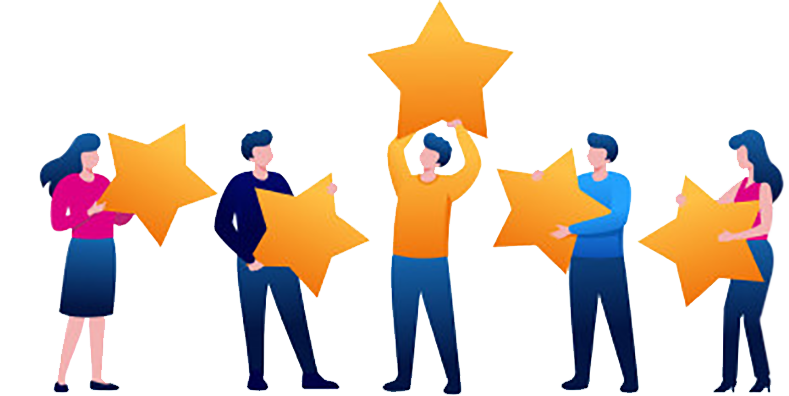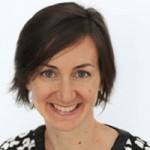 " The Empxtrack software and in particular the performance appraisal module has supported the execution of our company's HR strategy. The customer support team was extremely helpful and reliable during implementation."
Rachel Birenbaum | Senior Vice President | Southern Sustainalytics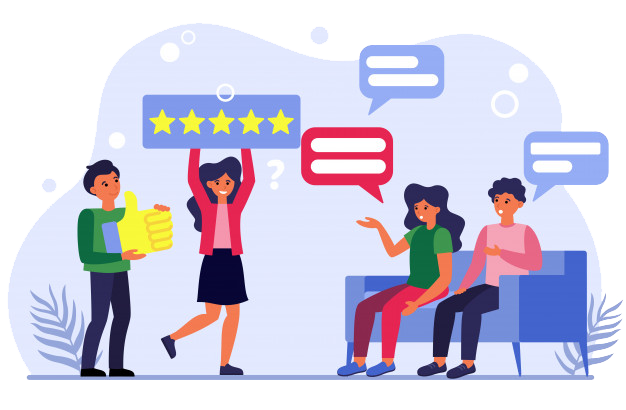 Identify your employees' development needs with 360 degree review
Empxtrack 360 feedback solution gives a clear idea of employee development needs and performance gaps.
Gain real-time insights into your employees' strengths, weaknesses, blindspots and training and development needs. Analyse the results derived from the feedback tool and create individual development plans. Helps employees develop necessary skills and excel in their job role.
Increase self-awareness among employees with the best 360 feedback software
It is important for employees to recognize their strengths and shortcomings. The organization should help them in their overall development and growth.
We bring you the best 360 review tool that can help your employees analyse their skills and behaviour like never before. The feedback tool increases self awareness in employees. Self-awareness leads to focus on development and skill enhancement. This improves the overall performance of the team and the organization.
Empxtrack also helps in leadership development. A 360 review focuses on improving teamwork, leadership qualities, knowledge and all the critical areas required for company growth. 360 degree feedback coupled with coaching focuses on honing skills and development of essential ones required by your organization.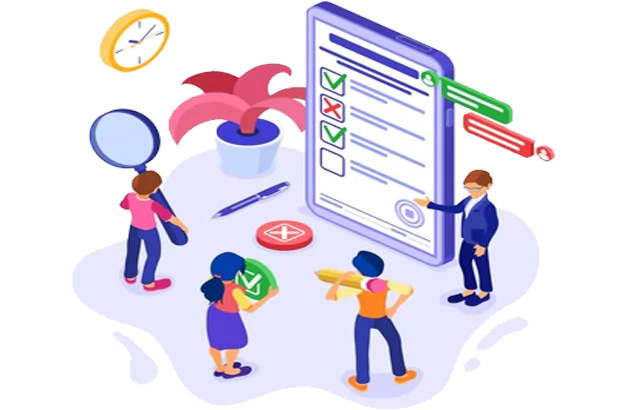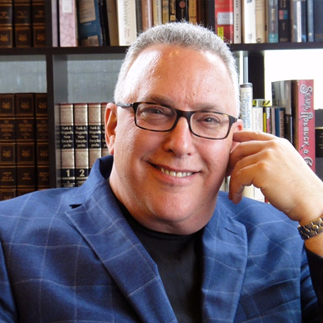 "Empxtrack stands out among the next generation of continuous performance management tools. Empxtrack's technology lets a customer pursue both proven best practices and best-fit processes."
Steve Goldberg | HCM Industry Analyst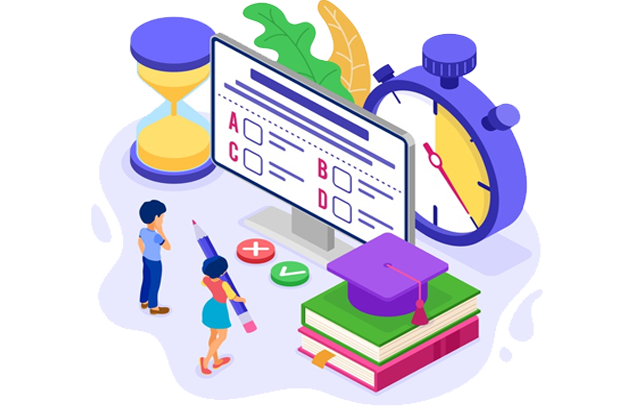 Identify competency gaps with 360 performance review
It is necessary to recognise the skill gaps of employees for attaining overall growth of the organization. At Empxtrack, we believe in providing you with the best software solution to help you facilitate your employee performance reviews and reach your business objectives.
Our software allows you to access reviews from peers, seniors, subordinates and even customers. Such multiple reviews and feedback can help identify employee's competitive gaps easily. You can train them and offer opportunities to improve and evolve. Lead your team towards enhanced growth with us. Get 360 review software today.
To request Empxtrack no obligation demo, connect with us today. Find the best 360 degree feedback software with Empxtrack
Use Empxtrack 360 degree evaluation and level up employees' productivity
We bring you a multi rater unbiased assessment tool for a well-rounded view of employee performance and behaviour. Empxtrack 360 feedback process helps people understand their flaws and improve on them. As soon as the feedback is received, actionable plans can be developed for skill improvement. The systematic process helps in identifying areas of improvement. This helps in developing required skills and improving employee performance With holistic evaluations, the 360 review tool helps in guiding your people in the right direction.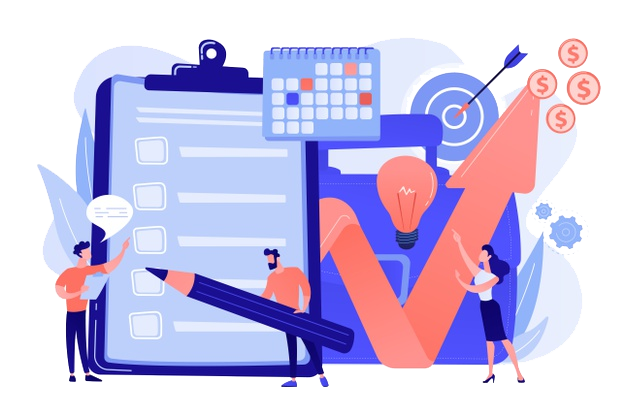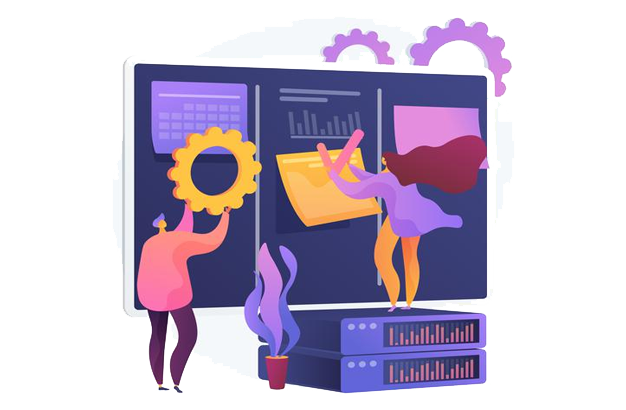 Access multiple reports and dashboards for informed decisions
Multi-rater feedback provides a clear view on how employee performance is perceived by themselves and others. Empxtrack 360 degree feedback software offers intuitive dashboards and reports that help in analyzing feedback on employee performance. The 360 assessment provides employees and their manager an opportunity to review feedback and discuss development goals that can be translated into specific development plans. This further helps in creating an actionable development plan to increase employee performance effectiveness and contribution to your team.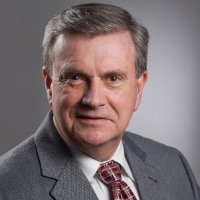 "Empxtrack was chosen following the evaluation of over 30 competitive products. It offers outstanding value, flexibility and customization, with exceptional service and support. Installation has been completed with personal presentations to management. We had no difficulties working with the programming staff on the custom features we required. The turnaround time was fantastic. I highly recommend this product without hesitation to users of all sizes. "
John R. McKinley | Director Human Resources | Marotta Controls, Inc
Mitigate risks. Conduct free feedback for 2 employees at no cost
At Empxtrack, we aim at minimising your risks and providing best 360 feedback software. Hence, get started with 2 free employee feedbacks at absolutely no cost. You also get to create 25 employee records for free.
Enroll now and start using the product. Multiple upgrade options are available for additional feedbacks, advanced configurations and features.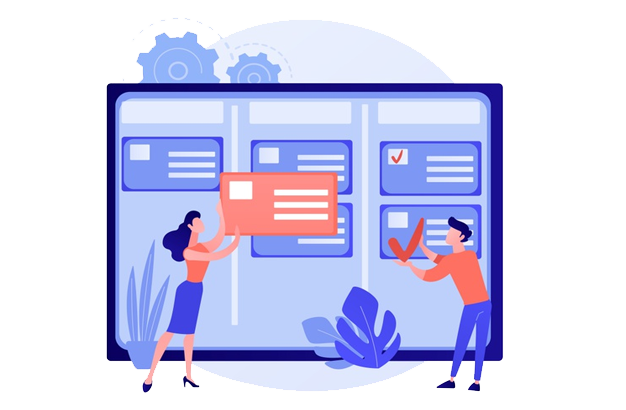 "Choosing to switch to Empxtrack has been a game-changer for us. The efficiency and convenience it has brought to our HR processes are truly remarkable. With this new HRMS in place, everything from recruitment to payroll processing & exit has become a breeze. The user-friendly interface makes it easy both for HR & our employees to navigate and complete tasks with ease. Empxtrack also understood our customization requirements quite well and delivered the system as promised. The support and training provided were exceptional. Our new HRMS has revolutionized the way we manage HR processes, saving us time and improving overall efficiency. I highly recommend it to any organization looking to streamline their HR Operations."
Roopsi Bhardwaj | HR Consultant | IFI Techsolutions Pvt Ltd
Main features of our 360 feedback software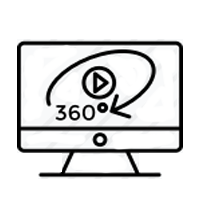 Anonymous feedback
Conduct 360 review and solicit feedback from people you worked with
Our software helps to solicit anonymous feedback. Collect feedback from people who you have worked or interacted with. Include multiple levels of reviewers such as peers, seniors and subordinates who can provide their feedback on your performance through comments and ratings.
Identify performance gaps and rectify them at the earliest. Help your employees grow in a team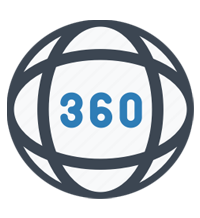 Competency
Involve external reviewers in 360
management review
Empxtrack allows you to add external reviewers such as customers in the feedback process. With our 360 review software, you can collect feedback from internal as well as external sources.
Setup rules for selecting the reviewers and prepare a reviewer list with Empxtrack. Identify the minimum and maximum number of reviewers for each category of reviewer – Senior, Peer and Junior. In the enterprise version of Empxtrack, there is no limit on adding reviewers. You can even modify the list of reviewers after starting the process.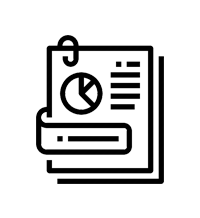 Configurable
Highly configurable and customizable 360 degree feedback tool
Empxtrack offers multiple configuration and customization options to meet your unique requirements. You can easily configure reviewer selection workflows, forms, rating and comment options, attributes, initiation rules, approval processes, reviewer list and reports. Our software allows you to store multiple 360 form templates each configured in a different way.
Empxtrack 360 feedback software can also be integrated with our appraisal product to create actionable development plans for employees. Provide holistic feedback and mentor employees to improve their productivity and potential.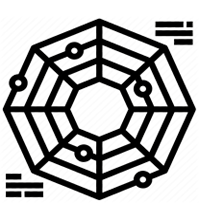 Radar chart
Radar chart to assess
feedback ratings
Our 360 degree feedback software provides a radar chart that displays a comparative picture of self rating vs ratings of peers, managers and subordinates. The scores are displayed against each competency in a graphical representation. This can be used to quickly spot gaps between different respondent groups.
The radar chart helps to identify employee's hidden strengths, weaknesses, blindspots and areas of improvement. Enroll for a 360 degree review tool today and try out the features at absolutely no cost.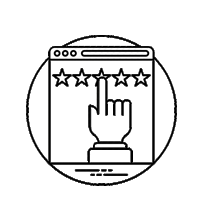 Comprehensive
Multiple comprehensive reports with Empxtrack 360 review
Get comprehensive and configurable 360 feedback reports with actionable insights on employee capabilities. Analyse the data by viewing capabilities comparison between different reviewer groups, comparison of perspectives and hidden strengths and blind spots.
Track feedback status for reviewee and send reminders to reviewers. The feedback summary report allows you to view scores against multiple competencies given by each reviewer.
You can also download cross-tab reports of all the feedback ratings and comments for further analysis and development planning.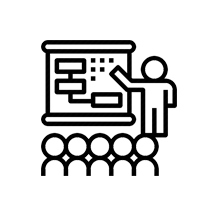 Self review
Involve employees in
review process
Our 360 degree feedback software allows employees to participate in the review process. In the self-review, employees are expected to provide ratings and comments on their performance, skills and competencies.
Empxtrack also allows employees to initiate a 360 feedback process and add reviewers of their choice. The final selection of reviewers depends on the approval workflow of the organization. This makes the entire feedback process holistic and effective, and helps in improving employees experience and engagement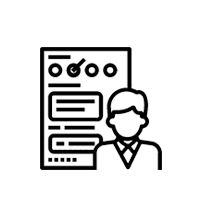 Role based
Empxtrack 360 review software with role-based attributes
Our employee feedback software offers a configurable feedback form that contains multiple attributes. You can create new attributes or select the existing ones depending on the role.
With Empxtrack, you can easily manage ratings for each form. Modify the ratings type, visibility options and comment as per your requirements.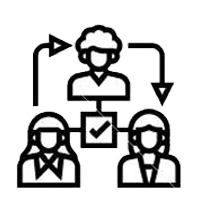 Grouping
Group similar competencies across various categories in the 360 review process
With our easy-to-use 360 degree feedback software, you can group similar competencies across various categories. This helps in simplifying the analysis in the feedback report. Connect with us to get benefits of employee feedback software.
Why choose Empxtrack
360 degree review and feedback software

Easy to use
Empxtrack 360 feedback tool is easy to use
Our 360 degree feedback software is user-friendly and requires no training. The user interface is supported across multiple devices.
Get access to various support tips, help notes and FAQs to help employees quickly complete the reviews.

Better analytics
Identify and group similar competencies together
With our 360 review software, you can group competencies of the same type together.
This, in turn, allows for better comparison and analytics.

Reminders
Get automatic reminders with our 360 evaluation tool
At Empxtrack, we believe in timely completion of the feedback process. Hence, we bring you 360 degree feedback software that allows you to setup system generated reminders. These reminders ensure that employees complete the 360 review process on time. We also have options for you to send customized manual reminders as and when you like.

Integration
Seamless integration
You can easily integrate empxtrack with other HR and management tools, through Web API.
This ensures a single system of records and data that is always current.
Read more about the product architecture

Secure
Completely secure
We have all your data protected with 256-bit security, and many advanced security features. All your data remains encrypted in our data centers. We provide two factor authentication to prevent sensitive information from data breaches.
Get the most secure employee self service portal now. Your privacy is our priority! Read our Privacy Policy

Support
24×7 Support
We are always available to support you. Reach us anytime for
Online help
Product guide
Self-training tutorials, and
Any other kind of support requirements
Read what our customers say about our commitment to supporting them
Some highlights of our 360 degree feedback app
Configure initiation workflow, feedback forms, reviewers list and reports as per your requirements.
Setup a rating scale to capture 360 feedback ratings for your employees.
Initiate feedback for selected employees and generate feedback summary reports.
Include internal as well as external reviewers in the 360 feedback process.
Integrate Empxtrack 360 feedback software with a performance appraisal software.
Scale up your workforce productivity and growth with Empxtrack.
How to initiate 360 feedback
for an employee
How to complete 360 feedback
as a reviewer?
Frequently Asked Questions
Any Questions?
We got you!
+
How does Empxtrack 360 feedback work?
Empxtrack allows the configuration of 360 feedback rules, initiation workflow, reviewer list creation, and reports depending upon your requirements. Any stakeholder (employee, manager and HR) can be the initiator of a 360 plan.
Once the 360 feedback plan is configured, you can create a list of reviewers and initiate the feedback for all or specific employees. When all the reviewers submit their feedback and the 360 feedback is finalized, you can generate a feedback summary report and also download all data related to the feedback. Connect with us to get access to the best 360 performance review software.
+
Can I configure 360 feedback plans and forms?
Enroll to get 2 employee feedbacks at absolutely no cost. Empxtrack allows you to configure 360 plans and forms as per your company needs. There are configurable forms that contain a set of attributes that allow both comments and ratings by all the reviewers involved in the feedback process. Find the most comprehensive 360 review software with us.
+
Can I change the list of reviewers during the process?
Empxtrack allows you to modify the list of reviewers even after the initiation of 360 feedback. You can add a new reviewer or remove an existing one. Find the best 360 performance review software with us. Schedule a demo today.
+
Who all can be added as reviewers in the 360 management review?
Empxtrack allows multiple participants in the feedback process. All the internal participants such as peers, seniors and subordinates can be included in the review process. You can also add external participants like customers or vendors in your feedback procedures. Find the most flexible and user-friendly 360 feedback software with us. Hurry! Get your free trial now.
+
Is there a limit on adding reviewers?
There is no limit on adding reviewers in the enterprise version of Empxtrack. Specify minimum and maximum number of reviewers for each category of reviewer – Senior, Peer and Junior. You can also add external reviewers (like customers).
The free trial of Empxtrack 360 Feedback allows you to set up a review for up to 2 employees with 10 reviewers (1 self-review, 3 seniors, 3 peers, 3 juniors). Upgrade your application to add as many reviewers as needed. Connect with us today and get access to the best 360 management software with us.
+
Does Empxtrack provide a free online 360 assessment?
Yes, Empxtrack offers its 360 feedback software absolutely free and allows you to conduct feedback for 2 of your employees at absolutely no cost. No risks involved, just enroll and check out the product features. Purchase options available for more feedbacks, advanced configurations, and additional features such as employee portal, appraisal, exit, and many more. Start now!
+
Is it possible to make group comparisons of competencies using Empxtrack?
Yes, the feedback summary report allows you to view each reviewer group's scores for a specific competency. Additionally, the radar chart displays scores for each respondent group by individual competencies in a more intuitive, graphical way. Simplify your feedback processes with Empxtrack. Start for free now. Visit our website for more information
+
Does Empxtrack provide the same 360 review for all levels of employees?
With Empxtrack, you can create multiple 360 feedback plans and use them for different groups of employees.
+
Can the results of 360 review be integrated into employee appraisal?
Yes, Empxtrack's 360 feedback can be integrated with Empxtrack's appraisal software. The results obtained in 360 review help identify the development needs of employees and decide the most suitable training programs for employee growth. Help your employees grow in the best ways. Connect with us today.
Empxtrack Performance Management Products